1.Stake Casino is an internet-based gambling platform that accepts various cryptocurrencies as payment for betting, gambling, and wagering on different games and sporting events.
2.To preserve the essential attribute of cryptocurrencies, Stake provides a mostly anonymous platform.
3.Stake also enables users who do not possess cryptocurrencies to participate in gambling and betting by offering an option to buy crypto with real money.
4.The platform boasts a vast and varied collection of games, including over 811 slot games, Jackpot Slots, popular games, and others.
5.Apart from Bitcoin, Stake accepts several other cryptocurrencies like Tron, Ethereum, Ripple, Litecoin, EOS, and others. Additionally, Stake has started accepting fiat currencies such as BRL, COP, KRW, EUR, USD, JPY, IDR, and CAD.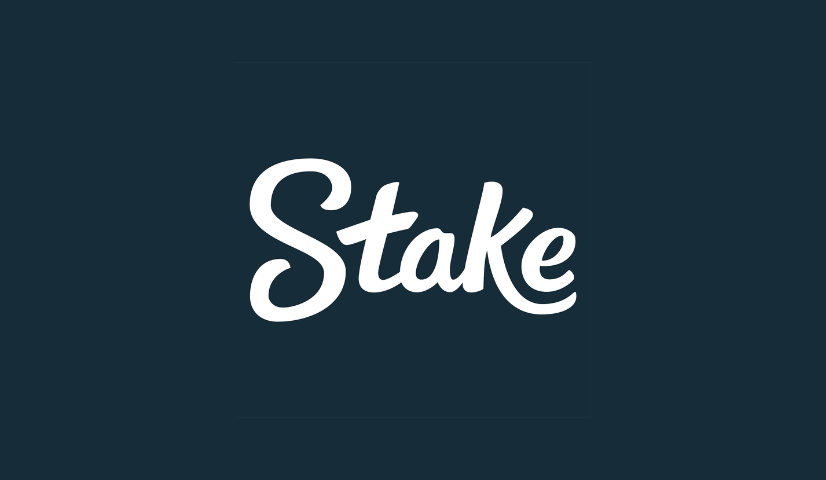 Stake.us is a reputable and reliable social casino platform that is exclusively available to players within the United States. Unlike conventional online casinos, Stake.us operates as a social casino, which means that players do not gamble with real money.
Due to this unique setup, Stake.us is able to offer a diverse range of provably fair games, including slots, blackjack, baccarat, and roulette, to players residing in various states, from Maine to California.
Although you can't directly influence the prizes you win at Stake.us, you can participate in sweepstakes games and promotions to increase your chances of winning rewards. Keep in mind that while you don't technically gamble when playing on this platform, it can still be a highly enjoyable experience.
Afghanistan, Australia, Belarus, Belgium, Côte d'Ivoire, Cuba, Curaçao, Czech Republic, Democratic Republic of the Congo, France, Germany, Greece, Iran, Iraq, Italy, Liberia, Libya, Lithuania, Netherlands, North Korea, Ontario, Portugal, Serbia, Slovakia, South Sudan, Spain, Sudan, Syria, United Kingdom, United States, Zimbabwe
Stake Casino boasts a variety of features that distinguish it from other online casinos. One of its main benefits is its acceptance of cryptocurrency as a payment method, allowing users to enjoy all the features of the platform from the forefront of the gambling industry. Additionally, Stake offers an attractive bonus and deposit bonus, adding to its appeal.
As one of the leading online casinos, Stake's impressive range of offerings includes a wide variety of online and digital stake games, including exclusive games developed by the casino. In addition, users can bet on significant sports and leagues, slot games, and participate in regular giveaways. Stake also stands out for developing its original games, a creditworthy effort that adds to the platform's overall quality.
Stake's game selection is among the most diverse in the industry, despite working with a limited selection of iGaming developers. Users can also join the discord channel to receive free cryptocurrency giveaways, making it a unique and attractive option.
Players will find popular games like table games and digital games available at Stake. The platform's low wagering requirement helps bring down the entry barrier, making it more accessible for users to win without risking high amounts.
Stake accepts crypto, which might appear to limit payment options, but users who don't have any crypto can still deposit using Mastercard, Google Pay, Apple Pay, and Google Pay. Additionally, Stake offers responsible gaming tools for those who might need them, including deposit limits, self-exclusion, and time away from the site.
The verification process is not cumbersome for users, but negative reviews suggest that this is not the case for everyone. If a conflict arises, individuals may need to provide detailed credentials to resolve the issue. On the other hand, Stake is certified by the Crypto Gambling Foundation, and it offers up to $50,000 in bonuses every week. The platform chooses the winner of the stake gaming sites randomly from a list of all the users who regularly use the platform.
Pros and Cons of Stake.com
Pros
Lifetime Rakeback: Receive a 15% Rakeback on all wagers by using our exclusive code when registering.

Great Reputation: Stake.com has a perfect rating among players on the internet and in forums.

Two-factor authentication: Use this rare feature to keep your account secure.

Provably Fair Games: Verify the results of select games for an added layer of transparency.

Excellent Customer Service: The support team is available 24/7 to promptly resolve any issues in multiple languages.

Large Crypto Variety: Deposit with over 130+ cryptocurrencies.

Extensive Betting Odds: Bet on over 100 different outcomes for major events.

Casino Games for Everyone: Choose from over 1,200 games, including 16 exclusive to Stake.com.

Active Community: Engage with other players in eight languages to enhance your experience.

High Return to Player: Some games have an RTP of up to 99%.

Awesome Promotions: Take advantage of frequent and attractive promotions, such as a chance to win a Lamborghini Huracan Evo.
Cons
Sports betting odds: Major events may have better odds at other sportsbooks.

Limited information: Information on fees, restrictions, and payouts is limited and hard to find

No welcome bonus: Their focus on providing instant payouts and fantastic promotions instead
Stake Casino boasts a diverse range of categories, comprising Slots, Live Casino, Game Shows, Jackpot Slots, Feature Buy-in, Table Games, Virtual Games, Blackjack, Baccarat, and Roulette, with each category offering numerous titles and games from various providers. For example, the Slots category features 811 games, while the Live Casino category offers 20 games, and the Game Shows category has 7 games.
Moreover, Stake.com has developed 16 original games, including Dice, Keno, Limbo, Plinko, Mines, Hilo, Crash, Scarab Spin, Diamonds, Blue Samurai, Wheel, Slide, Blackjack, Video Poker, Roulette, and Baccarat, all of which are provably fair. The total number of games available on Stake exceeds 1,000, sourced from more than 25 providers. The games' graphics are also impressive, contributing to an enjoyable gaming experience.
Whether you're seeking popular titles or niche game options, Stake.com's vast array of offerings has got you covered. As a leading Bitcoin casino, Stake.com offers one of the largest game libraries in the online gambling industry.
Slots (800+ Games)
Slot games are a staple in any casino, catering to both novices and seasoned players alike. Unlike other gambling games, slots rely purely on chance and require no specialized knowledge or expertise to enjoy.
Stake Casino boasts a vast collection of over 800 slot games, providing players with a wide range of choices for a leisurely and potentially profitable gaming experience. While not the highest-paying online casino games, the platform's bitcoin slot games are among the most popular and are guaranteed to be provably fair.
Live Casino (20+ Games)
Experience the thrill of a physical casino from the comfort of your own home with the Stake's "LIVE CASINOS" option. With about 20 games available, players can enjoy a more immersive and authentic betting experience. 
Each game differs in terms of live-action, with some featuring live dealers while others showcasing live results. While 20 live casino games may not sound like much, the Stake online casino offers over a thousand games in total, including popular sports betting options like American Football, boxing, Formula 1, golf, tennis, volleyball, video poker, and more.
Game Shows (7+ Games)
Stake's game shows are exciting digital events that offer all users of the platform the opportunity to win generous rewards and jackpots, contributing to an enhanced level of engagement and interactivity. These shows are extremely popular among users due to their higher-than-average chances of winning compared to other platforms.
Additionally, these games facilitate the growth of the Stake community and expand the user base of the online casino. Players can earn daily bonuses through bitcoin faucets, and invitations to participate are based on platform activity. While the betting amounts on these shows are not particularly high, the potential winnings can be significant for those fortunate enough to win.
Jackpot Slots (40+ Games)
When compared to other slot games, jackpot slots differ significantly despite having a similar name. Unlike traditional slots, these slots offer the option of either high or low stakes. The rewards for these slots are much higher, but there is an inherent risk factor that users should be aware of.
It is not uncommon for jackpot slots to offer payouts in the six or seven-figure range, but the betting for these slots is often progressive, and users may need to place several dollars on each slot.
Feature Buy-in (50+ Games)
Stake offers the feature buy-in option, allowing users to purchase additional bonus slots and continue playing their favorite provably fair casino games. These bonus slots provide added functionality and can be found in many different slot games.
To access these bonus slots, users simply pay a fee, which then grants them access to the best part of their favorite games – the regular bonuses. Feature buy-ins are becoming increasingly popular in the online casino world and are available at various online casinos.
Virtual Games (5+ Games)
Virtual games, unlike conventional ones found in physical casinos, are non-traditional games commonly offered by various online casinos and betting platforms. These games often lack a video stream and cannot be found in brick-and-mortar casinos.
Due to the ease of creating new virtual games and adding them to the platform without the complexities that may come with older games and their various rules and starting methodologies based on geographic locations, the online gambling industry continues to introduce many such games. Stake casino is one such online casino offering a range of virtual games.
Table Games (40+ Games)
Several crypto gambling games and betting systems are among the earliest forms of Bitcoin casino games. While most of these games are dealer operated, some platforms offer the option for users to play along with a live video feed, which increases transparency and builds trust with the gamblers who are betting real money.
Stake also offers classic video poker games that require skill, practice, and a good gambling experience. In addition to the cards dealt, a player's skill level and experience can slightly affect their betting odds of winning in these games. Caribbean stud poker is an example of a Bitcoin poker game available on the platform.
Blackjack (4+ Games)
Blackjack, which is also known as 21, is considered to be one of the simplest games to learn in a bitcoin casino. Playing btc blackjack provides gamblers with a fast way to double their real money, as the main objective of the game is to either double their bet or lose it all. At Stake casino, users can find a variety of Blackjack games on the platform, offering them a chance to win big.
Similar to other table games, playing Blackjack requires a dealer, and the odds of winning are directly influenced by the cards dealt to other players, as the house typically has an advantage.
Baccarat (6+ Games)
Baccarat, also known as Baccara, is a card game that is dealer-based and quite popular among experienced gamblers. The dealer and player are called 'banker' and 'player', respectively, which is different from most other games. The online version of Baccarat at Stake casino also has three possible outcomes – 'player', 'banker' or a 'tie'.
The odds for Baccarat at a table range from 1.01 to 1.24%, and the bets tend to be higher than other card games, such as Blackjack. This is why beginners usually do not prefer to play the game of bitcoin Baccarat.
Roulette (8 Games)
This high-risk, high-reward game comes in eight different versions on the platform. Roulette Stakes is an original game on the platform and has an intuitive and visually appealing interface with a classic color scheme.
Players can enter the amount of Bitcoin they want to bet on the left side of the game area, which offers both manual and automatic modes. However, players should always keep an eye on their betting amounts to avoid unintended gambling. Additionally, Stake casino offers 16 new provably fair games with a low house edge, allowing regular players to take advantage of rewarding bonuses, special promotions, and weekly giveaways.
Stake.com boasts an extensive range of sports events, making it a top choice for sports betting enthusiasts. With over 35 categories available, including traditional and esports, exotic sports, political events, and entertainment, there's something for everyone. Popular options like American football, baseball, golf, and MMA are among the most sought-after bets. Stake also offers lesser-known sports such as Gaelic Football, Gaelic Hurling, and Floorball, as well as unconventional bets on things like the outcome of presidential elections and sports personalities of the year.
Stake.com's sportsbook interface is highly user-friendly, with over 100 outcomes available for the majority of events, making it a truly comprehensive platform. The diversity of the site's betting section sets it apart from competitors, making it one of the best in the industry. However, one potential downside of Stake betting is that the odds for most events are below the industry's average.
Stake casino has received an "Excellent" rating on Trustpilot, with an impressive average customer review score of 4.5/5 based on over 1,862 reviews. The platform is widely recognized for providing an exceptional user experience, thanks to its rich visual themes and detailed graphics. The casino offers a variety of features, including slot machines, Hacksaw Gaming, and provably fair Stake original games, all designed to enhance the overall gambling experience for players.
Stake casino is committed to responsible gambling and has implemented measures to prevent excessive gambling and monitor the gambling habits and addictions of its users. The immersive casino titles, coupled with the provably fair games exclusive to Stake, create an enjoyable gaming experience for players, with or without the monetary gains.
For heavy users of the platform, there is a dedicated VIP host to further enhance the user experience. The combination of cutting-edge software providers like Push Gaming and Stake's commitment to user satisfaction makes it one of the top gambling sites available.
Stake frequently offers various promotions that serve as an incentive for new users and gamblers searching for a new crypto casino. These promotions come in the form of casino points, free items, or other advantages that can enhance the already rewarding gambling interface and game graphics of the Stake casino.
Stake stays over 5 at most times and can even reach over a dozen, such as Telegram challenges, money-back programs, game-specific rewards, and other exciting challenges. The Stake casino has an active social media and Telegram channel community that is ready to participate in Telegram challenges and win big prize pools. By joining the social media Stake community and Discord channel, users can stay updated on the latest promotions and offers.
Moreover, players can avail themselves of the best bonuses by using the bonus code. In the past, the casino has given away supercars through online raffles, aside from the weekly and monthly bonuses. However, Stake casino does not offer a welcome bonus to new players, which is disappointing compared to other online casinos. Nonetheless, the casino provides frequent rewards, the latest promotions, and monthly bonuses to their players to compensate for the lack of a welcome bonus.
Weekly $100,000 Giveaway
Stake casino offers a weekly bonus of up to $100,000 to its loyal players, although the exact amount may vary. Only registered members of the platform are eligible for this weekly giveaway, which cannot be accessed by non-members.
In addition to this, Stake also offers other crypto casino bonuses that are frequently updated, such as weekly races with a total winning amount of up to $250,000. These are exclusive bonuses offered only on the Stake sports betting site and crypto-only casino. Players can increase their chances of winning by earning more tickets.
VIP Program
By becoming a VIP member of Stake, you can enjoy a range of exclusive benefits, including special promotions and monetary rewards. So, how can you become a VIP?
In short, the answer is straightforward: wager. The more you bet on Stake, the greater your rewards will be. For instance, when you attain the Bronze VIP status, you will receive a designated amount of Bronze VIP bonus. The same rule applies to Silver, Gold, and even Diamond VIP levels.
Deposit and Payment Options
Stake is a crypto-only casino, but it offers an option for users to buy crypto directly from the platform using fiat, allowing for a seamless betting experience without the need to leave the platform. The deposit methods available include MASTERCARD, Google Pay, Apple Pay, and other banking options. It's worth noting that there are no recorded deposit limits on Stake, and users can purchase crypto with fiat.
Withdrawals
Withdrawals on the platform are straightforward, but since deposits are only available in the crypto world, withdrawals must be in cryptocurrency as well. However, this has the benefit of not requiring users to enter personal information to withdraw winnings from their Stake account. While there are no maximum payout limits, there are minimum withdrawal limits that users must adhere to. The payout from the platform comes with a fixed fee, which remains the same regardless of the amount withdrawn.
Payout Speed
Crypto transactions have the advantage of quick processing times, and payouts from Stake are no exception. Thanks to the blockchain network, transfers to and from the casino are instant and hassle-free. The pending time for withdrawals won't exceed an hour, and in the rare event of a delay, customer support can be contacted via email or live support. While the payout fee remains fixed, it's important to note that the fee applies to each payout transaction.
To get immediate assistance from customer support, simply tap on the "live support" feature and connect with a representative. This round-the-clock live chat support is one of the site's best customer service features, located on the right-hand side of the screen.
Stake users can contact the team through various channels, including the live chat feature, email address, social media, forums, and more. The live chat is particularly useful for quick and convenient communication with the team for any queries or information needs.
Stake's customer service is top-notch, offering prompt solutions in multiple languages such as English, Russian, French, Spanish, Indonesian, Polish, Turkish, Vietnamese, and others. However, while the support team aims to be vigilant, they don't have the best reputation and aren't highly regarded in the online gambling community's reviews of Stake.
For users with general queries and seeking basic information, there's an FAQ section available. In our Stake casino review, we've addressed some of the most common questions in the FAQ section for players.