The three major traditional financial giants in the United States, Charles Schwab, Fidelity Digital Assets, and Citadel Securities, have created national-level exchanges. Bitcoin hit a new high in May, reaching 29,000 points.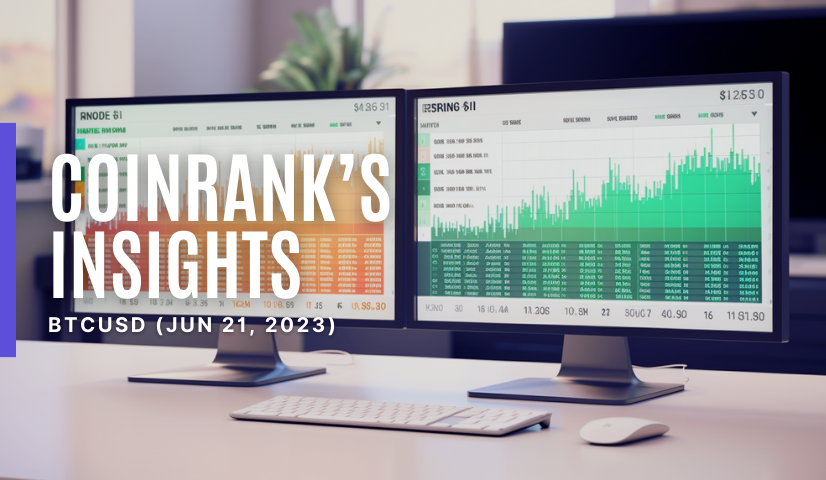 In the latest retrospective analysis on June 14, due to the impact of the news, Bitcoin has broken through the downward trend, and last week's short order has triggered a stop profit and profit taking.
The overall trend remains in an upward trend at the daily level. From the four-hour chart, the pressure point has been reached, the resistance level is 29044.08, and the support level is 25756.25.
At present, the short-term rise is sharp, and it is not suitable to go long. If investors are used to doing long, it is recommended to enter the market in batches after stepping back.
Here is a short-term trading strategy:
The short position is 29044.08, and the profit target is 26755.30.
Please note that these are hypothetical suggestions and not personalized investment advice. Always conduct thorough research and consider your risk tolerance before making any investment decisions.
⚠️ DYOR 👩🏻‍💻👩🏻‍💻
Check here for more CoinRank's Insights