This week is characterized by a lack of positive news, resulting in a sideways trading pattern. Patience is required, particularly while monitoring changes in trading volume, as it is crucial for a breakout from the current range.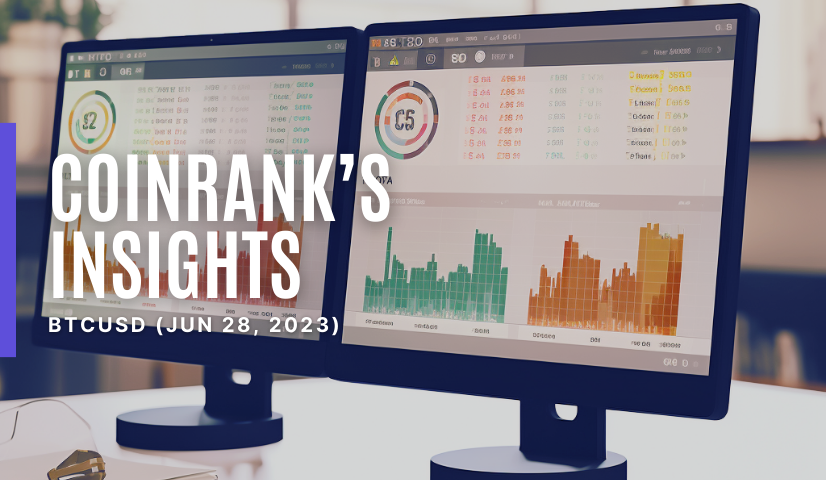 Looking back at last week's trend, it is still not recommended to go long, and the market is still unclear. Investors who have not opened a position should not enter the market for the time being.
The overall trend at the daily level is still in an upward trend. From the one-hour chart, the resistance level is 31383.99 and the support level is 29046.26.
Investors who opened an order last week can consider closing their positions if they don't want their funds to be depleted. Investors with a leverage ratio of less than 5 can set a stop loss position: 31423.95.
The following are short-term trading strategies:
The short position is 31383.99 and the profit target is 29046.26.
The long position is 29046.26, and the profit target is 31383.99.
Please note that these are hypothetical suggestions and not personalized investment advice. Always conduct thorough research and consider your risk tolerance before making any investment decisions.
⚠️ DYOR 👩🏻‍💻👩🏻‍💻
Check here for more CoinRank's Insights