SEC sues Binance, Coinbase, causing Bitcoin to plummet by nearly 2,000 points.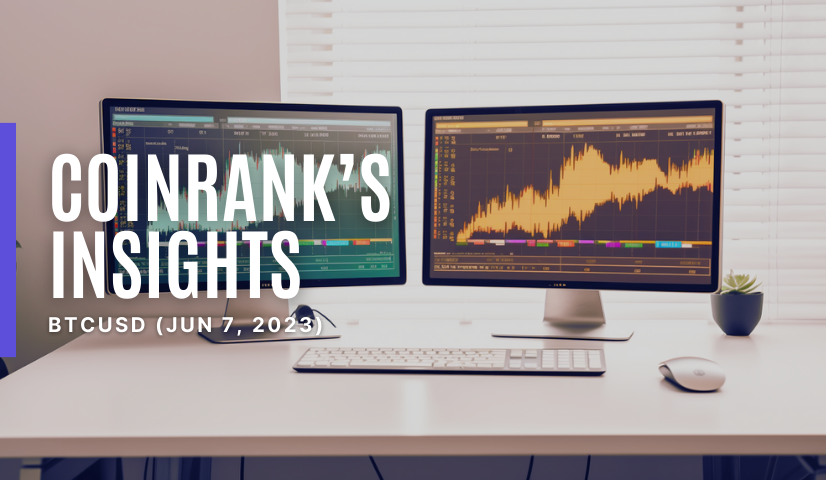 In the last analysis of the review (May, 24), Bitcoin maintained the market trend according to the descending channel, held parallel support and stepped back and then pulled up. Use the four-hour chart to judge. At present, it is about to touch the empty to the upper edge, the resistance level is 27861.06, and the support level is 24120.96.
The recent major event is the SEC's prosecution of Binance and Coinbase, which caused the one-hour K-line to fail and plummeted. It is necessary to pay close attention to the follow-up judgment.
Here are two short-term trading strategies using the Vegas Tunnel indicator:
Short position 27546.26, profit target 25806.38. Long position 25806.38, profit target 27546.26.
Please note that these are hypothetical suggestions and not personalized investment advice. Always conduct thorough research and consider your risk tolerance before making any investment decisions.
⚠️ DYOR 👩🏻‍💻👩🏻‍💻
Check here for more CoinRank's Insights