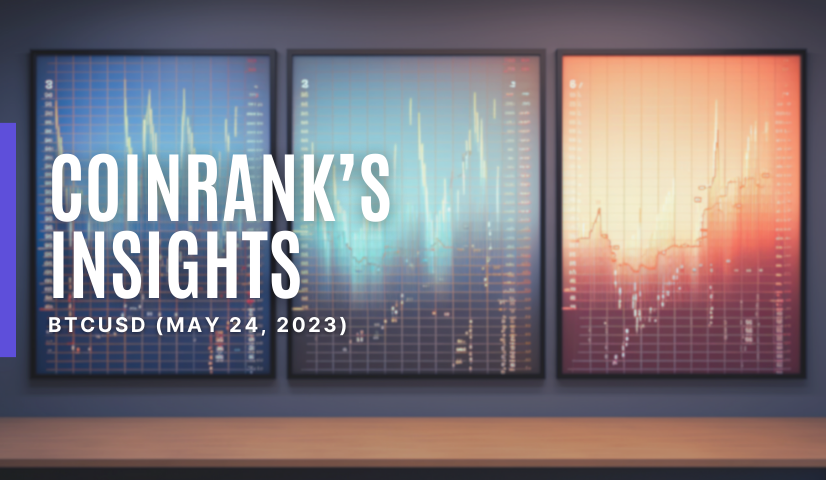 Bitcoin's performance this week is not significantly different from the previous week, as it continues to consolidate around the 27,000 level. It is important to monitor whether there is an increasing tendency in trading volume, using the four-hour chart to determine. Currently, it exhibits a downward channel trend, with resistance at 28,349 and support at 25,887.
One major event to watch out for this week is the possibility of a US debt default. If such a default occurs, it will directly alter the upward trend at the daily level.
Here are two short-term trading strategies using the Vegas Tunnel indicator:
Short position at 27,543 with a profit target of 26,696.Long position at 26,696 with a profit target at 27,543.
Please note that these are hypothetical suggestions and not personalized investment advice. Always conduct thorough research and consider your risk tolerance before making any investment decisions.
⚠️ DYOR 👩🏻‍💻👩🏻‍💻
Check here for more CoinRank's Insights