Key Takeaways:

Short-range transportation, including Flying Taxis, will reshape urban mobility, providing new business opportunities and enhancing connectivity between cities.
Sensors and AI-driven image recognition will revolutionize urban surveillance, traffic management, and predictive maintenance, reducing costs and improving infrastructure efficiency.
Digital doppelgangers are gaining importance for disaster prevention and transportation, simulating scenarios and optimizing urban planning, with a growing market potential.
South Korea to Build Asia's Smart City
"Smart city" has become a trend of global urban development. Through the popularization of networks, cloud technology, and Internet of Things, advanced countries and regions in the world, such as the United States, Japan, the European Union, and South Korea, are actively applying these technologies in the daily life of the public, and thinking about the original appearance of life from the point of view of the needs of the users, and expanding the scope from the home, the building, and the community to the city. For example, the New Strategy for American Innovation of the United States, the Horizon 2020 program of the European Union, the Smart Japan ICT Growth Strategy of Japan, the U-Korea of Korea, the 13th Five-Year Plan of China, and other national policies. 
As well as demonstration sites in Toronto, Canada; New York and Boston, United States; Barcelona, Spain; Amsterdam, the Netherlands; Songdo, Korea; and Keihanna, Japan in video surveillance、access and security、sensors area,  it is evident that many advanced countries around the world have made the promotion of Smart Cities a key focus of their governance and are competing to push forward the relevant work. At present, the prominent promotion focuses on the application of ICT in construction, energy saving, commerce, medical care, transportation, tourism, security, and disaster prevention to effectively improve the operational energy of infrastructure and the quality of life of the public, and at the same time achieving the purpose of energy saving and carbon reduction, to enable the city to grow sustainably and intelligently. 
In the following section, we will take South Korea as an example, which can be divided into several periods: 
1999-2003
South Korea's major electronic infrastructure focuses on the "Internet" and "wireless communications." Besides the government's investment in broadband construction, it has also liberalized the network market to accelerate competition in the network infrastructure market, with the ultimate goal of providing cheaper and better network infrastructure, hoping to increase the bandwidth of the public's connection to the Internet from 1.2 to 20 megabytes (Mbps), so that the content of the broadband network will be able to indeed play a role in its effectiveness.
2006-2015
"U-Korea" was proposed by the government. With the gradual improvement of hardware construction, the Ministry of Information and Communication (MIC) took the lead in setting up the U-Korea Strategic Planning Group in March 2005 and completed the draft of the U-Korea policy in September of the same year. U-Korea was established in March 2006 after half a year of inter-ministerial discussions and revisions. After then , the completed l U-Korea policy plan was finalized in March 2006. U-Korea aims to build a ubiquitous society, that is, to create advanced information infrastructure such as intelligent networks (e.g., IPv6, BcN, USN) and the latest technological applications (e.g., DMB, Telematics, RFID) in people's living environments, so that they can enjoy technical innovative services anytime, anywhere. The ultimate goal is not only to utilize IT technology to create convenient living services for the public in all aspects of food, clothing, housing, transportation, education, and entertainment but also to foster the development of emerging application technologies in the IT industry to strengthen the industry's advantages and the country's competitiveness.
2011-2015
The critical task of this period is to expand U-enabled services, applying U-enabled services to various domestic industries and expanding domestic U-enabled services to overseas markets. Moreover, embedding related electronic objects into smart chips, using biotechnology and nanotechnology IT technologies, and stabilizing a U-based society and culture are critical issues in this development phase as well. Take the smart transportation planning of Seoul City as an example. It starts with smart design and proposes a plan for the city's transportation system; simultaneously, it integrates all the transportation tools and systems. Seoul also utilizes many IT tools, such as the T-money Korea Smart Card, which has the functions of a transportation ticket and an electronic wallet, and the BIS (Bus Information System), which collects the location and information of buses and transmits it to each station in real time. TOPIS (Transportation Operation & Information Service) can also manage and analyze data such as images to prevent traffic accidents, deploy road vehicles, and provide drivers with up-to-date road information through cell phones, making the traffic and transportation environment smarter.
The Important Role of IoT in Smart Cities
In the scope of the Internet of Things platform, smart city is an enterprise-level application built on the Internet of Things platform. It can be integrated with self-driving cars, logistics, transportation, security, and other systems, so it is the platform of the platform. Whether the systems can be effectively integrated has become the critical factor of the current smart city platform. Due to the rapidly growing cloud development, smart city platforms can be deployed on public, private, and hybrid clouds. Amazon Cloud Services (AWS) and Microsoft Azure services are growing the fastest, and many smart city platforms are deployed on AWS. Suppose we further observe the development of IoT platforms. In that case, we can find that in the short period of five years, from 2016 to 2021, the underlying architecture and applications of IoT have undergone radical changes, which will affect the speed and mode of development of smart cities in the future.
In the past, the definition of an IoT platform has been widely debated, with the more accepted term being "a platform that combines hardware devices and software for building and managing related IoT solutions." In recent years, platforms have faced improved data quality and massive growth in data volume, and nowadays, IoT platforms are emphasizing industry customization (e.g., vertical domains) and providing more micro-services. If we look at the various "layers," the Internet of Things is gradually moving towards the management level from the technology categorization of the sensing layer (sensors, RFID, ZigBee, Wi-Fi), the network layer (Wi-Fi, 3G, TCP/IP networks), and the application layer (cloud computing, mass data analytics, and data prospecting). The IoT platform includes how to deploy quickly and test applications, import, store, and analyze data, work with telecom companies to manage IoT devices and understand and monitor device status remotely.
The Internet of Things(IoT) architecture is shifting from monolithic to more modular to meet increasingly complex customization needs, adding features such as virtualized containers and serverless computing. Previous platform architectures do not bind some newcomers; they have started to develop their platform architectures, such as ThingLogix, which has created a 100% serverless platform. In cloud applications, the most apparent change is the migration of platform deployment from local to cloud drive, and the hybrid architecture has become the transition method during deployment. In terms of cloud vendor selection, there is also a shift from private cloud to public cloud and hybrid cloud deployment, with AWS, Azure, and GCP becoming the top choices for public cloud. Another technology that has been added is the intelligent Internet of Things(IoT), which AI forms.
The application of IoT technology allows digital devices to be closely linked, such as automation, remote control, cascading of other devices, and other functions. The introduction of AI systems into IoT technology is known as AIoT. With the introduction of AI, AIoT is equipped with the ability to learn intelligently, providing the best experience of customized services and evolving through the accumulation of data, with the manufacturing industry, self-driving cars, and intelligent healthcare becoming the critical applications of the smart IoT platform.
Cities are further expanding their scope of utilization through the application and integration of IoT, AI, and cloud technologies, including traffic and transportation networking, traffic condition monitoring, water system monitoring, air pollution prevention, and crime prevention. Traffic and security are often the first issues in developing smart cities. For example, it is not easy to integrate cross-domain information such as environment and transportation. The high rate of empty houses and sparse population in some areas, resulting in holes in the community safety nets and traditional street lights that consume electricity and energy and have high maintenance costs, are all conditions that need to be overcome in the development of urban governance. Therefore, the urban IoT platform's two primary focuses are providing machine learning and data analytics services, using deep learning AI architecture to convert unstructured images and graphic data into structured data, and developing powerful AI algorithms for correlation and categorization.
AIoT is the future trend, which allows the city to reduce costs, improve infrastructure efficiency, and create a new mode of operation. Thousands of data are generated every day in urban life. In the era of the Internet of Everything, how to properly utilize the massive amount of data while considering issues such as data privacy and security to promote further the residents' quality of life and urban development is the strategic direction of the current development of smart cities.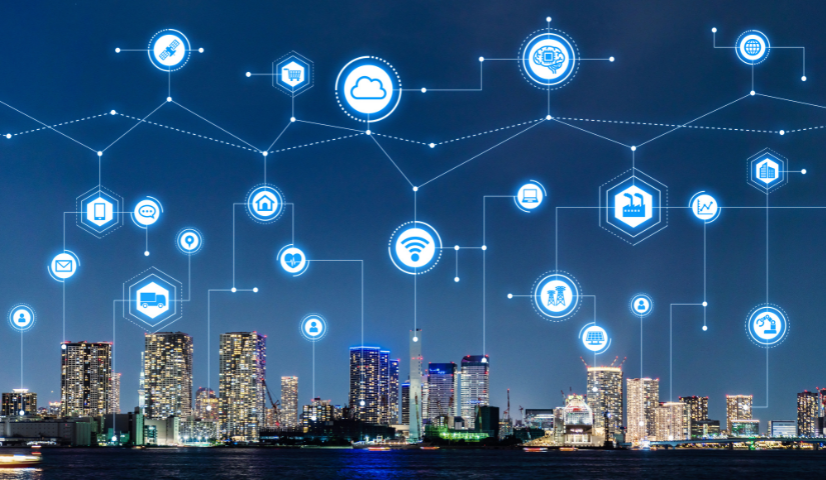 Future Revolution: Three Key Elements Affecting Smart Cities
The pandemic's impact has made working from home the norm, hybrid work patterns continue, and apps, mobile devices, and enterprise software will be heavily deployed in the cloud. In addition, the rise of the sealed city and zero-contact economy will lead to the rise of digital media such as video and audio streaming. The above phenomenon of data proliferation will dramatically increase the data computing power of smart cities and the requirements for ICT technology upgrades.
1. Cross-City Short-Distance Transportation Will Become the Norm of Intelligent Transportation
Mobility is the core function of economic and social activities in cities, and residents' daily needs for work, education, travel, and socializing must be satisfied through mobility. Due to the epidemic's impact, domestic travel and short trips between cities will gradually become the norm, further stimulating the rise of short-range transportation, short-range traffic, and transportation tools, with Flying Taxis receiving the most attention. In the Internet of Things era in the city, the link between the cities through the vehicular network and the drone forms a dense ground and air transportation system. It provides substantial business opportunities to attract new entrepreneurs and large-scale transportation operators. 
Advanced Air Mobility (AAM) is essential to smart cities, including crewless taxis and transportation aircraft. The reasons why crewless aerial cabs stand out include:
There is a vast demand for short-range rapid transportation in countries with large populations, such as the United States, Europe, China, and Brazil.

The pandemic has led to the emergence of short-range inter-city trips as an alternative mode of travel.

Many older generations are far away from their children or located in different cities, so short-distance trips increase the time families can spend with them.

Working from home is a growing trend, but the demand for business travel continues.

The pandemic has highlighted the timeliness of medical resources, and medical teams can support neighboring cities through short-haul transportation.
2. AI And the Internet of Things to Achieve Real-Time Monitoring And Predictive Maintenance
Sensors, machine learning, and image recognition technologies become critical tools for real-time analysis. With the daily images captured by surveillance video recorders at all ends, the scope of surveillance covers land, sky, and even space, providing accurate information and disaster prevention for all aspects of urban life.
At the same time, deep learning-based image recognition technology can provide detailed monitoring of crucial details for smart city edge applications such as security, critical infrastructure monitoring, and traffic/transportation management. The AI software in the camera can automatically identify and mark key parameters and achieve immediate notification for triggering real-time alarms. For example, regarding traffic safety, the deep learning model can recognize the number, model, size, speed, and license plate number of vehicles through training on a large amount of image data so that the platform can make route adjustments for areas with high accident rates and congested roadways at peak times, and improve the energy efficiency of transportation.
Of course, in terms of practical deployment, how to combine different types of surveillance camera systems placed at the edge and integrate the relevant neural network algorithms will be an urgent challenge for smart cities to overcome.
In addition to traffic management, pedestrian safety, and mass transit applications, tracking the operational status of infrastructure assets is also essential, and predictive maintenance has become one of the critical applications. According to McKinsey & Company, predictive maintenance can extend equipment lifespan, reduce maintenance costs by 10% to 40%, and reduce equipment capital investment by 5%. A smart city's infrastructure includes sewer lines, water storage facilities, power grids, traffic signs, roads, and bridges. For example, Microsoft's Azure platform combines AI and IoT technologies to collect elevator data and send it back for analysis to provide early warnings of elevator malfunctions before they occur and to carry out individual maintenance according to the conditions of different elevators, which provides an additional layer of protection for riders and replaces the problem of traditional regular maintenance that may result in negligence. Apparently, successfully applying predictive maintenance solutions to urban infrastructures requires the cooperation of many players, such as equipment manufacturers, information service providers, technology service providers, and data analysts.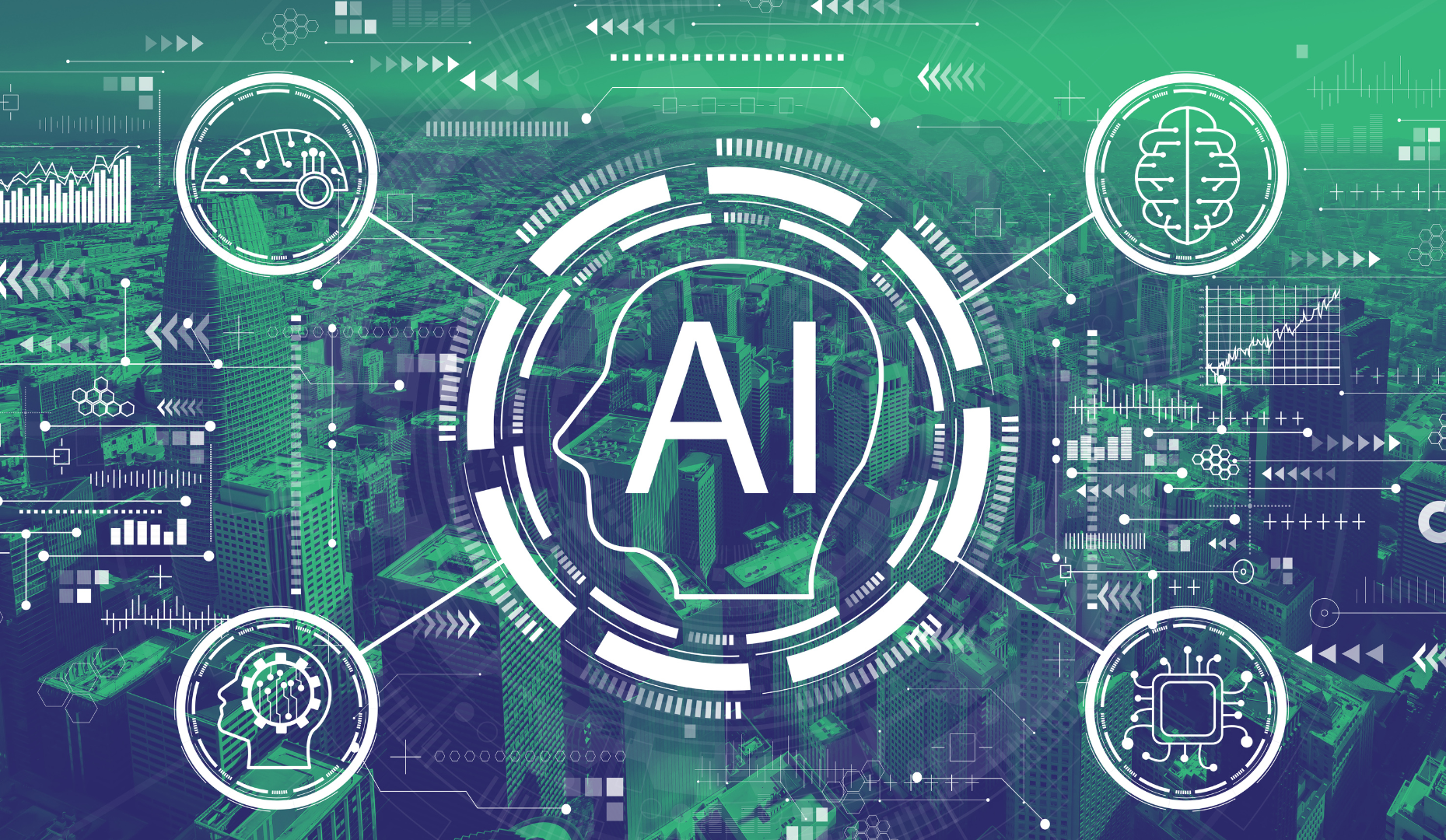 3. Digital Doppelgangers Are Gaining Importance in Disaster Prevention and Transportation
Digital doppelgangers are a new way to approach the application of AI in the workplace. It can replicate specific skills, knowledge, and other attributes of an individual or small team. According to MarketsandMarkets, the global digital doppelganger market is expected to reach US$36 billion by 2025, with a compound annual growth rate(CAGR) of 45%.
Regarding innovative city applications, digital doppelgangers are mainly used for disaster prevention and transportation issues. Singapore is one of the world's leading innovators and is active in smart city deployment. As one of the countries surrounded by the sea, Singapore uses digital doppelgangers to simulate climate change conditions, such as the extent of sea level rise and the threat of severe weather to the city. The country has invested over US$70 million to cooperate with Dassault Systèmes of France to build a digital twin system for city planning, including emergency scene simulation, security management, and improving transportation facilities by simulating the best walking paths for residents. Digital Twin City(DTC) is gradually gaining popularity.
In addition, the explosive growth of the Internet of Things(IoT) also further promotes the speed of digital doppelgänger applications. Through the combination of IoT devices, digital doppelgänger collects historical and real-time data information, constructing a complete model that includes a variety of variables. The scaling of IoT devices also decreases the unit cost gradually and makes data acquisition more rapid, further expanding the usability of digital doppelgänger. In the United States, Boulder, Colorado, uses sensors to collect data on traffic flow, pedestrian flow, and traffic signals and then uses the digital doppelganger to simulate traffic scenarios after building a public database that includes all kinds of infrastructures and traffic and transportation data. The digital doppelganger can be used for urban governance and disaster prevention, a trend in the world's major large-scale cities.
Besides the French company Dassault Systèmes, the field of digital doppelgängers has attracted more and more large companies to invest in the business opportunities of smart cities, applying them to virtual experiments, virtual tests, urban planning, and decision-making, research, and development. The industry can be categorized into three main groups:
Software vendors managing product lifecycle, such as Dassault, PTC, and IES;

Automated chemical industry companies, such as Kiwi;

Large technology companies, such as Microsoft, IBM, and SAP.
Some startups also invest in related fields, such as VSI Labs, QiO Technologies, PETRA Data Science, and Pratiti Technologies.