Key Takeaways

In 2023, crypto trading is increasingly automated, with exchanges like BTSE, eToro, OKX, Pionex, and 3Commas offering advanced bot solutions.
BTSE's Futures Grid Trading Bot stands out for its simplicity and zero maker fees, while other exchanges provide various bot options to cater to different strategies.
Traders should be aware of the potential challenges and risks associated with automated trading, even with these advanced platforms.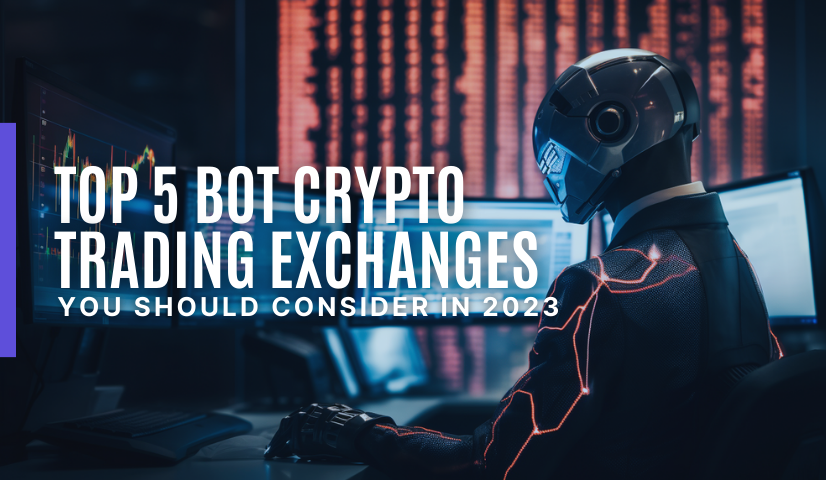 Intro
The pursuit of optimal crypto trading strategies has led to a surge of interest in automated trading solutions. How average individuals engage in the cryptocurrency industry is constantly changing and 2023 is not an exception.
An increasing number of enthusiasts and investors seeking efficient ways to harness the potential of this volatile yet rewarding market. It's no secret that the allure of substantial crypto profits has captivated the attention of traders worldwide, fostering a desire to explore novel methods that can potentially enhance returns while minimizing risks. 
As a result, crypto trading bots, often powered by cutting-edge bot technology, have gained prominence as indispensable tools for traders of all experience levels.
Automated crypto trading presents an innovative approach that leverages algorithms and bots to execute trades swiftly and effectively, while also responding to market fluctuations in real-time.
The fusion of technology and finance has never been more apparent than in these platforms, where complex calculations and predictive models collaborate seamlessly to make split-second decisions that can mean the difference between substantial crypto profits and lamentable losses.
In light of this compelling trend, we delve into the top five bot crypto trading exchanges that merit your consideration in 2023. This exploration seeks to provide an insightful overview of the platforms that have demonstrated remarkable competence in automating trading processes.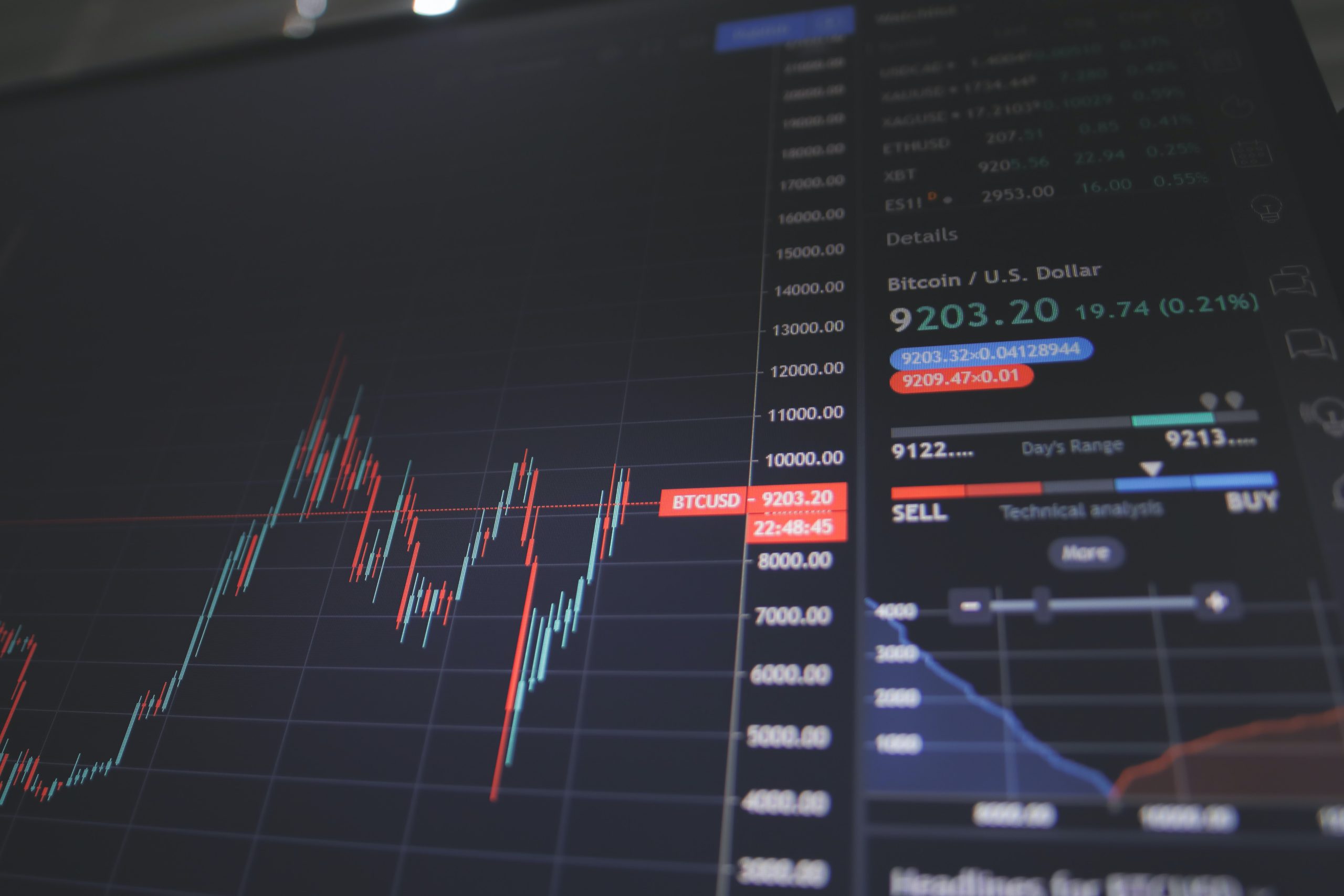 Pros and Cons of Automated Crypto Trading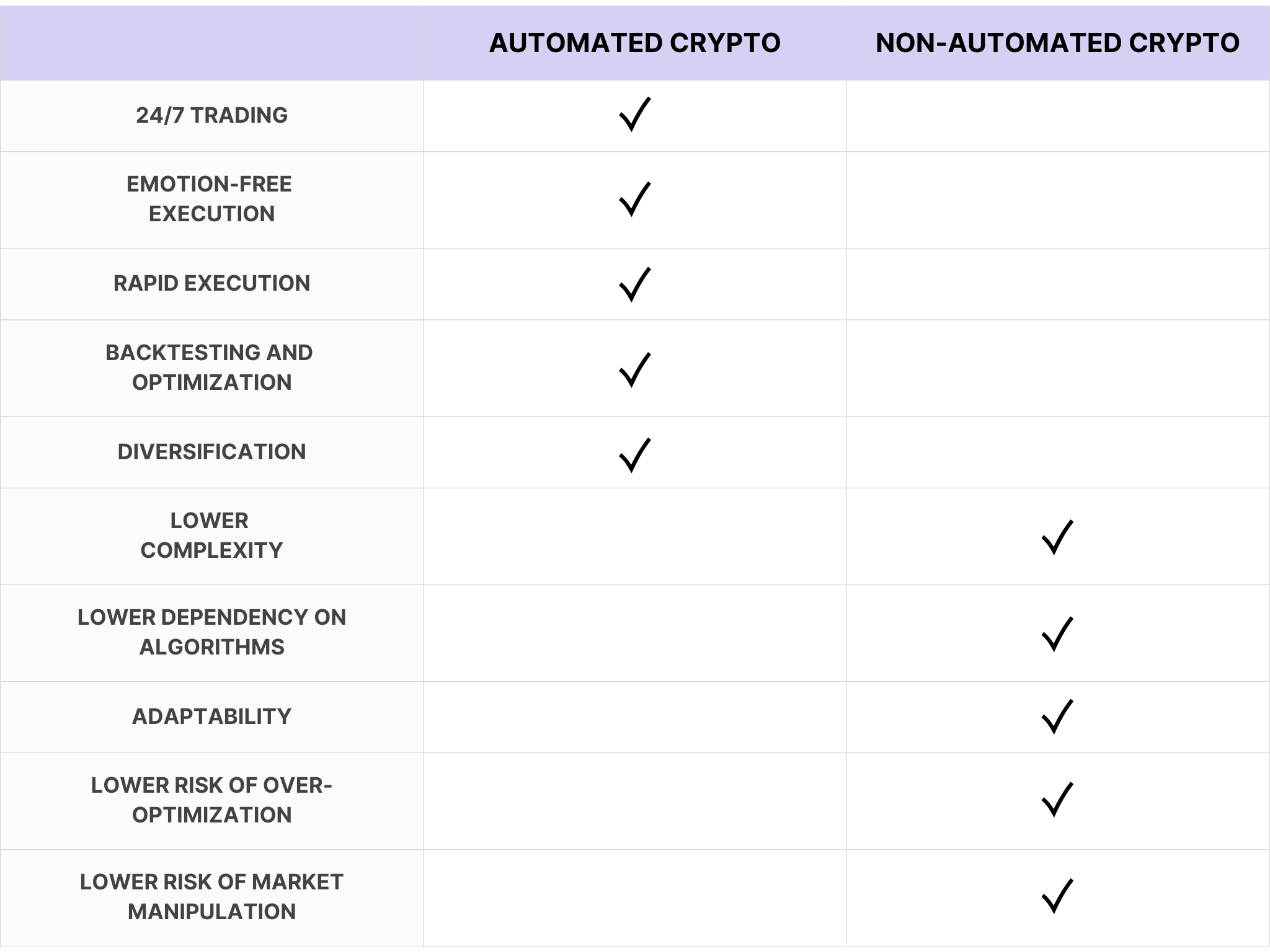 In considering the advantages and drawbacks of bot crypto trading, it's essential to recognize that these automated tools can be a double-edged sword. While they offer remarkable speed and precision, their reliance on algorithms and historical data can expose them to limitations in dynamic market scenarios.
As the crypto landscape continues to evolve, traders must weigh these factors carefully and decide whether integrating automated solutions aligns with their trading objectives and risk tolerance.
Top 5 Bot Crypto Trading Exchanges
Crypto trading bots are considered to be the future of cryptocurrency, given their inclusive approach. However, not all software is created equal and along the way, various exchanges have come to the market with different offers in terms of how you could automate the trading process. Below are the top 5 exchanges that are currently offering this feature to their customers.
BTSE
BTSE is a popular crypto exchange platform offering a simple and secure way to trade a broad range of digital assets. It operates for institutions, retail users and first-time traders. Thus far, it managed to develop trading technologies adopted across the industry.
Another important feature is that BTSE licenses its technologies to exchanges worldwide through its white-label exchange solutions. Speaking of automated crypto trading, the latest Futures Grid Trading Bot and Bot Trading Features are worth noting.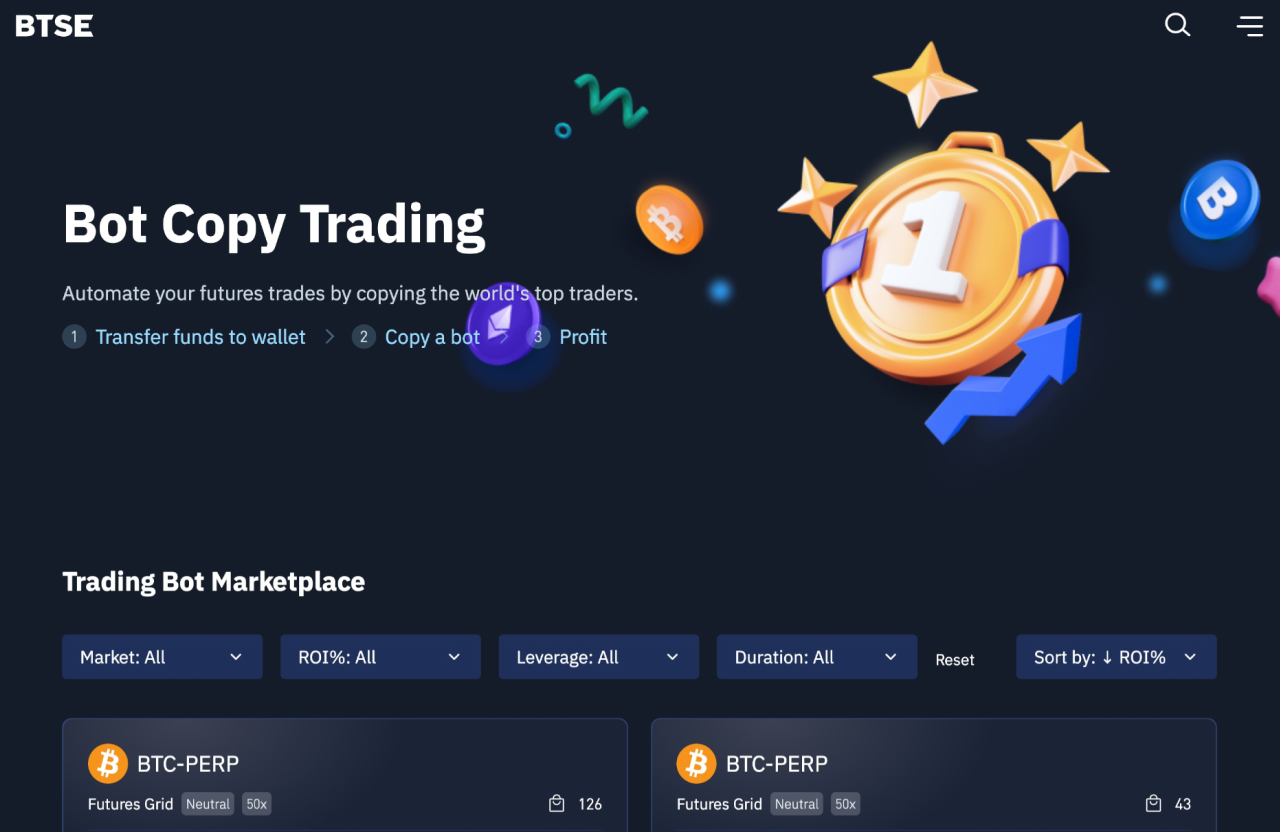 BTSE Futures Grid Trading Bot
Empowering users to systematize their trading approaches, the Futures Grid Trading Bot designed by BTSE allows you to automate futures trading by simply choosing the direction of their trades (long, short, or neutral).
Basically, you have to set a price range and then specify the number of grids (up to 200 grids are supported by BTSE). In doing so, you are facilitating a classic "buy low, sell high approach", ideal when the price is trading inside a well-defined range.
BTSE is also addressing customer concerns proactively and has already dealt with the issue of high trading fees associated with frequent bot-driven transactions. The BTSE Token Staking Program allows you to stake just 100 BTSE coins and thus benefit from zero maker fees on all futures trading. This happens because all bot orders are categorized as maker orders. Users with BTSE VIP Level 3 status or higher get trading fee rebates as an added perk.
Using the Futures Grid Trading Bot is pretty straightforward. You have to first select a trading pair and price range. Then you will have to divide the range into smaller and equal shares called "grids". At each grid level you can set a buy limit order below the current price and a sell limit order above the current price. You can predefine these orders and after that, the bot will place them automatically once the price target is hit. 
If you want to know more about how to use the platform, or analyze some tutorials, feel free to visit the BTSE website. 
eToro
eToro is known as a popular social trading platform. CopyTrader is highlighted by the broker as one of the most iconic features accessible to traders. This is a company covering a broad range of instruments, not just cryptocurrencies.
CopyTrader Features
Using CopyTrader, eToro customers can see what real people are trading in real-time. You can find and follow crypto investors and copy their trading decisions with just a few clicks, as the broker advertises on its website.
Limited funds needed and the ability to copy up to 100 investors simultaneously are other benefits that stand out. There are no additional fees charged by the broker for using CopyTrader. This means the main source of income is the spread (difference between the bid and ask price).
On one hand, you can check the past performance of each investor on the platform. On the other, that is still not a guarantee for profit. Even the most professional traders out there have to face drawdowns or even long periods of inconsistent results.
OKX
The Seychelles-based crypto exchange OKX is another brand in the industry providing trading bots. This is a solution providing access to several types of strategies, useful for beginners and expert crypto traders alike.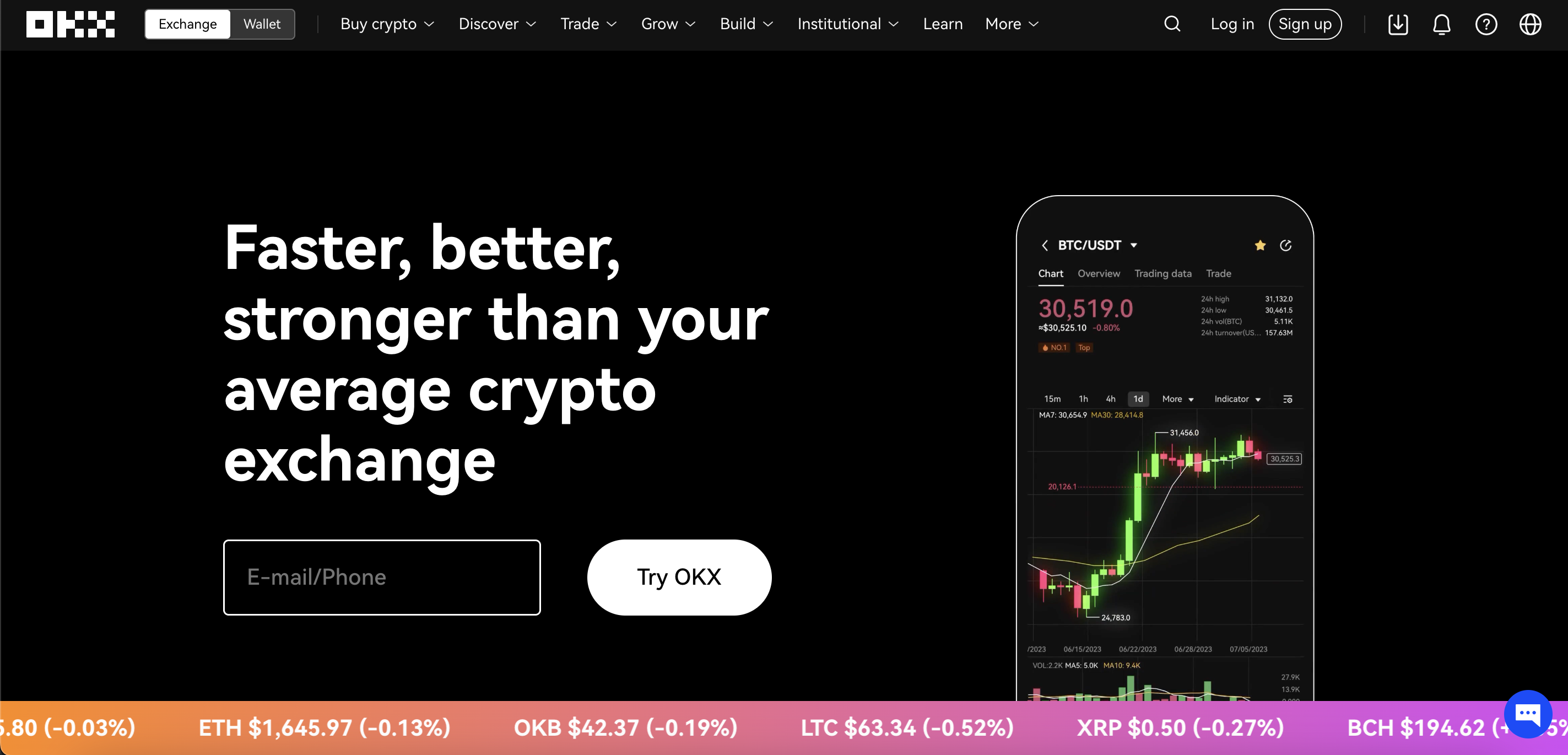 OKX Trading Bot Features
Those interested in this solution should know that the OKX trading bot is available in six different modes:
Spot grid

Futures grid

Smart portfolio

Iceberg

Time-weighted average price

Arbitrage order
When using them you could take advantage of various market conditions, while also reducing the time needed to monitor the account. The smart portfolio feature, for instance, can help you automatically rebalance your portfolio, in order to ensure an optimal performance. At the same time, it can purchase underperforming assets, a useful feature for those with large amounts of capital available.
Pionex
Another exchange providing free trading bots is Pionex. It collaborates with other major brands like Binance and Huobi to process customer trades, which means you could take advantage of accurate pricing and security.
Pionex Crypto Trading Bots Features
Using Pionex means access to 16 different trading bots. The exchange is currently offering:
Grid Trading Bot

DCA Bot

Rebalancing Bot

Infinity Grid

Reverse Grid

Smart Trade

Trailing Buy and Sell

Stop Limit

BTC/ETH Moon

TWAP Bot and others.
A broader range of bots means you can take advantage of various market conditions. Despite that, it will be your job to decide on what bot should be appropriate, based on how prices moved recently. In such circumstances, traders with more capital at hand are favored, given they can spread the risk across several bots. With a proper risk management system, you might be able to reduce losses and leverage the upside.
Another thing you should know about Pionex is that it allows the use of all 16 crypto bots free of charge. Additionally, the software is cloud-based, so you don't have to keep your devices running all day long.
3Commas
A 5th brand part of this list is 3Commas. Traders already working with it talk about the support for 16+ exchanges, including Binance, OKX, Bittrex, KuCoin, Kraken, Bitstamp, Huobi and others. The platform also allows for portfolio management, copy trading, smart trade terminal, paper trading and acts as a signals marketplace.
3Commas Crypto Trading Bot Features
The list of bots available with 3Commas is diverse and includes:
DCA Bot

Grid Bot

Options Bot

HODL Bot

TradingView Bot
When using this platform you have the option to go for a free plan, but in this case, the number of features is very limited. Users have access to paid plans as well. Prices range between $15 and $74 per month (with an annual payment).
3Commas offers a SmartTrade Terminal clients can use to place multiple orders simultaneously, including limit, market and stop-loss orders, on top of real-time market data like order book information.
Traders interested in automating their crypto trading journey have plenty of options at their disposal. Many brands are offering free access to bots, potentially providing a way to reach the expected crypto profits while also spending limited time every day.
Out of all the providers reviewed today, BTSE does stand out in terms of performance. Moreover, it's a free solution when you are using the coin designed by the exchange. Finally, you should not forget that even though crypto bots can simplify your work, there are still challenges left in order to generate consistent results.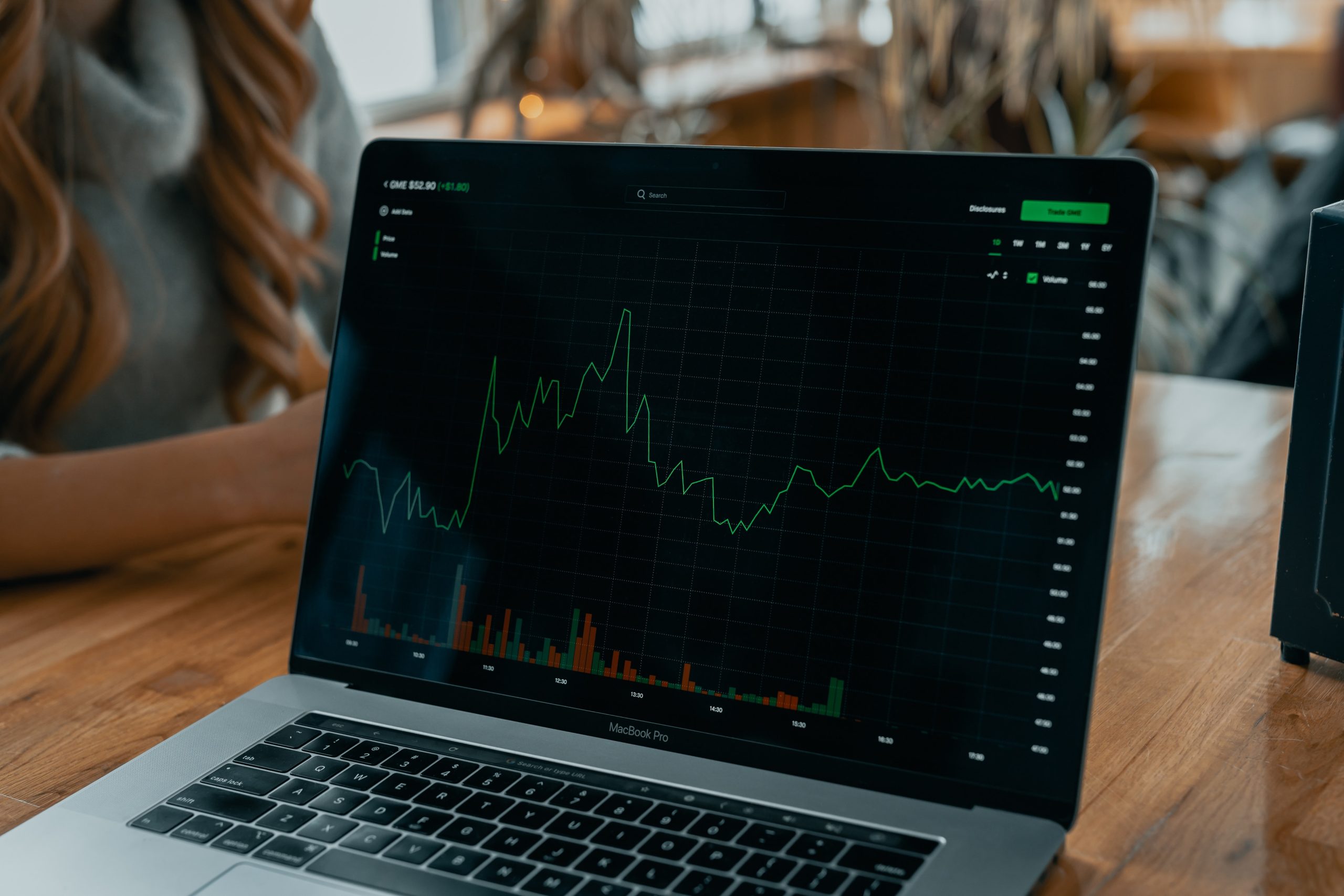 Frequently Asked Questions
#1. Do crypto trading bots work?
The performance of a crypto trading bot is influenced by many factors. Market conditions, the rules-based system behind the bot and even your ability to configure the software properly could impact your bottom line. Some providers in the market also allow users to test crypto trading bots, or offer statistics of past performance.
#2. Are cryptocurrency trading bots profitable?
Existing crypto trading bots have variable profitability. There are some solutions out there providing up to a 99% success rate, but these are lower-risk bots. Other solutions execute higher-risk strategies, which means their accuracy will drop. However, in this case, you can consider a proper risk management model in order to lose small and win big when the bot is generating successful signals.
#3. Are trading bots legal?
Yes, any person can use crypto trading bots without having to worry about regulation. You are not breaking the law when choosing to automate the trading process, but you need to be aware that your capital will be at risk.
#4. Should I use a crypto trading bot?
The answer depends on your goals, risk tolerance and time available for trading every day. If you would like to trade crypto, yet you don't have enough time to study the market, a successful crypto trading bot might be able to do the work for you. The tricky part is to find a bot able to deliver the expected results, without you losing all your funds in the process.
#5. How do bots make money in crypto trading?
Bots generate crypto profits by trading the market based on a specific set of rules programmed in the algorithm. Basically, the software takes advantage of repetitive structures, or patterns, that occur on a regular basis across one or multiple cryptocurrency instruments.