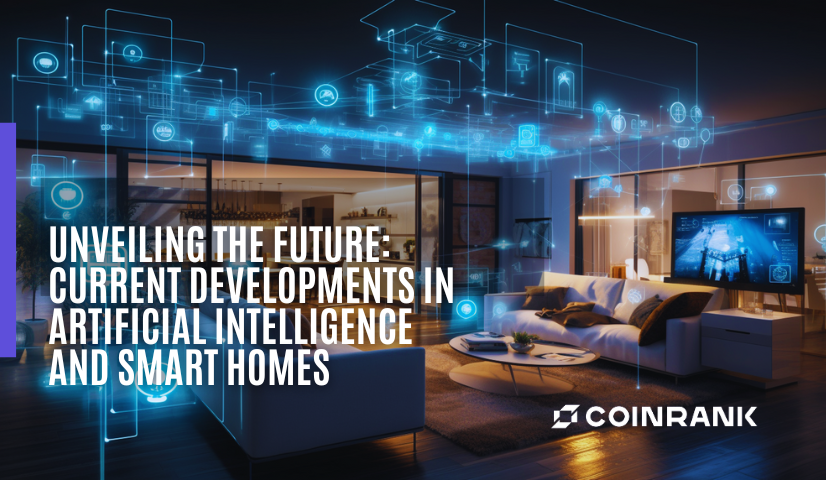 Current Development of Artificial Intelligence
Generative AI is an algorithm (e.g., ChatGPT) that can be used to build new content, including audio, coding, images, text, video, and audio. Humans trained the first machine learning models that processed text and could categorize various inputs based on labels set by researchers. A trained model would label a social media post as "positive" or "negative." This type of training is called supervised learning, where a human teaches the model what to do, as the name suggests. On the other hand, current text learning uses what is known as "self-supervised learning," or teaching oneself, and this type of training involves providing the model with a large amount of text to generate predictions. Some models can predict how a sentence will end based on a few words. With the right amount of sample text, say a large domain, the trained text model becomes quite accurate, as we have seen with much of the accuracy brought about by ChatGPT.
The rapid growth of generative AI is mainly due to the maturity of deep learning technologies such as Generative Adversarial Networks, Diffusion Model, and Foundation Model. In the future, as the meta-universe matures, enterprises will be able to find substantial commercial marketing opportunities from User Generated Content (UGC) to Artificial Intelligence Generated Content (AI Generated Content, AIGC). Of course, GPT-3 can predict the most likely next word in a sentence, write a story, make up a song, or even write a poem based on the cumulative training it has absorbed – you name it, it can do it or has already learned to do it. These phenomena already show the increasing growth rate of artificial intelligence but also bring deeper governance issues, from thesis plagiarism, patent imitation, intellectual property theft, and deep counterfeiting, all potential impacts on the society that are beginning to be formalized. Singapore, the European Union, the United States, and China have released AI governance toolboxes and technology regulatory frameworks. Enterprises have started to be required on AI ethical risk review process for model design, development, and deployment, especially in machine learning, logic programming, fuzzy logic, probabilistic reasoning, and ontological engineering.
Generative AI can generate readable articles in seconds and respond to community comments to make them more persuasive, impacting various industries. In addition to developing images from text, AI models can generate audio files, movies, 3D models, and so on. DALL-E, DALL-E 2, GLIDE, and other models have these capabilities, known as Diffusion models. Some technology companies have already enhanced their products and services with these models. Tech giants like Microsoft, AWS, and Nvidia have launched kits and development frameworks to support developing and training generative AI models. Another approach is to apply these models to existing services. Microsoft invested $10 billion in Open AI, one of the primary purposes of which was to incorporate Chat GPT-3 into the original Azure and use DALL-E 2 to launch the text-to-generate image software Microsoft Designer. At this rate, Google, Meta, Adobe, and other enterprises should take countermeasures, and the technology industry should not be able to avoid the future outbreak of an AI modeling arms race.
Smart Home Market Size and Growth Momentum
According to Grand View Research, the global smart home market will reach  $79.1 billion in 2022 and is expected to grow at a compound annual growth rate (CAGR) of 27.07% from 2023 to 2030. Smart home products include cameras, smart lights, streaming devices, dishwashers, etc. There is a growing trend to integrate artificial intelligence (AI) into smart home products to realize intelligent functions. In addition, the high global penetration of smartphones and the Internet drives the demand for connected smart home products. Digital assistants combined with AI provide users with a hands-free and more user-friendly way of deploying smart devices, which makes the services more accessible to consumers. 
The security and access control segment accounted for the highest overall industry market share, accounting for more than 30% of the overall revenue. This growth is attributed to the rising demand for intelligent security solutions, whereby smart locks and security cameras help detect and authorize access only to licensed individuals through real-time monitoring, fingerprint scanners, and others. For example, in September 2022, Amazon.com, Inc. introduced the Ring Spotlight Cam Plus, Ring Spotlight Cam Pro, and the second-generation Ring Alarm Panic Button for security access control using radar and 3D motion detection.
As for the manufacturers, major smart home industry solution providers include LG Electronics, Siemens, Amazon, Google, Samsung Electronics, Schneider Electric, Legrand, Robert Bosch, Sony, ABB, and Honeywell. The industry actively utilizes partnerships, acquisitions, venture capital, innovation, R&D, and geographic expansion to strengthen its position.  Corporations are also committed to improving their products to meet the changing needs of their users. For example, in August 2022, Amazon introduced its sound and home robots as a part of the company's strategy of annual model upgrades. This launch is expected to align with the company's approach to counteracting competitors, with other major companies investing heavily in venture capital, development, and research in modern technologies. Meanwhile, Samsung Electronics has partnered with Oracle Corporation to develop intelligent energy solutions for its customers, combining Oracle's software with Samsung's SmartThings products and automation services.
Artificial Intelligence in Smart Home Applications
Smart home refers to connecting home appliances through the Internet so that users can control them remotely and by voice control. You can set up a customized schedule to turn off the lights before you go to bed or turn on the air conditioner through your cell phone before you go home so that you can enjoy a comfortable environment as soon as you arrive home. Smart home devices include cloud cameras, smart light bulbs, smart sensors, smart speakers, smart door locks, and more, as described below.
Table 1. Common Devices in Smart Home
| | |
| --- | --- |
| Item | Description |
| Cloud Camera | If elders, infants, pets, or store operations need to be monitored, cloud cameras can help them instantly understand the latest environmental conditions. Some cloud cameras have a motion detection function; if there are strangers on the screen near your home, it will immediately send a notification to your cell phone. Some cloud cameras can even use machine-to-machine to communicate with each other when people are not at home. There can also be a built-in microphone through the camera to communicate or deter each other. |
| Smart  Light Bulb | The wirelessly operated smart bulb allows you to adjust the brightness without walking to the switch. If you choose the color-changeable model, it can also be adjusted to different colors and brightness levels according to different situations to create an atmosphere by talking only or using sensors to add more convenience to the user. |
| Smart Sensor | Smart sensors are like home security, detecting changes in the environment to switch the status of appliances or equipment in the home. There are many types of smart sensors, such as window and door sensors to check whether the doors and windows are locked, temperature and humidity sensors to regulate the operation of air conditioners and dehumidifiers, gas sensors to monitor whether gas and natural gas are leaking out of the home, and water monitors to check the quality of the water and whether there are any leaks, to make the drinking water more secure. Instead of monitoring the environment yourself, the smart sensor actively saves your energy and then connects to other devices to respond. |
| Smart Speaker | Recently, the use of smart speakers has become more and more popular. A smart speaker is like your assistant, set up in the space of your home, as long as the use of voice can help you set alarm clocks, check the weather, write down memories, and can be used with the voice intelligent home assistant, so that the smart speaker to play different music, but also in different occasions (such as birthday parties, wedding anniversary romantic dinner), through the smart TV to play the memory of the video, to help you create both warm and touching memories. |
| Smart Door Lock | Electronic locks have the functions of password unlocking and fingerprint recognition. Some smart locks can even be unlocked automatically when the phone's Bluetooth is close to the door, so you don't even need to bring your keys when you leave the house. In terms of security, smart door locks are equipped with lock sensors, so when the door is maliciously pried open, it will notify the phone's owner or the security agency to respond to the danger promptly. Nowadays, many families are replacing traditional door locks with electronic locks, which is not only more convenient but also improves security. |
Source: CoinRank
However,  can generative AI be applied to smart homes? The answer is positive. Google Home has introduced a generative AI encoding feature to customize smart home solutions. Google Home users will soon be able to use Generative Artificial Intelligence to translate natural language descriptions of a smart home device's actions into code that Google's voice assistant can understand, via using the app editor's "Help Me Script." The user describes what they want to happen without wording or vocabulary constraints. This often makes it difficult to set up complex routines, and examples of practical applications include turning the lights on when someone comes in or flashing a warning light when a smoke alarm goes off. Google's integration of generative AI comes on the heels of news that Google Assistant will be integrated with the company's Bard generative AI system, which has already expanded the types of commands Google Assistant can understand and made it more proactive. In 2022, the company also released an improved version of its Home app, which aims to bring more customized experiences to customers.
At the same time, Amazon is also trying to apply artificial intelligence to the smart home. The company has introduced a new Alexa voice assistant powered by the new Alexa big speech model. This new Alexa understands conversational phrases and responds appropriately, interprets context more effectively, and fulfills multiple requests with a single command, said Dave Limp, Amazon's current senior vice president of devices and services. The new Alexa is an actual general-purpose large language model that is very much optimized for the original Alexa, and the first significant change will be a more conversational assistant that understands more of what the user is saying and doesn't need as much specific terminology to do what you're asking it to do. When using the new Alexa, users can say phrases like "Alexa, I'm cold," and the assistant will turn up the temperature on your connected thermostat. Or say, "Alexa, make this room feel like the color of a Seahawk," it will know what room I'm in and what the color of a Seahawk is and make those conversions between APIs. According to the company, the key to Alexa's success is the APIs, and the company has incorporated more than 200 smart home APIs into a large language model that allows Alexa to provide a more proactive and seamless way to manage the contextual information that users need.
Home automation company Josh.ai recently launched JoshGPT, an AI-based custom integration platform with a generative assistant to help answer questions. Additionally, CEDIA, the professional smart home industry association, is hosting another day of AI seminars before this year's CEDIA Expo 2023 in Denver, Colorado. In addition, Scott Steinberg, CEO of consulting firm TechSavvy Global, will deliver a keynote address at the CEDIA Expo 2023 on AI applications in the smart home. Meanwhile, market research agency Gartner predicts that generative AI models will support more than 30% of smart home products in the next three years. Gartner believes that the successful integration of generative AI in the smart home will help improve the quality of human-computer interactions, increase the accuracy of home assistant platforms, improve energy efficiency, increase the intelligence of smart home systems, and act as a cybersecurity assistant for the home. However, Gartner lists several barriers to adopting generative AI in the smart home: infrastructure, lack of a standard platform, workload and cost, information security, and translation accuracy between AI software and physical devices. These parts of AI still need to be improved for smart home use.
Korea Promotes Smart Home-Related Policies
"Smart home" has become a global trend in digital innovation. In the past, smart homes were limited to controlling only a few devices, such as wall-mounted tablet PCs and artificial intelligence speakers. Still, with the gradual convergence of the initially inconsistent networking standards into the globally accepted "Matter Standard," and with the combination of generative artificial intelligence, smart homes have evolved to provide more intelligent and more convenient services.
In response to this global trend, Lee Jong-Ho, Minister of the Ministry of Science, Technology, Information and Communication (MSIT), announced the Plan for Establishment and Promotion of Intelligent Homes (AI@Home) on August 9 at the Emergency Economic Ministers' Meeting. The program aims to create new markets and improve the quality of life of Korean citizens by promoting the development of the smart home industry. It is based on three core measures: "Establishing a smart home ecosystem," "Strengthening the competitiveness of the smart home industry in the global market," and "Enhancing security and expanding the smart home market base."
1. Establishing an Intelligent Home Ecosystem
First, the Intelligent Home Pioneer Project (AI@Home) will be launched to implement and validate the globally accepted Matter standard and the generative artificial intelligence smart home model. The first phase (2023 to 2024) is a service validation phase that facilitates the control of home configurations with the Matter standard by connecting various home appliances, lighting, security devices, ventilation systems, etc. The second phase proposes validating the world's leading smart home model by utilizing innovative technologies such as generative artificial intelligence and home robots that understand the environment and operate autonomously. The plan also makes it easier for the public to identify product information by establishing a three-tiered civilian certification system, thereby branding the smart home concept to facilitate the popularization of smart homes. Furthermore, the Intelligent Home Alliance (IHA) will be launched this year to promote active cooperation among domestic enterprises involved in construction, home appliances, equipment manufacturing, and artificial intelligence.
2. Strengthening the Competitiveness of the Smart Home Industry in the Global Market
Forming a Competitive Advantage in Smart Home Products and Overseas Exports
The plan has scheduled to establish the Matter Standard International Certification Center this year to provide global certificates for domestic companies, eliminating the need for companies to pay for overseas business trips and related expenses, and to serve as a hub for strengthening cooperation with other certification centers around the world as well as with leading countries in the smart home industry, such as the United States and the European Union. The center will work together to develop and respond to international standards and set up a smart home technology support center to address the technical challenges faced by small and medium-sized device manufacturers as well. Ideally, support will be provided to potential SMEs to enter overseas markets, including participation in key international exhibitions.
Fostering an After-Sales Market Ecosystem
Currently, the 'pre-sales' concept dominates the Korean real estate market, where digital features are incorporated at the time of construction and provided by real estate developers in residential communities. In the future, the program will support a user-centered after-sales approach so that consumers can easily build their own smart homes by purchasing devices from various channels for new construction and existing homes. There will also be a focus on nurturing the smart interiors industry, where companies can design and install digital devices such as smart lighting, door locks, and artificial intelligence speakers in interior spaces. In addition, the development and validation process of "killer devices" will be supported to cultivate various competitive products.
Advances in Smart Home Networking
The program will take steps to advance the infrastructure for smart home services, including data collection and network enhancements such as large-scale training data required for new smart home services based on generative artificial intelligence. WiFi 6E is a high-capacity, high-rate wireless network that delivers ultra-low latency and hyper-connectivity in the home through more extensive scale provisioning. With the revision of the technical standards, the rollout of the next-generation WiFi 7 in 2024 will be advanced from the second half of this year. Specifically, positive changes in infrastructure are encouraged, with new buildings required to have fiber-optic cable structures and all trunks connecting to communications base centers and regional hubs upgraded with fiber-optic cables.
3. Enhancing Security and Expanding the Smart Home Market Base
First, the program includes an initiative to validate zero-trust practices to enhance the security of service platforms based on the Matter standard. According to Crowdstrike, zero trust practices are a security framework requiring all users, whether in or outside the organization's network, to be authenticated, authorized, and continuously validated for security configuration and posture before being granted or keeping access to applications and data. Secondly, the program will also train professionals in smart home security by providing training programs for software developers. The plan includes strategies to improve the safety of smart home devices (including webcams), such as strengthening the security certification process, establishing a reward system for reporting security breaches, and, in particular, continuously monitoring domestic and international video-sharing websites to prevent unauthorized exposure of webcam recordings.
4. Future Opportunities to Expand Emerging Markets
Of course, these smart home solutions are not limited to domestic applications, and the Korean government has also been actively promoting the export of various digital products, especially into the markets of developing countries. Park Yoon-Kyu, Deputy Minister of the Ministry of Science and ICT, attended the Global Digital Innovation Network(GDIN) launch in September this year to support the overseas expansion and local commercialization of digital innovation companies. The Born2Global Center(B2G), originally affiliated with the Korea Information and Communications Technology Promotion Association, became an independent legislator and created the Global Digital Innovation Network(GDIN). The "Global Digital Innovation Network" refers to the overseas expansion routes for digital innovation companies, not only through the existing ways directly into the advanced markets (North America and Europe), but also through the emerging markets (Central and South America, the Middle East, and Southeast Asia) to the advanced markets, with a total of two routes, namely Central and South America -> North America and Southeast Asia -> Middle East -> Europe. The latter is the most crucial route to obtain the best results in emerging markets where the demand for digital transformation is high. This is a successful route in emerging markets with increased demand for digital transformation and high relevance and trade volume in neighboring developed markets, focusing on Fintech, AI, e-commerce, EdTech, HealthTech, GreenTech, AgTech, and cybersecurity.
The government provides local support to overseas companies by establishing new cooperation bases. Unlike traditional manufacturing industries that export products produced domestically overseas, digital solutions differ in that they need to be localized and continuously maintained, tailored to the local culture, environment, language, religion, and so on. Therefore, government support must be tailored and focused on overseas bases rather than domestic ones. Thus, the Global Digital Innovation Network(GDIN) will establish overseas bases at a low cost by supporting Korean companies with tax deductions, funds,  and operational staff. Park Yoon-Kyu, Deputy Minister of Science, Technology, and Information Technology, said that the global market size for digital innovations is expanding significantly and that the Korean government will continue to create export results with private, market-centered support for overseas commercialization and expand the global market by fostering solidarity and cooperation among Korean innovators.
Future Prospect
Regarding future market growth by region, Asia Pacific is expected to grow at a CAGR of 32.21% over the forecast period. The region's growth is attributed to the rising standard of living and disposable incomes of individuals in the region, and the popularity of smartphones, the Internet, and other digitally advanced devices is expected to drive market growth in the region. In addition, they are using digital assistance with artificial intelligence, such as Siri and Alexa, to optimize home functionality. However, the inconsistency of technology and lack of specifications have been the most significant pain points that have prevented smart homes from becoming widespread. With the new standard "Matter" recognized by the tech giants to break the pain point of non-interoperability, the smart home has entered a new era, which is estimated by ABI Research, a well-known market research firm, to drive the smart home services revenue to reach US$32.7 billion in 2022. 
In the past, Apple, Google, and Amazon have been operating separately in the smart home market without interoperating, using digital assistants such as Siri, Alexa, and Assistant, as well as smart speakers, to connect various smart devices and create their smart home ecosystems. Each chip and terminal industry has been tired of running around because they have to comply with the needs of the three giants. After the introduction of Matter, it has become a standard recognized by all platforms, chips, terminals, and home appliances companies. It is moving towards the unification of smart home standards, allowing consumers to purchase a variety of smart homes that are interoperable and interconnected, which is regarded by the industry as a significant breakthrough in the smart home market.