BTSE Review 2023
About BTSE

In this review, we will delve into the performance and features of BTSE, one of the leading cryptocurrency exchanges in 2023. As the landscape of digital assets continues to evolve, BTSE has positioned itself as a reliable and innovative platform for traders and investors. Let's explore the key aspects that make BTSE stand out in the competitive market.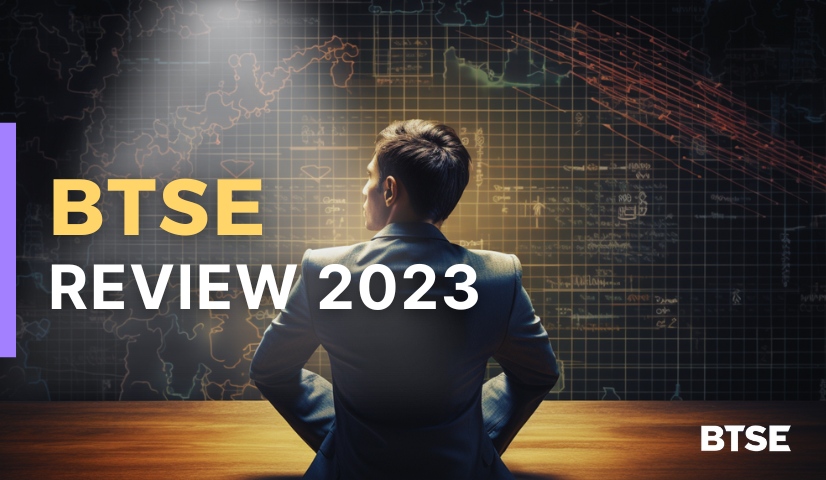 Features of BTSE
Flexible and Fixed Deposit Product
(1)Earn
When you use the Earn function to transfer digital assets to the Earn Wallet, the system will bring you interest every certain intervals.
If you plan to hold digital assets for a long time, the Earn function will continue to bring you additional income.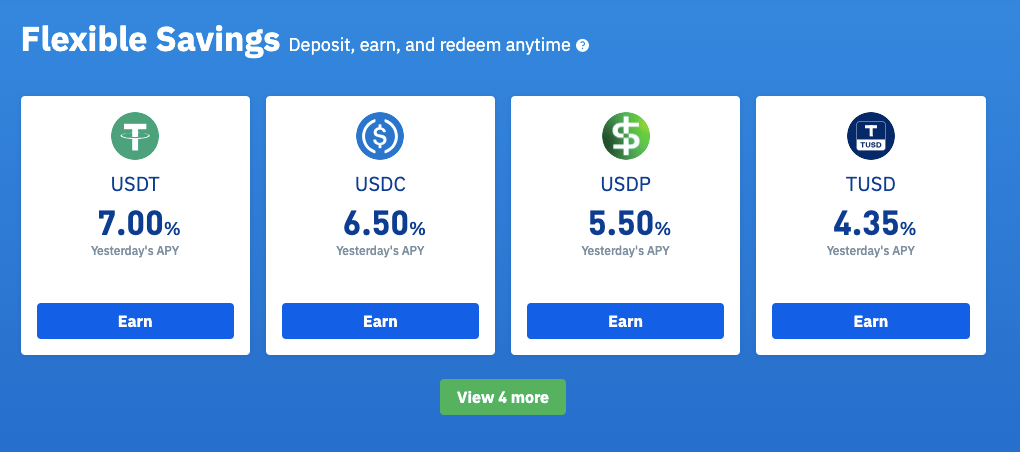 (2)Launchpad
What is the Launchpad? How do I access it?
BTSE Launchpad lets users earn new token rewards by holding USDT on the platform.
Log in to your BTSE account and click the navigation button – [Launchpad].
Then, scroll down to find [Launchpad] and the list of available and completed projects.
What is a lottery ticket?
A lottery ticket is a mechanism used to determine eligibility for participating in a token sale. To earn a lottery ticket, participants are required to hold a specific amount of tokens or meet certain criteria. The number of lottery tickets received influences the probability of being selected for the token sale.
Easy Deposit With Credit Card
(1) Click "Here" (or follow this path: "Username" > "Account" > "Trade" > "Deposit with Mastercard / VISA"
(2) Select the assets you wish to deposit
(3) Enter the amount, card information and click "Deposit"
Please review the transaction details and confirm the purchase.
(4) Following the completion of the payment, our finance team will credit the amount to your account within a maximum processing time of one working day. (Depending on the status of your transaction with our bank and our partner service provider).
User-Friendly Interface And Trading Experience
BTSE offers a user-friendly interface that caters to both beginners and experienced traders. The platform's intuitive design makes it easy to navigate through various trading options and features. With a seamless trading experience, users can execute trades efficiently and effectively, enhancing their overall experience on the platform.
Wide Range of Supported Cryptocurrencies
BTSE boasts an extensive selection of cryptocurrencies available for trading. From popular coins like Bitcoin and Ethereum to emerging altcoins, users have access to a diverse range of digital assets. This broad selection enables traders to explore different investment opportunities and diversify their portfolios according to their preferences.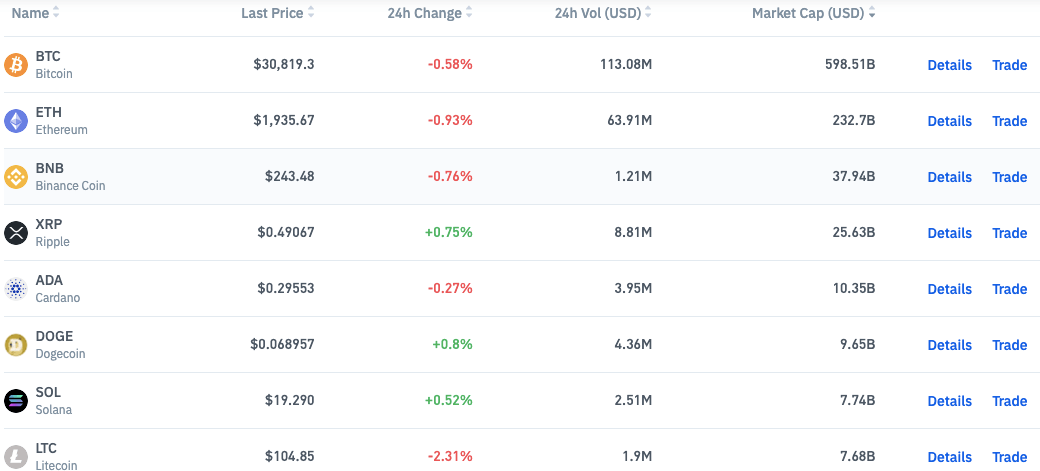 Advanced Trading Tools and Features
To cater to the needs of professional traders, BTSE offers a comprehensive suite of advanced trading tools and features. Users can leverage features such as limit orders, stop-loss orders, and margin trading to optimize their trading strategies. Additionally, BTSE provides real-time market data, charts, and indicators to help users make informed trading decisions.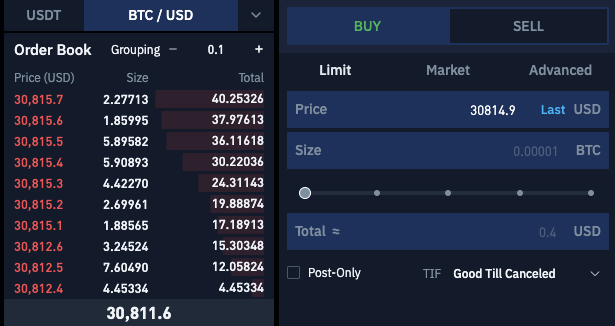 High Liquidity and Security Measures
Liquidity is a crucial factor for any cryptocurrency exchange, and BTSE has consistently maintained a high level of liquidity across its trading pairs. This ensures that users can execute trades swiftly without significant slippage. Furthermore, BTSE prioritizes security by implementing stringent measures to safeguard user funds and personal information, including cold storage wallets and two-factor authentication (2FA) for account security.

Responsive Customer Support
BTSE prides itself on its responsive customer support, which is available 24/7 to assist users with their inquiries and concerns. Whether it's a technical issue or a general question about the platform's features, users can rely on BTSE's knowledgeable support team for prompt and helpful assistance.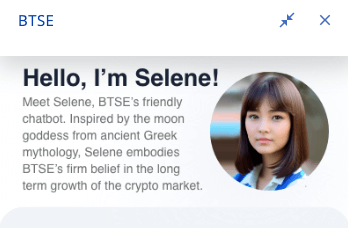 BTSE OTC real-time inquiry provides you 24/7 OTC quotes for most major coins. Using this feature gives you the following advantages:
Single button inquiry. Convenient and fast.
Quotation is the final transaction price, no slippage.
Widest transaction threshold in the industry: 1 USD ~ 100,000 USD
Allows businesses to leverage its API for ease of use and higher speed.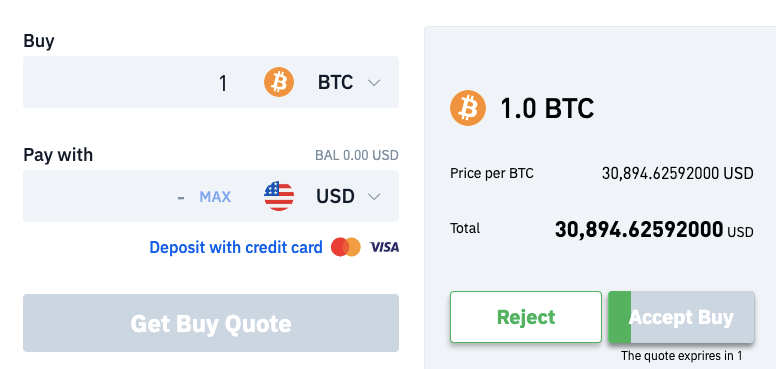 In 2023, BTSE continues to solidify its position as a leading cryptocurrency exchange with its user-friendly interface, wide range of supported cryptocurrencies, advanced trading tools, high liquidity, and robust security measures. Whether you are a novice trader or an experienced investor, BTSE provides a reliable and feature-rich platform to engage in the dynamic world of cryptocurrencies.
How To Register on BTSE?
To register an account on BTSE, please follow these steps:
1. Visit the BTSE website:
Go to the official BTSE website using your preferred web browser.
2. Click on "Sign Up" or "Register":
Look for a prominent button or link that says "Sign Up" or "Register" on the homepage. Click on it to proceed.

3. Provide your email address:
Enter your valid email address in the designated field. Make sure to use an email address that you have access to as you'll need to verify it later.

4. Create a password:
Choose a strong and secure password for your BTSE account. It's recommended to use a combination of uppercase and lowercase letters, numbers, and special characters to make it more secure.

5. Agree to the terms and conditions:
Read through the terms and conditions of BTSE and, if you agree to them, check the box or click on the provided option to indicate your acceptance.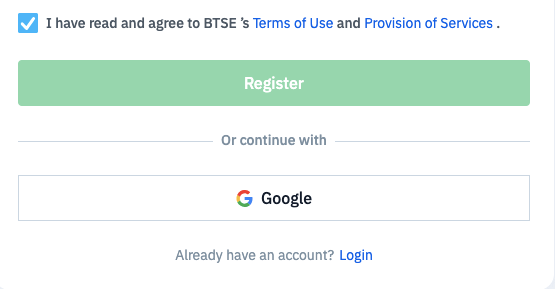 6. Complete the CAPTCHA verification:
Solve the CAPTCHA puzzle or enter the characters you see on the screen to prove that you're not a robot.
7. Click on "Register" or "Sign Up":
Once you have filled in all the required information, click on the "Register" or "Sign Up" button to create your BTSE account.

8. Verify your email address:
Check your email inbox for a verification email from BTSE. Open the email and click on the verification link provided to confirm your email address.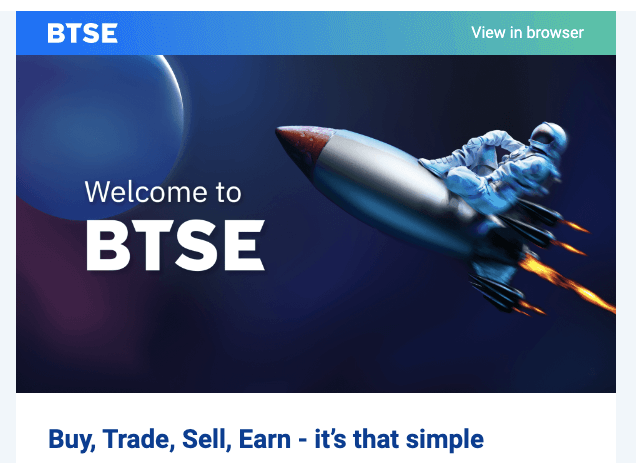 9. Log in to your BTSE account:
After verifying your email, return to the BTSE website and log in using your registered email address and password.