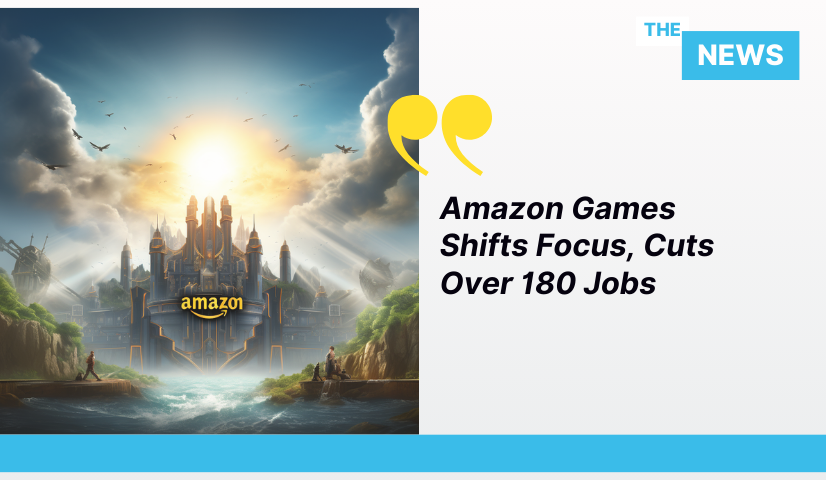 Key Takeaways

Amazon Games to lay off over 180 employees, shutting down streaming and third-party support.
Focus shifts to in-house game development, part of Amazon's larger cost-cutting strategy.
Restructuring in Amazon Games
Amazon has revealed plans to significantly downsize its Amazon Games division, leading to the loss of more than 180 jobs. This move is part of a broader strategy to cease operations focusing on streaming and third-party game support. The decision, detailed in an internal memo obtained by CNBC, marks a pivot towards prioritizing the development of Amazon's own game titles.
Emphasis on In-House Game Development
As per the memo from Christoph Hartmann, Vice President of Amazon Games, the company will discontinue its Game Growth and Crown Channel initiatives. The new direction will see Amazon channeling its resources into forthcoming projects like "Throne and Liberty," "Blue Protocol," and future endeavors including "Tomb Raider" and "The Lord of the Rings" games. Hartmann acknowledged the difficulty of this transition, emphasizing the careful deliberation behind this decision.
 Amazon's Stock Performance and Layoffs
Following this announcement, Amazon's shares experienced a slight downturn, closing down less than 1% on Monday. These changes at Amazon Games come amidst a broader shift in the company under CEO Andy Jassy's leadership, who has been implementing cost-reduction strategies across the board in response to economic pressures such as high interest rates and inflation.
Amazon's Broader Cost-Cutting Measures
Amazon has been undergoing the most substantial layoffs in its history, with 27,000 jobs cut since the previous fall. The company also instituted a freeze on corporate hiring. As Jassy seeks to streamline expenses across various units, these measures appear to be bearing fruit. Amazon reported a significant increase in net income in its third-quarter earnings, suggesting that the cost-cutting strategies effectively improve the company's financial health.
Hartmann's memo outlines a renewed focus on delivering high-quality games to players. This strategic shift in Amazon Games reflects the company's overall approach to optimizing its resources and investments. By concentrating on developing its own game titles, Amazon Games is aligning with the broader objectives of efficiency and innovation within the organization.