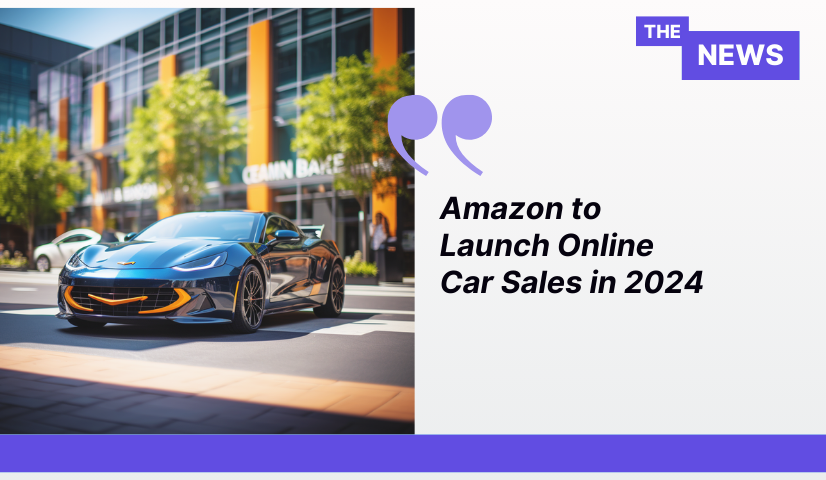 Key Takeaways

Amazon announces plans to sell cars online, starting with Hyundai in 2024.
The move affects shares of traditional car dealers, signaling a market shift.
Amazon's Foray into Online Car Sales
Amazon is set to revolutionize the auto retail industry by allowing the sale of cars through its website, beginning with a partnership with South Korean automaker Hyundai in 2024. This initiative marks a significant expansion of Amazon's involvement in the car-buying sector, evolving from offering digital showrooms and car products to facilitating direct vehicle purchases.
Starting in 2024, Amazon will enable consumers to purchase new cars online. Customers can search for vehicles in their area, select their preferred model, and complete the purchase using their chosen payment and financing method. This new feature aims to enhance the visibility of dealer inventory and offer convenience to customers, with the option to pick up the vehicle or have it delivered by the local dealership.
The announcement of Amazon's entry into online car sales impacted shares of existing car dealers like Carmax, Carvana, Lithia Motors, and AutoNation, which all saw a decline of 5% to 6% on Thursday. This response reflects the potential market disruption that Amazon's new venture could cause in the automotive sales industry.
Amazon and Hyundai's Partnership
Amazon CEO Andy Jassy emphasized the potential for this partnership with Hyundai to transform the ease of buying vehicles online. Hyundai's collaboration with Amazon also includes integrating Amazon's Alexa voice assistant into its cars starting in 2025, further blending technology and automotive experiences.
Amazon's introduction of online car sales maintains the traditional dealership model, with dealers being the final sellers. This approach navigates the complex and legally protected relationships between automakers like Hyundai and their franchised dealers. Many states have laws that make it challenging or illegal to bypass these dealerships for new vehicle sales.
Direct Online Sales by EV Startups
Electric vehicle companies like Tesla and Rivian have developed strategies to sell vehicles directly to consumers online, often circumventing state restrictions. These methods include initiating sales in states without such prohibitions and legally challenging restrictive laws, as seen in Michigan.
The legal landscape is more accommodating for used vehicle sales, allowing companies like Carvana to sell preowned cars and trucks directly to consumers online. This legal flexibility has led to a more dynamic online used car sales market than new vehicles.