Key Points

Apple reached a new all-time high on Wednesday, driven by three key factors: a technical breakthrough, the excitement surrounding Apple's market value surpassing $3 trillion, and, perhaps most significantly, Mizuho Securities' upward revision of iPhone production expectations.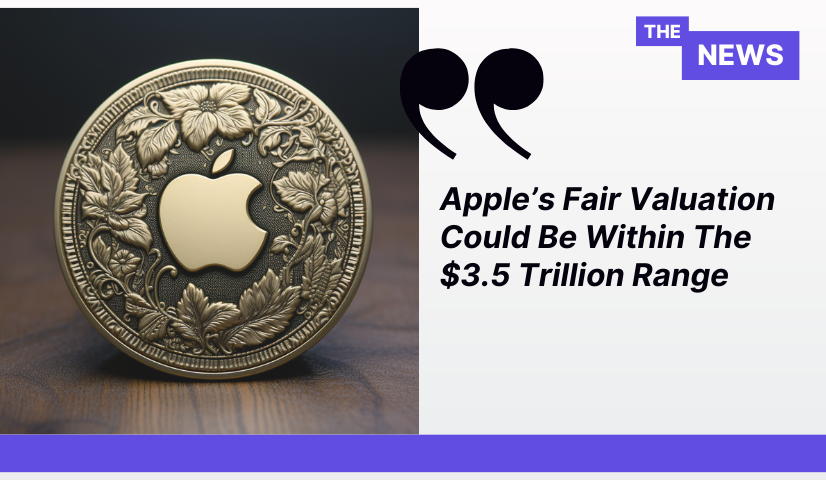 Upward Revision Boosts iPhone Production Expectations
In its latest analysis report, Mizuho Securities raised its iPhone production forecast by 10 million units. Analysts increased the production estimate for 2023 from 217 million units to 227 million units, citing robust sales performance of older models and the upcoming production launch of the new iPhone 15 series, concentrated in the October to December quarter.
Technical Indicators Signal Positive Momentum
From a technical standpoint, analysts at Fairlead Strategies noted last week that Apple was poised to break through the final resistance level around $183, potentially establishing a long-term bullish trend. They also projected that Apple's stock price could reach $254 by the end of 2024. The upward trend appears strong, with no signs of reversal. Additionally, they mentioned that if the stock price experiences a temporary decline, initial support can be found around the 20-day moving average.
Implications of Reaching $3 Trillion Valuation
Regarding the $3 trillion valuation milestone (currently at $2.986 trillion), analysts at Wedbush emphasized that if Apple's stock price reaches $190.73, Apple could become the first company to achieve a market value of $3 trillion.
Overcoming Obstacles and Resilience

Despite challenges in the Chinese supply chain and macroeconomic softness over the past year and a half, Apple has successfully overcome these obstacles and is now on the verge of reaching the $3 trillion milestone.
Potential for Significant Growth
Wedbush believes that Apple's growth story remains intact and expects significant growth in the next 12 to 18 months, as a substantial portion of Apple's customer base has not upgraded their iPhones in the past four years, making them likely candidates for the latest iPhone upgrades.
Projecting Future Valuation
The analysts further stated, "Apple's fair valuation could be within the $3.5 trillion range, and in a bull-case scenario, the valuation could reach $4 trillion by fiscal year 2025."
The upgraded iPhone production expectations, coupled with the anticipation of sustained growth and the attainment of market value milestones, have driven Apple's stock to new heights. The strong sales performance of older models and the forthcoming release of the iPhone 15 series have instilled optimism among investors and analysts alike. As Apple continues to foster innovation and maintain customer loyalty, the company is well-positioned to capitalize on future opportunities in the ever-evolving tech landscape.