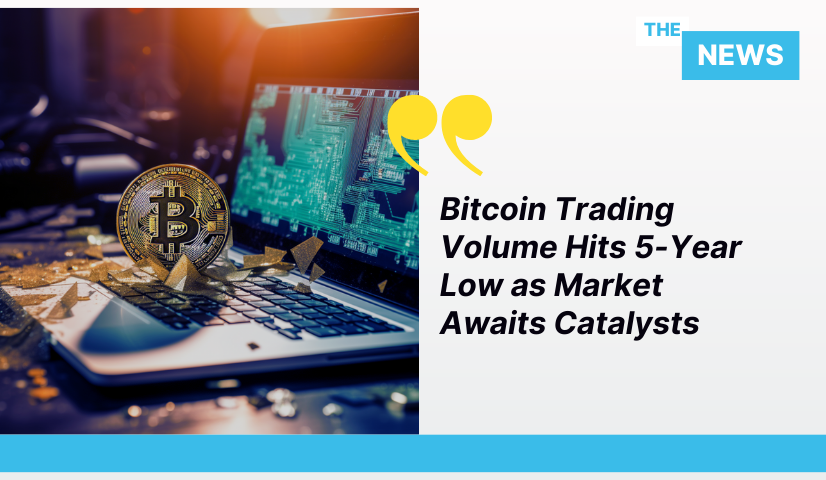 Key Takeaways

Bitcoin trading volume plummets to levels not seen since 2018.

Despite a 57% year-to-date price increase, trading remains subdued.

Technical indicators suggest both bearish and bullish possibilities.
Bitcoin's Trading Volume Slumps Amidst Market Quietude
Bitcoin's trading volume has descended to its lowest levels in nearly five years, reflecting the ongoing market inactivity. Investors are holding back, waiting for significant reasons to reenter the market as uncertainty lingers.
Supertrend Indicator Signals Potential Correction
Recent analysis using the Supertrend indicator indicates a sell signal for Bitcoin, possibly signaling a broader price correction. The indicator, while lagging, serves as a valuable tool for confirming trends and timing trading positions. A historical assessment of this indicator also showed past instances of accurate sell and buy signals.
Bitcoin's Critical Threshold and Bullish Reversal
Bitcoin's price dipped below the Supertrend line on August 17, following a derivatives market flush-out that resulted in a rapid liquidity withdrawal. 
According to the analysis, for a bullish reversal, Bitcoin needs to surpass the $29,500 mark. Failure to do so could lead to further losses. Key technical indicators hint at both bearish and bullish scenarios, indicating a market at a crossroads.
Despite the bearish indicators, Bitcoin's Relative Strength Index and Money Flow Index suggest oversold conditions, potentially leading to upward price corrections. However, improved market sentiment is essential for any sustained recovery.