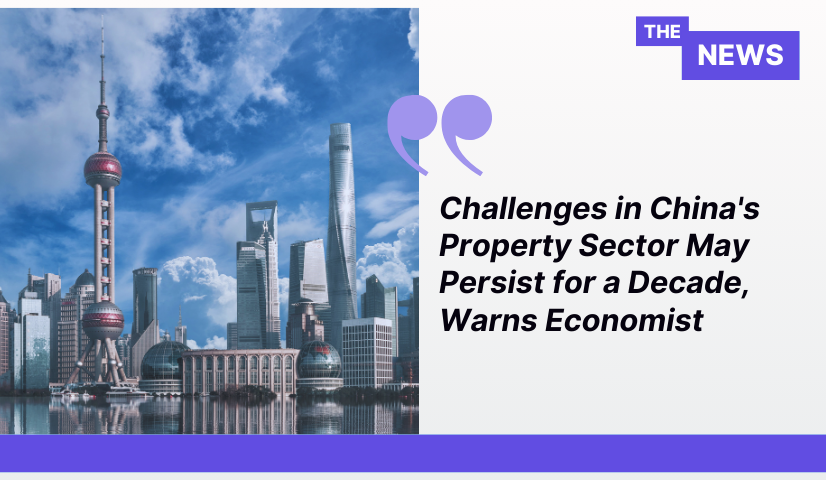 Key Takeaways
Grow Investment's chief economist, Hao Hong, suggests that resolving issues in China's property sector could be a decade-long endeavor due to oversupply and a slowdown in urbanization.
China's property market faces challenges, including faltering consumer confidence, debt problems of giants like Evergrande and Country Garden, and a surplus of unoccupied apartments.
Prolonged Recovery for China's Property Sector
Chief economist Hao Hong of Grow Investment suggests that revitalizing China's property sector may require a significant and lengthy effort, potentially spanning a decade. Oversupply of housing and a slowdown in China's urbanization process are contributing factors.
China's property market has been plagued by declining consumer confidence, exacerbated by the financial troubles of major players like Evergrande and Country Garden. Evergrande, which faced a liquidity crisis in 2021, recently announced a delay in its debt restructuring meeting.
Oversupply and More Challenges Ahead
Hong highlights that China's property market faces a significant oversupply issue, with 18 trillion yuan ($2.46 trillion) worth of property sold just two years ago. New home prices in China dipped by 0.3% month-on-month in August, further extending the real estate slump.
Recent comments by former Chinese official He Keng raised concerns about China's ability to fill unoccupied apartments, suggesting that the oversupply problem could persist. Hong emphasizes the need for China's economy to diversify and reduce its reliance on the property sector for growth to ensure a healthier economic future.