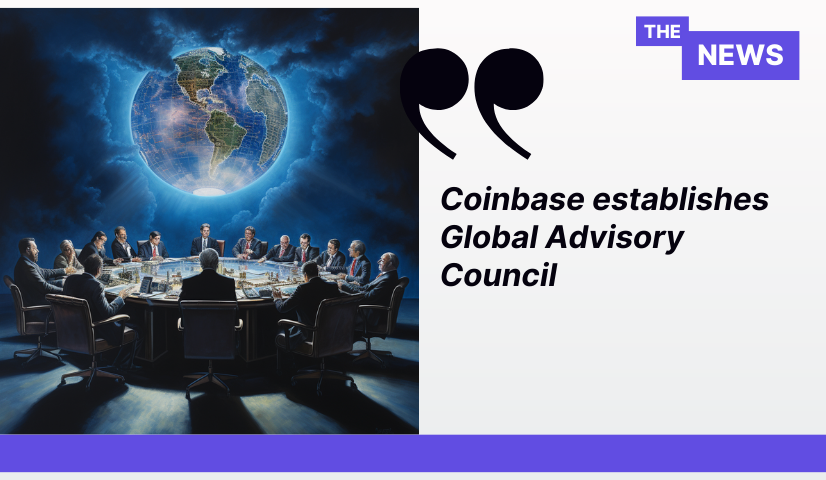 Coinbase is launching a Global Advisory Council to help navigate the complex and evolving landscape of the crypto industry, and strengthen relationships with strategic stakeholders around the world. The first members of the Council will be former US Senator Patrick Toomey, former Congressman Tim Ryan, Chris Lehane (Chief Strategy Officer, Haun Ventures), former Congressman Sean Patrick Maloney, and John Anzalone (founder of Impact Research Polling).
We're excited to announce the formation of Coinbase's new Global Advisory Council, which brings together top leaders to provide invaluable insights and strategic expertise to the Coinbase leadership team. The creation of the Advisory Council is a significant step for Coinbase as we navigate an increasingly complex and evolving landscape in the US and internationally.
The Advisory Council will strengthen our efforts with stakeholders across the community as we seek to responsibly deploy crypto to help make the financial system more open, accessible, and fair, and make the case to stakeholders around the world that crypto and blockchain will usher in a new era of the internet based on decentralized protocols.
The Coinbase Advisory Council will consist of:
Former Congressman Tim Ryan (D-OH) who served as a representative for 20 years.
Chris Lehane is the Chief Strategy Officer at Haun Ventures, a venture capital firm led by Katie Haun that specializes in crypto.
Former Congressman Sean Patrick Maloney (D-NY) who served in the United States House of Representatives for a decade.
John Anzalone, founder of Impact Research Polling and one of the nation's top pollsters and messaging strategists.
The Coinbase Advisory Council will also work alongside members of the Coinbase Asset Management Academic and Regulatory Advisory Council (formerly of One River Digital Asset Management) which includes:
Jay Clayton, Former SEC Chair
Courtney Elwood, Former CIA General Counsel
Kevin Hassett, Distinguished Visiting Fellow, the Hoover Institution, Stanford University
Jon Orszag, Senior Managing Director and member of the Executive Committee of Compass Lexecon
At Coinbase, we're working to update financial systems and rules that were designed over 100 years ago before computers even existed. We chose to build in America because we want to be part of the solution and believe America would be best served by embracing the potential of crypto and blockchain technology. Our new Advisory Council will play a key role in helping us work with regulators to achieve that goal, but this is just the start. We plan to expand the board this year with a bipartisan group of leaders with deep regulatory expertise. We're honored to have such distinguished leaders join our team and look forward to working together to shape the future of finance.