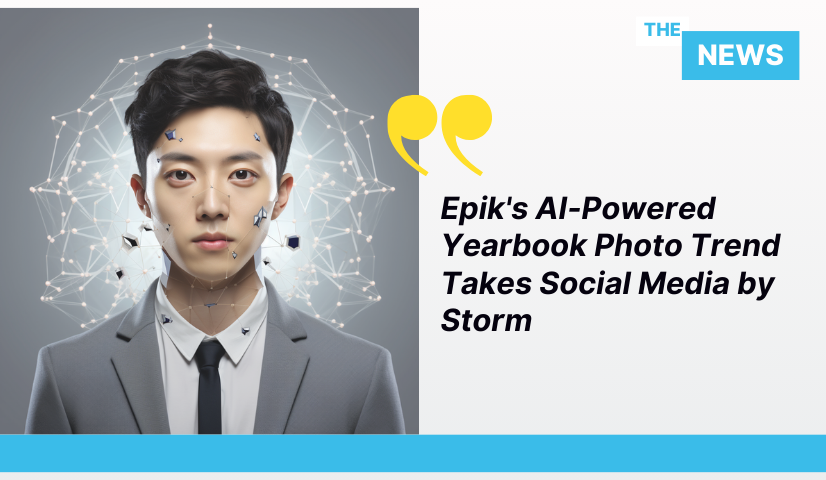 Key Takeaways
Epik, a free photo editing app, has gained popularity for its AI-powered '90s-style yearbook photo edits.
Users can choose between two paid tiers to generate their own yearbook photos, with prices ranging from $3.99 to $9.99.
The Nostalgic Trend of AI-Powered Yearbook Photos
In the era of social media trends, nostalgia has once again taken center stage. The latest sensation sweeping through Instagram and TikTok feeds is the creation of school yearbook photos with a '90s flair, thanks to the Epik photo editing app. This viral trend has catapulted Epik to the top of the charts on the App Store, making it the most sought-after free app for those looking to relive their school days with a nostalgic twist.
Creating Your AI-Generated Yearbook Photos
If you're eager to join the wave of nostalgia and create your own AI-powered yearbook photos, the process is relatively straightforward. Upon opening the Epik app, you'll find an option labeled "AI Yearbook." However, the app provides a disclaimer stating that "AI results may not always be satisfactory," as the accuracy of the generated photos can vary.
The next step involves selecting one of the two paid tiers, each with different processing times. The standard tier, priced at $5.99 (though it may be on sale at times), promises to deliver your photos within 24 hours. For those seeking a quicker turnaround, the express tier, priced at $9.99 (or possibly $5.99 during promotions), ensures your yearbook pictures are ready within two hours.
Exploring the Yearbook Photos
Once you've made your choice and paid the applicable fee, Epik's AI gets to work. It generates a collection of 60 yearbook-style photos based on 8-12 images you provide. These photos are categorized into various sections, reminiscent of traditional yearbook superlatives, such as "best dressed" and "most athletic."
It's important to note that Epik has specific guidelines, including a prohibition on uploading photos of children. Additionally, any images uploaded for the yearbook edit are deleted from the app's servers after the process is complete.
The Popularity and Growing Pains
The surge in popularity of Epik's AI-powered yearbook photo trend has led to increased demand, resulting in some users experiencing delayed wait times to access the service. The app attributes these delays to a "rapid increase in users." As a result, some users may be prompted to try again later, with wait times varying.
In a world where nostalgia often reignites trends and captures the imagination of social media users, Epik's AI-powered yearbook photos offer a unique way to reminisce about the past while embracing the technology of the present.