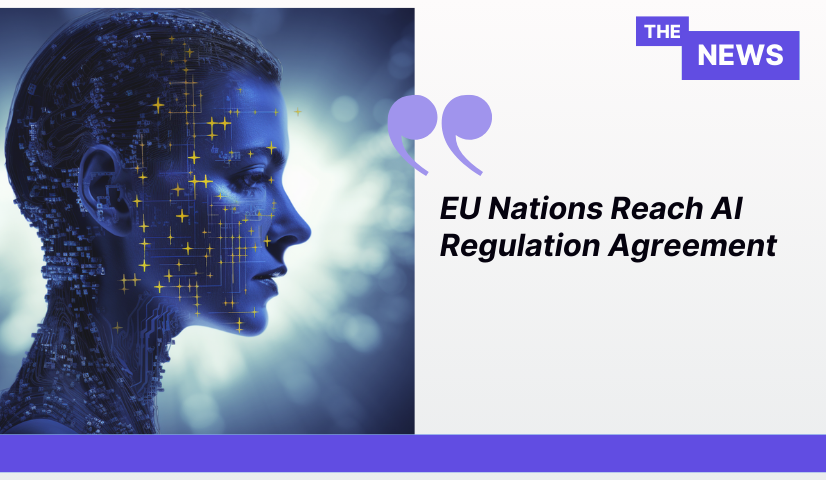 Key Takeaways

Germany, France, and Italy agree on AI regulation, influencing EU discussions.
The agreement aims for uniform AI rules, avoiding bias towards larger providers.
Consensus on AI Regulation in the EU
Germany, France, and Italy have reached a consensus on future artificial intelligence (AI) regulation, as revealed in a joint paper. This agreement is expected to significantly influence ongoing negotiations at the European level, shaping the European Union's stance in this emerging field.
The agreement advocates for binding voluntary commitments for both large and small AI providers within the EU. This stance aligns with the European Commission, Parliament, and Council's ongoing deliberations on positioning the bloc in the realm of AI.
European Parliament's "AI Act" and Concerns Over Competitive Advantage
In June, the European Parliament proposed the "AI Act" to mitigate safety risks from AI applications and prevent discriminatory effects while fostering the technology's innovative potential in Europe. The Act initially focused on binding codes of conduct primarily for major, mostly U.S.-based, AI providers.
The three EU governments have expressed concerns that privileging smaller European AI providers could lead to a competitive imbalance. They fear this could diminish trust in these providers, potentially reducing their customer base. The governments advocate for uniform rules of conduct and transparency to be binding for all providers.
Potential Sanctions and Monitoring
While initially proposing no sanctions, the agreement suggests that a sanctions system could be established if violations are identified over time. A designated European authority would oversee future compliance monitoring.
The German Economy Ministry, along with the Ministry of Digital Affairs, emphasizes that regulation should focus on AI applications rather than the AI models themselves, especially those not yet in use or launched in the market. This approach seeks to regulate the practical application of AI without stifling its development.
Upcoming Discussions and Summits
A digital summit hosted by the German government in Jena will address AI, among other topics, with representatives from politics, business, and science. Additionally, AI will be a crucial topic during Wednesday's talks between the German and Italian governments in Berlin.