Key Points
The EU-US Trade and Technology Council (TTC) has taken a significant step in promoting transatlantic cooperation in the field of artificial intelligence (AI). During the fourth TTC ministerial meeting, held on May 31, 2023, generative AI systems, such as ChatGPT, were explicitly included within the scope of the Joint Roadmap on trustworthy AI evaluation, measurement tools, and risk management.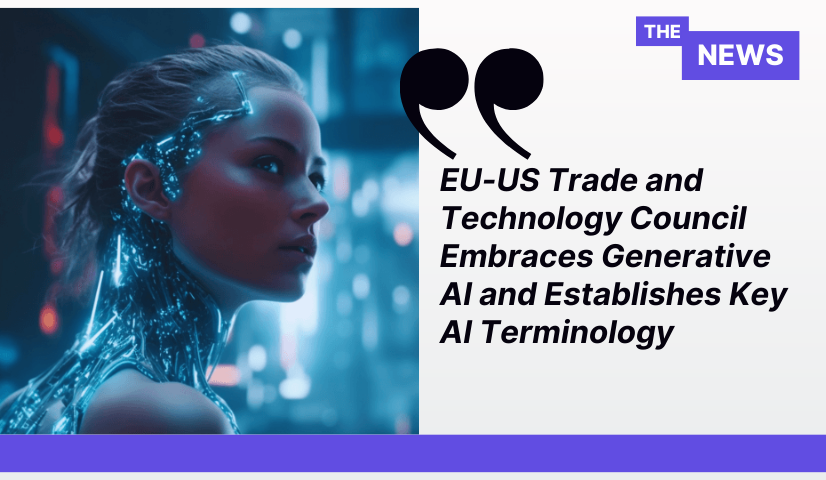 TTC's Vision for AI Initiatives
Shaping the Future of Trade and CollaborationThe TTC serves as a platform for policymakers and stakeholders from the EU and the US to shape the future of trade and digital collaboration, including AI initiatives. The TTC joint roadmap, announced in December 2022, aims to establish shared terminologies, taxonomies, and guidelines for the development of trustworthy AI systems and risk management approaches in both jurisdictions.
Expert Groups and Key AI Terminology in TTC's Roadmap
Driving Progress
To implement the TTC joint roadmap, three expert groups were launched, focusing on AI terminology and taxonomy, standards and tools for trustworthy AI, and monitoring and measuring AI risks. As a result of the ministerial meeting, a list of 65 key AI terms was issued, along with their shared EU-US definitions and interpretations. This draft will be shared with AI experts and stakeholders for feedback and contributions.
Balancing Contextual Differences
Promoting Cooperation through AI Terminology
The EU and the US recognize the pivotal role of AI terminology in promoting cooperation and understanding between the two regions. However, they acknowledge the importance of respecting their individual regulatory, social, and cultural contexts, which may lead to different definitions in certain instances.
TTC's Focus on AI Standardization
Mapping Standards and Preparing for Regulation
The TTC meeting also highlighted the mapping of EU and US involvement in standardization activities, aiming to identify AI-related standards of mutual interest. Furthermore, the EU is preparing to adopt the draft Artificial Intelligence Act (AIA) as a binding rulebook for AI usage within the EU.
Generative AI and Key Terminology in the Spotlight
Fostering Trustworthy AI Collaboration
Overall, the TTC's focus on generative AI and the establishment of key AI terminology demonstrates the commitment of the EU and the US to foster collaboration in trustworthy AI and risk management, while recognizing the need for contextual differences.