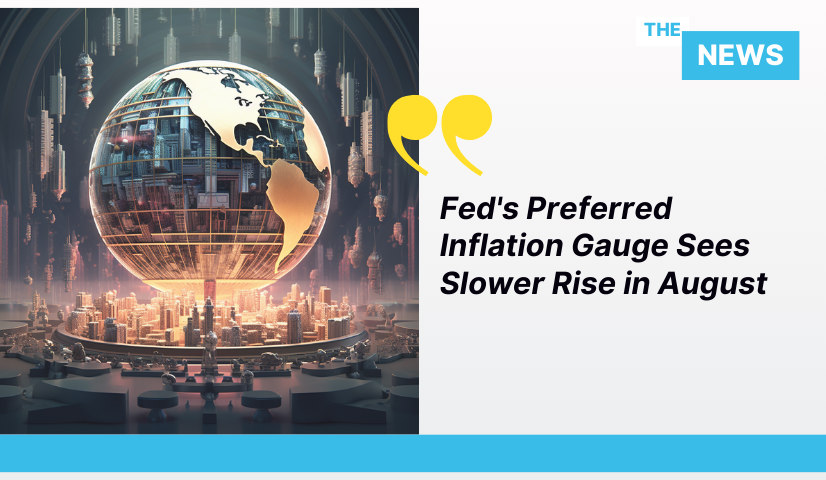 Key Takeaways
The personal consumption expenditures price index, excluding food and energy, inched up by 0.1% in August, below the expected 0.2% gain. On an annual basis, core PCE registered a 3.9% increase, matching forecasts.
Consumer spending rose by 0.4% in current-dollar terms but was down significantly from July's 0.9% increase. Adjusted for inflation, spending saw a mere 0.1% uptick following a 0.6% rise in July.
Fed's Inflation Gauge Shows Modest Gain
The latest data from the Commerce Department reveals that the Federal Reserve's preferred measure of inflation, the personal consumption expenditures (PCE) price index, experienced a less-than-expected increase of 0.1% in August. This figure came in below the 0.2% gain anticipated by economists surveyed by Dow Jones. Moreover, the annual increase in core PCE, which excludes volatile food and energy prices, matched forecasts at 3.9%.
August's 0.1% rise in core PCE marks the smallest monthly increase since November 2020. The subdued inflationary pressures coincide with a slowdown in consumer spending. On a current-dollar basis, consumer spending increased by 0.4%, a significant drop from the 0.9% growth seen in July. When adjusted for inflation, spending saw only a marginal 0.1% increase following a 0.6% surge the previous month.
Energy Costs Drive Inflation
The rise in inflation for August was primarily driven by surging energy costs, which escalated by 6.1%. Food prices also experienced a modest increase of 0.2%. However, on an annual basis, energy prices remained down by 3.6%, while food prices increased by 3.1%.
The Federal Reserve has consistently aimed for a 2% inflation rate, which it views as conducive to a healthy economic growth rate. The core PCE had last reached this level in February 2021. To counter rising inflation, the Fed has implemented a series of interest rate hikes since March 2022, resulting in a cumulative increase of 5.25 percentage points. Although the Fed decided to hold off on further rate hikes during its September meeting, it indicated the likelihood of one more quarter-point increase by year-end.
Since that meeting, several Fed officials have conveyed their expectation that interest rates will remain elevated for an extended period. However, market-based probabilities for future rate hikes have decreased following the latest PCE report.
Traders now assign only a 15% probability of a rate increase in November, down from 27.5% a week ago, according to the CME Group's tracker of fed funds futures market pricing. The odds of a December rate increase have also fallen to approximately 31%, compared to over 42% a week ago.
Inflation Concerns Linger
Despite the positive direction of the PCE report, experts remain cautious about declaring victory over inflation. Quincy Krosby, Chief Global Strategist at LPL Financial, notes that while the Fed may find the report encouraging, declaring the battle against inflation won would be premature. Inflation remains a key concern as the central bank continues to closely monitor economic indicators and assess its next moves in the fight against rising prices.