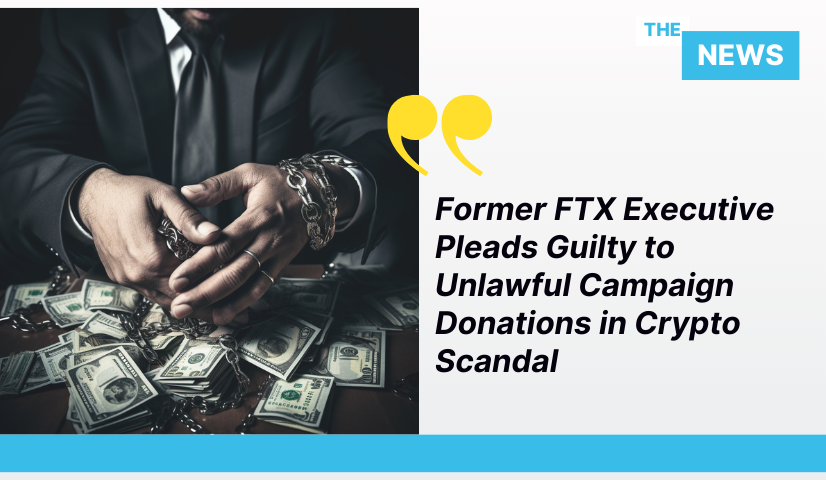 Key Takeaways

Ryan Salame, former co-CEO of FTX's Bahamian subsidiary, has pleaded guilty to charges related to illegal campaign donations.
Salame, along with FTX founder Sam Bankman-Fried and others, used FTX customer funds for political contributions supporting cryptocurrency-friendly causes.
Cryptocurrency Scandal Unfolds
In a significant development, Ryan Salame, the former co-CEO of FTX's Bahamian subsidiary and a prominent figure within the cryptocurrency exchange, has pleaded guilty to charges involving unlawful campaign donations. The donations were orchestrated to support causes favored by Sam Bankman-Fried, the founder of the now-bankrupt cryptocurrency exchange FTX.
Prosecutors detailed that Salame, along with Bankman-Fried and former FTX engineering chief Nishad Singh, utilized FTX customer funds to contribute to political candidates who advocated for legislation supportive of the cryptocurrency industry.
Salame's guilty plea marks the fourth instance of a former executive from Bankman-Fried's ventures admitting to wrongdoing. Notably, Bankman-Fried himself is slated to face trial on October 3 on charges related to allegedly diverting billions of dollars in FTX customer funds to cover losses at Alameda Research, his hedge fund.
Salame's Legal Concessions
Ryan Salame, aged 30, entered his guilty plea during a court hearing presided over by U.S. District Judge Lewis Kaplan in Manhattan. His admission encompasses one count of conspiracy to make illicit political contributions and another count of conspiracy to operate an unlicensed money transmitting business.
Notably, there is no indication at this point that Salame is cooperating with the prosecution or will serve as a witness against Bankman-Fried. Previous guilty pleas came from former Alameda CEO Caroline Ellison, former FTX technology chief Gary Wang, and former FTX engineering chief Nishad Singh, who are all expected to testify in the case.
In response to these developments, Jason Linder, Salame's attorney from the law firm Mayer Brown, stated, "Ryan looks forward to putting this chapter behind him and moving forward with his life."
Political Contributions and Illicit Funds
Prosecutors revealed that Salame shared with a family member that Bankman-Fried's intention was to use political donations to "weed out" anti-crypto lawmakers, seeking to defeat them in elections. Salame also indicated that his boss would likely channel funds for contributions to Republican candidates through him.
During the 2022 election cycle, Salame directed over $24 million toward Republican candidates and related causes, making him one of the top donors for that year. He acknowledged in court that the funds he utilized were recorded as loans from Alameda, with no intention of repayment, despite being aware that such contributions were prohibited by campaign finance laws.
Forfeiture and Sentencing
As part of his plea agreement, Salame has consented to forfeit more than $1.5 billion, although prosecutors will accept his transfer of $6 million, two properties in Massachusetts, his stake in a company named East Rood Farm, and a 2021 Porsche to fulfill the judgment.
Additionally, Salame will be required to make a $5.6 million restitution payment to FTX as part of the ongoing bankruptcy proceedings. He was released on a $1 million bond and is scheduled for sentencing on March 6, 2024.
The unfolding scandal involving Salame, Bankman-Fried, and their associates underscores the legal and ethical challenges that continue to plague the cryptocurrency industry, necessitating robust oversight and adherence to regulatory standards.