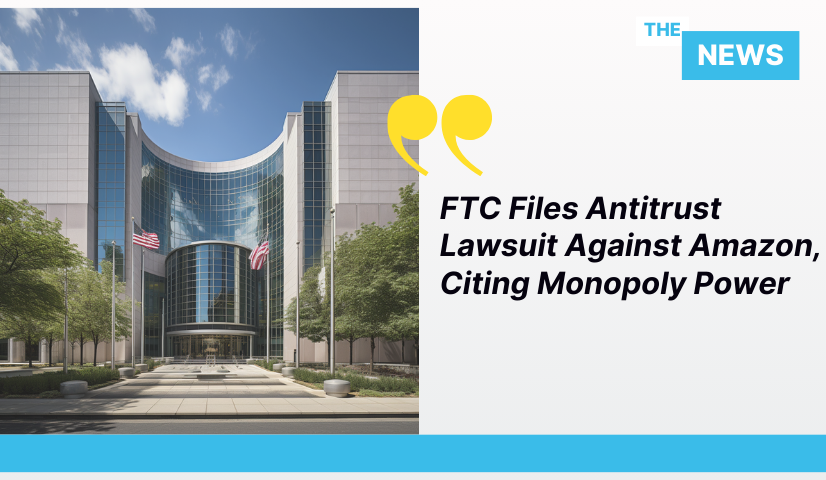 Key Takeaways
The Federal Trade Commission (FTC) and 17 states file an antitrust lawsuit against Amazon, alleging the company leveraged its "monopoly power" to raise prices and stifle competition.
The complaint cites Amazon's anti-discounting measures and the requirement for sellers to use its fulfillment services as tactics that harm consumers and rivals.
FTC and States Accuse Amazon of Monopoly Power
The Federal Trade Commission, joined by attorneys general from 17 states, has filed a significant antitrust lawsuit against Amazon. The complaint alleges that Amazon has exploited its "monopoly power" to inflate prices, harm consumer interests, and unfairly exclude competitors.
Amazon's Alleged Two-Prolonged Approach
The lawsuit presents a two-pronged strategy that Amazon employs to "unlawfully maintain" its monopoly. Firstly, Amazon uses anti-discounting measures to punish sellers and discourage other online retailers from offering more competitive prices. Secondly, Amazon obliges sellers to utilize its costly fulfillment services to attain the coveted Prime badge for their products, thus making it more expensive for businesses to operate on the platform.
According to the FTC and states, Amazon's practices compel sellers to pay high fulfillment and advertising fees, leaving them with no viable alternatives but to rely on Amazon for their operations. This approach has had a detrimental impact on the shopping experience by flooding search results with "pay-to-play ads," leading consumers to pricier and less relevant products.
"The upshot here is that Amazon is a monopolist and it's exploiting its monopolies in ways that leave shoppers and sellers paying more for worse service," Lina Khan, FTC Chair, said at the briefing. "In a competitive world, a monopoly hiking prices and degrading service would create an opening for rivals and potential rivals to come in, draw business, grow, and compete, but Amazon's unlawful monopolistic strategy has closed off that possibility, and the public is paying directly as a result."
Amazon's Response and Potential Remedies
Amazon's General Counsel, David Zapolsky, strongly refutes the allegations, asserting that the company's practices have promoted better outcomes for consumers.
"The practices the FTC is challenging have helped to spur competition and innovation across the retail industry, and have produced greater selection, lower prices, and faster delivery speeds for Amazon customers and greater opportunity for the many businesses that sell in Amazon's store," Zapolsky said. "If the FTC gets its way, the result would be fewer products to choose from, higher prices, slower deliveries for consumers, and reduced options for small businesses—the opposite of what antitrust law is designed to do."
The FTC's complaint does not outline specific remedies but primarily seeks to hold Amazon accountable for its actions. Any potential remedies, including breakups or divestitures, would be determined after establishing liability through the legal process.
The FTC's lawsuit marks a significant development in the ongoing scrutiny of Amazon's business practices and its impact on competition, consumers, and third-party sellers.