Key Points

Hong Kong, a prominent global financial center, has unveiled new regulations allowing retail investors to trade cryptocurrencies.

The move is part of the city's efforts to position itself as a cutting-edge hub for digital assets while maintaining investor protection.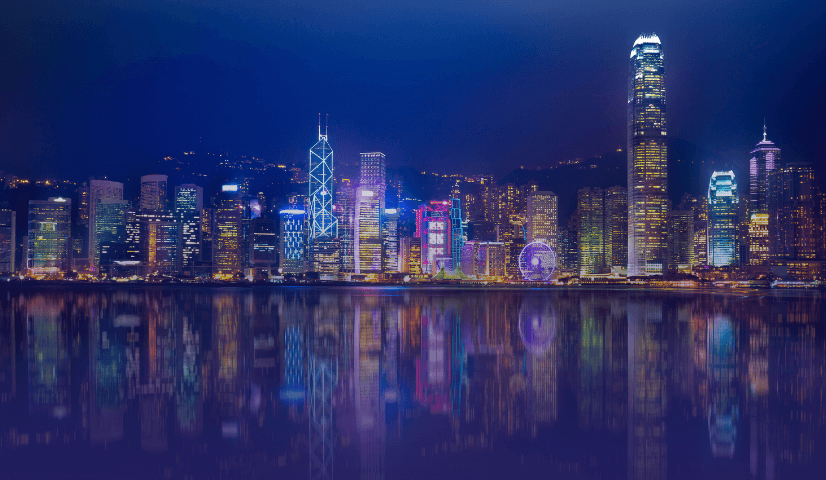 Hong Kong Securities and Futures Commission's Retail Participation Plan
The Securities and Futures Commission (SFC) of Hong Kong recently concluded a consultation on retail participation in the crypto market. The SFC affirmed its decision to enable individual investors to buy and sell major cryptocurrencies like Bitcoin and Ether, starting June 1. This development coincides with the launch of a new licensing regime for virtual-asset platforms.
Balancing Crypto Firm Attraction and Investor Safeguards: Hong Kong's framework is designed to attract crypto companies while prioritizing investor protection. Licensed platforms will be required to adhere to a comprehensive set of investor protection measures, encompassing onboarding procedures, governance, disclosure, token due diligence, and admission processes. Retail investors will have the opportunity to trade larger cryptocurrencies on exchanges regulated by the SFC. To ensure safety, safeguards such as knowledge tests, appropriate risk profiling, and reasonable exposure limits will be implemented.
Indexes and ETFs as Indicators of Legitimacy
In a bid to establish credibility for listed cryptocurrencies, Hong Kong's regulatory approach mandates that the coins should be included in at least two acceptable and investible indexes. These indexes must be provided by independent organizations, with one having experience in the traditional financial sector. Additionally, the city has already approved exchange-traded funds (ETFs) investing in Bitcoin and Ether futures offered by CME Group Inc., leading to a flurry of product launches.
Hong Kong's Crypto Journey: From Early Hub to Skepticism and Back
Hong Kong's foray into the crypto industry is a full-circle journey. It served as a digital-asset hub during the industry's early years but subsequently adopted a more skeptical stance. The city's allure as a conduit for mainland Chinese capital diminished due to China's ban on cryptocurrencies in 2021. However, Hong Kong now aims to regain its standing as a prominent player in the digital-asset space.
Global Regulatory Landscape
Regulators worldwide are grappling with the challenges posed by the crypto industry.
Hong Kong and Dubai are actively seeking to attract crypto-related investments.
Singapore, are planning restrictions on retail investor participation.
South Korea is on the verge of passing its first standalone crypto legislation after a series of scandals
The United States has taken a stricter stance, cracking down on the sector.
Recent Regulatory Tensions in Malaysia and the Philippines
Malaysia reprimanded Huobi Global, a prominent crypto platform, for allegedly operating illegally and ordered it to cease activities in the country. Huobi Global, however, stated that it had not been active in Malaysia since 2022.
In the Philippines, allegations were made against a non-US derivatives trading venue established by Gemini Trust Co., claiming that it lacks the necessary permits. Gemini Trust Co. declined to comment on the issue.
Uncertainties and Outlook for Hong Kong's Crypto Pivot
Despite Hong Kong's embrace of cryptocurrencies, questions persist regarding the industry's recovery from the $1.5 trillion crash experienced in the previous year. Key players such as Huobi Global, OKX, and Amber Group have expressed their intention to apply for licenses under the new regulatory regime.
Hong Kong Monetary Authority Chief Executive Eddie Yue has emphasized the expectation of stringent regulations for companies operating in the crypto ecosystem. While the new regulations bring excitement, they also indicate that light-touch regulation is unlikely.
Hong Kong's decision to allow retail investors to participate in cryptocurrency trading demonstrates its commitment to becoming a leading digital-asset hub. By implementing comprehensive investor protection measures, the city aims to strike a balance between attracting crypto firms and safeguarding investors' interests. As regulators globally grapple with the challenges posed by the crypto industry, Hong Kong's move highlights its ambition to restore its status as a cutting-edge financial center. However, the industry's recovery and the successful implementation of the new regulatory framework remain to be seen in the coming months.