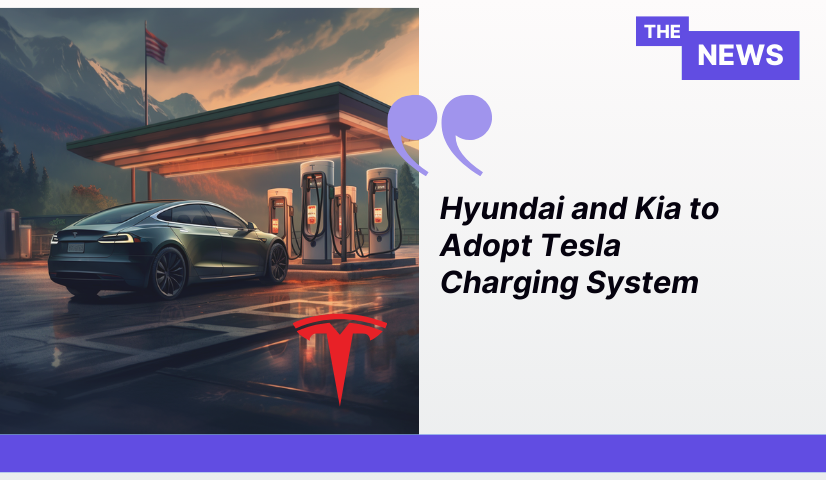 Key Takeaways
Hyundai and Kia will integrate Tesla's NACS into their electric vehicles from late 2024, facilitating access to Tesla Superchargers across North America.
Current Hyundai and Kia EV owners will be able to use Tesla Superchargers with adapters by Q1 2025.
Hyundai and Kia Join the Tesla Charging Network
Hyundai Motor and Kia have announced their plans to adopt Tesla's electric vehicle charging system, the North American Charging Standard (NACS), starting in the fourth quarter of 2024 in the United States. This move comes as part of a broader effort by various automakers to standardize charging infrastructure and provide convenience to electric vehicle (EV) owners.
Streamlining Charging with NACS
By integrating Tesla's NACS technology into their upcoming electric vehicle models, Hyundai and Kia aim to simplify the charging experience for their customers. This collaboration will enable Hyundai and Kia EV owners to utilize more than 12,000 Tesla Superchargers spread across the United States, Canada, and Mexico. The move aligns with the broader goal of creating a seamless charging network that caters to the growing EV market.
Jose Muñoz, the President and Global COO of Hyundai, expressed enthusiasm about the partnership, saying, "Our collaboration with Tesla marks another milestone in our commitment to delivering exceptional EV experiences to our customers. This new alliance will provide Hyundai EV owners confidence in their ability to conveniently charge their vehicles and complements our joint venture company to create a new, high-powered charging network with at least 30,000 stations across North America."
A Unified Approach to Charging
Notably, the integration of NACS won't be limited to new EVs only. Owners of existing Hyundai and Kia electric vehicle models will have the opportunity to access Tesla Superchargers by using adapters, starting in the first quarter of 2025. This will offer added convenience to current EV owners who may wish to utilize Tesla's charging infrastructure.
Hyundai and Kia's decision to adopt Tesla's NACS follows a broader industry trend. Major automakers like Ford and General Motors have also embraced this unified charging standard, recognizing the benefits of providing EV owners with access to a wider network of charging stations. GM CEO Mary Barra has even mentioned the potential for substantial savings, up to $400 million, through the adoption of NACS technology.
The collaboration between Hyundai, Kia, and Tesla represents a significant step toward simplifying the charging process for electric vehicle owners. By integrating NACS into their upcoming models and offering adapters for current EV owners, Hyundai and Kia aim to enhance the accessibility and convenience of charging infrastructure across North America, contributing to the growth of the electric vehicle market.