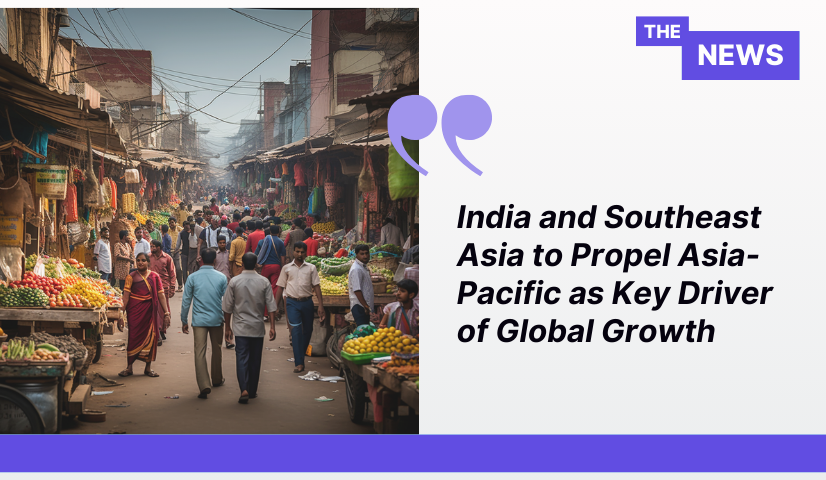 Key Takeaways

Asia-Pacific, driven by India and Southeast Asian nations, is poised to be the world's fastest-growing region over the next decade, bolstering global economic growth.
India, in particular, is experiencing a robust economic trajectory, with predictions of becoming the third-largest economy by 2030.
Asia-Pacific: A Global Growth Engine
The Asia-Pacific region, fueled by India and several Southeast Asian countries, is emerging as a crucial driver of global economic growth. Rajiv Biswas, Asia-Pacific Chief Economist at S&P Global Market Intelligence, highlighted the region's significance at the annual energy APPEC conference. He emphasized that Asia-Pacific is not only a key driver in the short term but also holds this status over the long run.
Bright Spots in Asia-Pacific
Biswas identified several bright spots within the Asia-Pacific region, including India, Indonesia, the Philippines, and Vietnam. These nations are expected to play pivotal roles in the global economic landscape. Notably, Vietnam recorded robust second-quarter GDP growth, Indonesia expanded its economy significantly, and India achieved a remarkable 7.8% growth rate in the June quarter, marking its fastest pace in a year.
India's Economic Momentum
India's economic momentum is particularly noteworthy, with Biswas describing it as "very robust." S&P Global forecasts that India will surpass Japan to become the world's third-largest economy by 2030. The country's GDP is expected to rise from $3.5 trillion in 2022 to an impressive $7.3 trillion by 2030.
Economists participating in the Reuters poll anticipate China's economic growth to further decelerate in the coming years. Growth is forecasted to slow to 4.5% in the next year and 4.3% in 2025. In the short term, the economy is expected to expand by 4.2% in the current quarter and 4.9% in the next. However, this growth trajectory is projected to decline to just 3.9% in the first quarter of 2024, indicating potential prolonged economic challenges.
Asia-Pacific's Growth Trajectory
S&P's projections indicate that Asia-Pacific's growth will strengthen, moving from 3.3% last year to 4.2% this year. Over the next decade, this region is anticipated to contribute approximately 55% of the total increase in global GDP.
Global Economic Landscape
While Asia-Pacific emerges as a growth powerhouse, the United States remains a crucial driver of the global economy, accounting for 15% of the world's growth in the coming decade. China, despite experiencing a weaker-than-expected recovery, will continue to play a pivotal role, contributing to around one-third of the total global growth increase during this period.
S&P Global envisions global economic growth at 2.5% for both this year and the next.