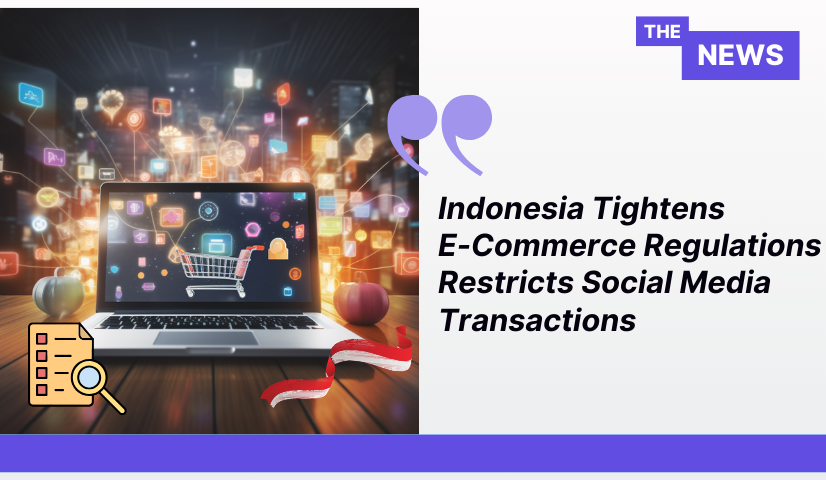 Key Takeaways
Indonesia's Ministry of Trade announces new regulations aimed at further controlling e-commerce activities, emphasizing that social media platforms cannot be used for transactions.
The government intends to prevent social media companies from functioning as e-commerce platforms to safeguard personal data and regulate overseas goods sales.
Indonesia's E-Commerce Regulation
Indonesia's Ministry of Trade has unveiled plans to tighten regulations surrounding e-commerce activities within the country. One of the key provisions restricts the use of social media platforms for transactions, allowing them only for promotional purposes. This means that users in Indonesia will no longer be able to conduct buying or selling activities on platforms like TikTok and Facebook.
Minister of Trade Zulkifli Hasan emphasized the need to separate social media and e-commerce to prevent data misuse and ensure algorithmic independence. This move aims to protect personal data from being exploited for business purposes. Additionally, the government plans to bar social media firms from functioning as e-commerce platforms to maintain data integrity.
Regulating Overseas Goods Sales
Indonesia also intends to regulate the sale of overseas goods, treating them on par with domestically available products. This decision comes as foreign goods have become more accessible in the country through social media platforms. President Joko Widodo voiced concerns over the impact of these platforms on local businesses and the economy.
Impact on TikTok's E-Commerce Ambitions
These new regulations are expected to have a significant impact on TikTok's e-commerce aspirations in Indonesia. As the country's second-largest market for TikTok with 113 million users, this move could disrupt the app's e-commerce expansion plans. TikTok had previously announced plans to invest billions in Indonesia and Southeast Asia.
Citi, a global investment bank, sees this regulatory shift as beneficial for traditional e-commerce players in Indonesia, particularly Shopee, the e-commerce arm of Sea Limited. The competitive intensity between TikTok and Shopee could see Shopee gaining an advantage during the transition.
Indonesia's move to tighten e-commerce regulations reflects its commitment to ensuring data privacy and fair competition in the digital marketplace, potentially reshaping the landscape for both domestic and international players in the country.