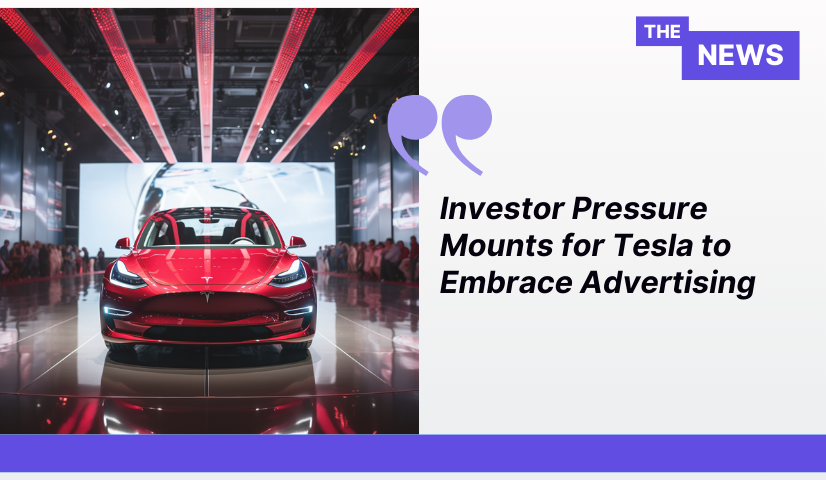 Key Takeaways
As Tesla grapples with slower sales and continuous price reductions, investors are urging the company to shift its stance on advertising.
Advocates argue that advertising could help highlight Tesla's unique features, including safety and environmental benefits, which may be overlooked with price cuts alone.
Is Advertising the Missing Piece for Tesla's Growth?
Gary Black, a prominent Tesla supporter and fund manager, has been making waves with a suggestion for the electric vehicle giant: it's time to advertise. While Tesla has been his top holding since he started his fund in 2021, Black has recently voiced concerns that the company's growth strategy, heavily reliant on price cuts, might not be the most effective approach.
This call for change in Tesla's marketing strategy is gaining momentum, particularly within the Tesla fan community on social media. An online poll revealed that a significant portion of respondents believes that Tesla should invest in advertising rather than further price reductions or added technology.
The push for advertising became a topic of discussion at Tesla's annual shareholder meeting. During the event, Elon Musk, Tesla's CEO, surprisingly expressed openness to the idea of advertising. Musk acknowledged that there are many compelling features of Teslas that go unnoticed by potential buyers, and he vowed to explore the possibility of advertising to address this issue.
However, despite this promise, it appears that Tesla has not embraced a full-scale advertising campaign. According to analyst Dan Ives of Wedbush, Tesla's advertising expenditure has been minimal, while price cuts continue to be the primary method to stimulate interest in their vehicles.
The Case for Advertising Over Price Cuts
Black's argument essentially suggests that the money spent on price reductions should be reallocated to advertising. The rationale is that while price cuts are a form of marketing expense, they may not effectively communicate Tesla's advantages to potential customers. This is especially pertinent because Tesla's market share in the EV industry has been dwindling despite these price reductions.
Advertising could serve to educate consumers about Tesla's features, such as safety enhancements and over-the-air software updates, which might not be evident with price cuts alone. The recent spate of price reductions has been projected to cost Tesla approximately $2 billion annually, a significant expense that Black believes could be partially reduced with a more focused advertising strategy.
The Challenges of Adapting to Traditional Marketing
As Tesla expands and faces increasing competition, especially from established automakers, it's confronting the need to adopt more traditional marketing practices. Other car manufacturers are seasoned marketers, and they invest heavily in promoting the performance, luxury, and environmental benefits of their electric vehicles.
However, Tesla, with its price-focused approach, is in a unique position. According to Allen Weiss, CEO of MarketingProfs, an effective Tesla ad campaign should highlight customer benefits, such as performance, luxury, and environmental consciousness. The challenge lies in adapting to the methods of traditional marketing while preserving Tesla's unique brand image.
While it may not need to spend as much on advertising as competitors like Ford and General Motors, a focused advertising campaign could accentuate Tesla's differentiating factors and maintain its luxury brand image, even as car prices decrease.
In conclusion, the pressure on Tesla to embrace advertising is growing. The debate centers on whether reallocating resources from price cuts to advertising could be a more effective strategy to boost growth and market share. Despite Elon Musk's previous openness to the idea, Tesla has yet to make a significant shift towards advertising, leaving the question of whether a change in strategy is on the horizon.