Key Points

Facing economic headwinds and low employee turnover rates, KPMG announced its second wave of layoffs on Monday, affecting nearly 5% of its U.S. workforce. The cuts will impact not only the consulting department but also tax and audit divisions.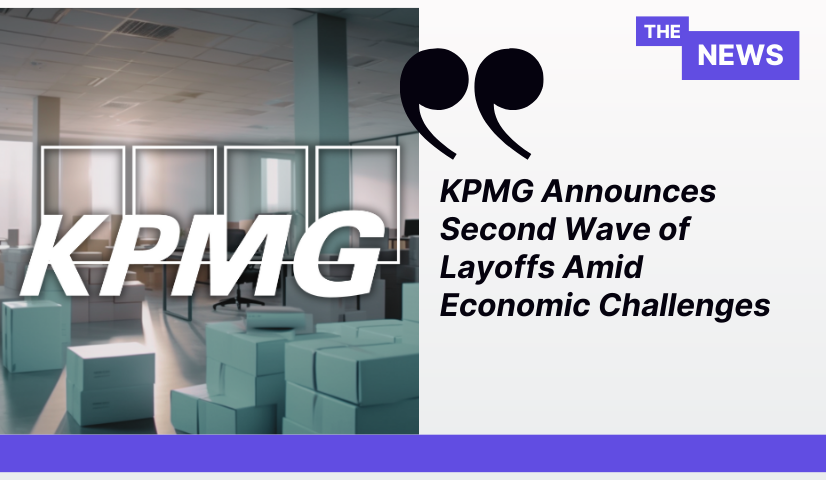 Extent of Workforce Reduction
KPMG, with over 39,000 employees in the United States as of the end of the previous fiscal year, will notify nearly 2,000 employees about the layoffs. This round of downsizing is a response to the imbalance between the company's workforce size and the resources needed to deliver services in the coming year.
Impact on Tax and Audit Departments
The layoffs will extend to the tax and audit departments, with affected employees receiving immediate notifications. Consultants and employees in other departments will receive notifications later in the summer.
KPMG, one of the "Big Four" global accounting firms alongside EY, Deloitte, and PwC, had previously announced its first wave of layoffs in the United States in February, affecting approximately 700 consulting personnel. This move made KPMG the first among the Big Four to initiate layoffs in the U.S., with the other three firms also downsizing their consulting workforce in recent months due to a slowdown in business demand.
Financial Performance and Revenue
KPMG's U.S. branch reported a 14% increase in annual revenue for the previous fiscal year, reaching $11.4 billion. Despite this growth, economic challenges and the need to align resources with market conditions have prompted the firm to implement cost-cutting measures.
KPMG's decision to proceed with a second wave of layoffs reflects the current economic challenges and the need to optimize its workforce. As the accounting industry navigates changing business demands, KPMG, along with other global accounting firms, is taking steps to align its operations and resources with the evolving market landscape.