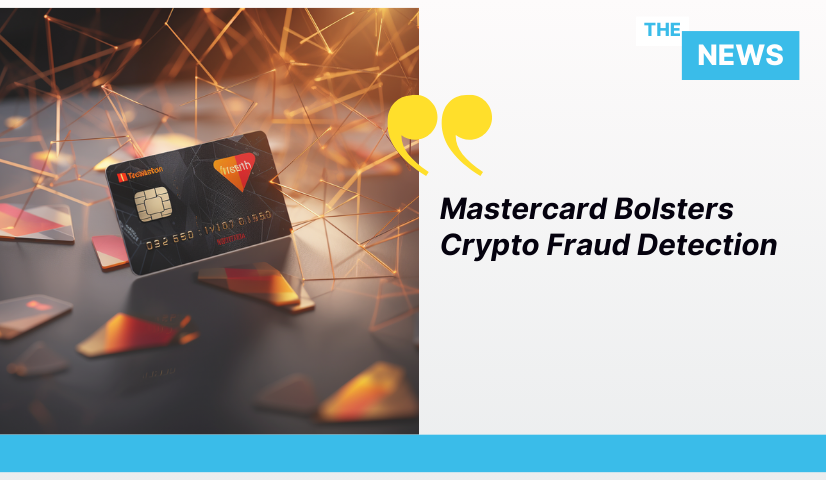 Key Takeaways

Mastercard partners with Feedzai for advanced crypto fraud detection.
The move aims to legitimize cryptocurrency as a mainstream financial asset.
Mastercard's Anti-Fraud Initiative in Crypto
Mastercard is intensifying its efforts to detect and prevent fraud through cryptocurrency exchanges. In an exclusive report to CNBC, the company announced its partnership with Feedzai, a regulatory technology platform utilizing artificial intelligence, to combat online financial crimes like money laundering and scams.
Partnership with Feedzai: A Technological Leap
The collaboration will see Feedzai's integration with Mastercard's CipherTrace Armada platform, enhancing the monitoring of over 6,000 crypto exchanges for potential fraudulent activities. This direct integration, as opposed to an API-based approach, will enable real-time alerts on suspicious crypto transactions.
Feedzai's CEO, Nuno Sebastio, highlighted the importance of this partnership in protecting consumers from fraud and identifying money laundering activities. Data from Feedzai indicates that about 40% of scam transactions currently move directly from bank accounts to crypto exchanges.
Feedzai's AI Capabilities and Mastercard's Network
Leveraging Feedzai's advanced AI, which can process transactions worth over $1.7 trillion annually, the partnership aims to differentiate between legitimate and suspicious transactions efficiently. Mastercard's vast global network, combined with Feedzai's technology, represents a significant step in securing crypto transactions.
This initiative by Mastercard is part of a broader move to establish cryptocurrency as a mainstream financial asset, subject to similar regulatory and compliance standards as traditional assets. While banks and financial institutions have shown interest in crypto, the lack of comprehensive regulations and the association with fraud have made them cautious.
Increasing Crypto-Related Losses
The urgency of addressing crypto-related fraud is underscored by a substantial increase in losses due to theft and scams. Chainalysis reported that illicit addresses received $14 billion in 2022, almost doubling the amount from 2020.
Competitive Landscape in Digital Payments
Mastercard, competing with Visa and other fintech service providers, is extending its capabilities in the crypto domain. This move reflects a growing trend among payment giants to support digital asset transactions while ensuring security and compliance.
Banks' Hesitation and Regulatory Challenges
In the U.K., several major banks, including JPMorgan, NatWest, and HSBC, have shown reluctance to associate with crypto, citing fraud risks. This cautious approach has sparked criticism from figures like Coinbase CEO Brian Armstrong, especially given the U.K.'s ambition to become a leading "Web3" hub.
Ajay Bhalla, President of Cyber and Intelligence Solutions at Mastercard, emphasized the balance of risk and opportunity in the increasingly digital financial landscape. He pointed out that fraud rates in crypto transactions are significantly higher than in traditional fiat transactions, underscoring the necessity of this new partnership with Feedzai.
Enhancing Security in the Crypto Ecosystem
The partnership is an extension of Mastercard's acquisition of CipherTrace and the subsequent launch of CryptoSecure, which utilizes CipherTrace's technology to scrutinize transactions from high-risk crypto exchanges. This collaboration significantly advances securing the crypto ecosystem from fraudulent activities.