Key Points

Meta is set to unveil a new text-based communication app called Threads, aiming to challenge Twitter's dominance. With recent announcements of a showdown between Meta CEO Mark Zuckerberg and Twitter owner Elon Musk, Meta's launch of Threads seems strategically timed to compete in the evolving social media landscape.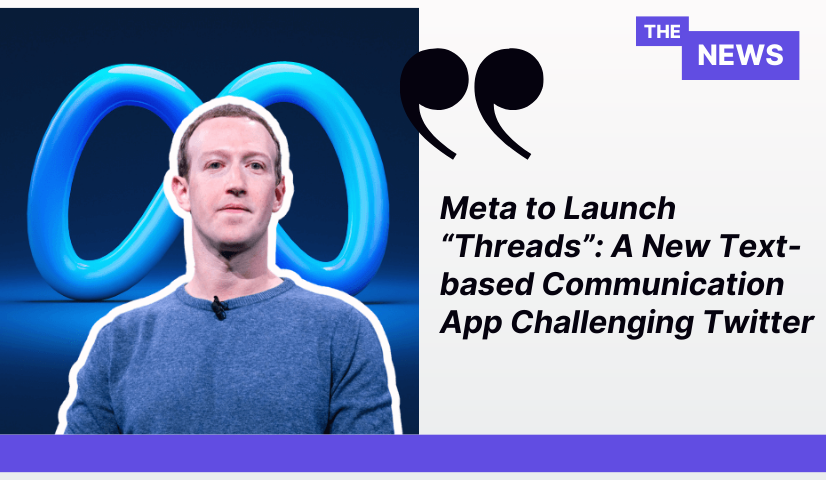 A Text-based Conversation App
Threads, described as a text-based conversation app by Meta, will allow users to engage in discussions on various topics within the app's community. Users can follow their favorite content creators, accumulate followers, and express their opinions to the world. As a subsidiary of Instagram, Threads enables users to seamlessly link their Instagram accounts to this new app while retaining their usernames.
From the app's functionality and screenshots, Threads bears a striking resemblance to Twitter. According to BBC reports, Meta's new app release represents the latest development in the competition between Zuckerberg and Musk.
Recommended for you:
Just weeks ago, the two agreed to a showdown on a public platform. Twitter has faced recent controversies, including the announcement that TweetDeck, a popular Twitter application, will be limited to verified users within 30 days. Additionally, Musk recently implemented restrictions on the daily number of tweets a user can view, citing data misuse concerns.
Meta's upcoming launch of Threads as a text-based communication app signifies its ambition to rival Twitter. By providing users with a platform for text-based conversations and content sharing, Threads aims to offer a fresh alternative in the social media landscape.

As Meta and Twitter engage in a competitive battle, the introduction of Threads further intensifies the evolving dynamics of the industry.