Billionaires Hit Jackpot in H1 2023.
Key Points

Musk soars, Zuckerberg lags. Billionaires rake in $852B in market frenzy. Tech and AI drive wealth surge. Musk reigns at $234B, Zuckerberg holds firm.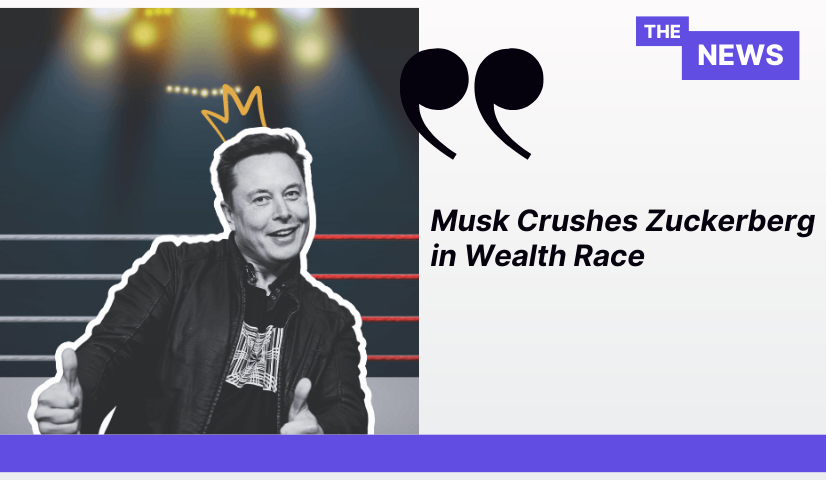 Elon Musk, the Tesla wizard, and Mark Zuckerberg, the Meta mastermind, are gearing up for a rumble. But in another ring, the winner is already clear. According to Bloomberg's Billionaires Index, Musk's fortune soared a mind-blowing $96.6 billion in H1, leaving Zuckerberg in the dust with a modest gain of $58.9 billion.

Hold on tight! The world's top 500 billionaires collectively struck gold, adding a jaw-dropping $852 billion to their treasure chests. That's an average of $14 million raining down on them every single day for six months! It's raining money, hallelujah! This half-year was the billionaire bonanza since late 2020.
In the face of challenges like rising interest rates, the Russia-Ukraine drama, and a US banking scare, the stock market said, "Watch this!" Brace yourself for the shocker: the S&P 500 soared by 16%, while the Nasdaq went stratospheric with a mind-boggling 39% leap. Investors couldn't get enough of tech stocks, especially the AI wonders.
Recommended for you: 4 US AI Stocks: +100% Growth Guaranteed!
Musk's wealth defies gravity and reason. Even in July, he's on fire! Tesla's stock shot up by a mind-blowing 6.9% on day one, adding a whopping $13 billion to Musk's treasure trove. Ka-ching!
Musk Takes the Crown 👑, Zuckerberg Holds Strong 💪
As of July 3rd, Musk reigns supreme atop Bloomberg's Billionaires Index with an eye-popping $234 billion net worth. Zuckerberg holds his ground, grabbing the ninth spot with a respectable $104 billion fortune.
To sum it up, Musk left Zuckerberg in the dust on the wealth track, with his fortune skyrocketing in H1 2023. Billionaires worldwide struck gold against all odds. Musk's unstoppable journey to riches crowns him the king of wealth, while Zuckerberg holds his own in the elite billionaire club.