Key Points

In recent high-level talks between Chinese leader Xi Jinping and Bill Gates last Friday in Beijing, a warm exchange of smiles and accolades ensued, with Xi referring to Gates as his "first American friend" he met this year. However, in contrast, the meeting between US Secretary of State Antony Blinken and his Chinese counterparts starting last Sunday seemed noticeably frosty.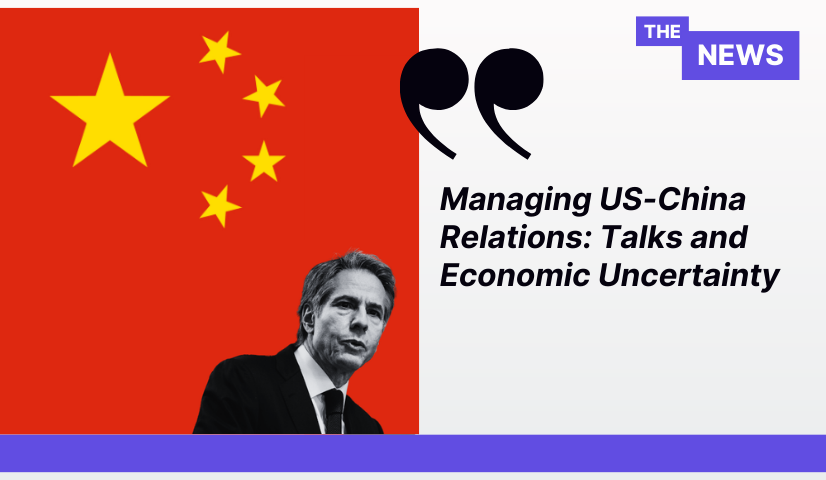 Evidence suggests that the ruptured relationship has already had an impact. Foreign direct investment in China has reached its lowest point in 18 years. A survey conducted by the China General Chamber of Commerce USA in 2023 reveals that while businesses still prioritize the Chinese market, there has been a decrease in investment willingness. Jack Corrigan, Chairman of the National Committee on United States-China Relations representing multinational corporations, remarks, "The economic relationship has become so bad that any sign of progress is welcome, although expectations for any breakthrough are not high."
Despite the challenges, China remains highly attractive as one of the largest consumer markets and the location of factories supplying global companies. This year, with travel restrictions easing after three years of pandemic lockdowns, a significant number of CEOs, including Mary Barra of General Motors, Jamie Dimon of JPMorgan Chase, and Stephen Schwarzman of Blackstone Group, have visited China. During his recent visit to China, Tesla CEO and owner of Twitter, Elon Musk, described the US-China economy as "Siamese twins" and expressed his opposition to separating them. Apple CEO Tim Cook, during his visit to China in March, praised the company's "symbiotic" relationship with China.
The Role of Technology and Innovation
Sam Altman, the leader of OpenAI, which developed ChatGPT, attended a conference in Beijing this month via video link and stated that researchers from the United States and China should continue to collaborate to address the risks of artificial intelligence. The technology industry has established lucrative relationships with Chinese manufacturers and consumers, and it has been closely watching Washington's increasingly hardline stance towards China. While industry organizations acknowledge the importance of taking action to safeguard national security, they urge the Biden administration to adjust its actions appropriately.
High-Level Talks and Expectations
Wendy Cutler, the former diplomat and trade negotiator who currently serves as Vice President of the Asia Society Policy Institute, suggests that the US and China may announce a small step forward at the conclusion of the talks. She speculates that both sides may agree to increase the currently limited number of flights between the two countries or expand visa issuance. However, Cutler also acknowledges that both sides will express a great deal of dissatisfaction. Chinese officials may complain about US tariffs on Chinese-made goods and restrictions on American companies selling coveted chip technology to China. US officials, on the other hand, are likely to emphasize China's deteriorating business environment and recent measures to prohibit companies handling critical information from purchasing microchips produced by the US company Micron.