Key Points

Goldman Sachs boosts Netflix's rating from sell to neutral, lifting target price to $400. Despite a previous downgrade, Netflix's stock has surged 135%.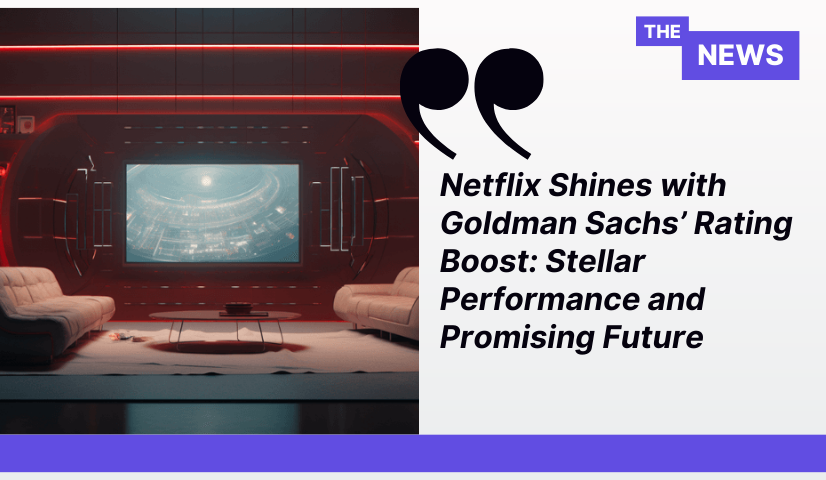 Goodbye Doubts, Hello Momentum
Goldman Sachs now sees Netflix's strong operational performance as sustainable, projecting positive momentum through 2024/2025. The upgraded rating reflects confidence in Netflix's continued success.
Changing the Channel on Concerns
Previous worries about user growth, competition, spending trends, and account sharing are shrugged off. Netflix's business momentum remains strong, with content creation firing on all cylinders. Industry competition has simmered down.
Netflix's stock jumped 0.748% before market open on Wednesday, adding to its year-to-date surge of over 50%. Goldman Sachs' positive rating adjustment underscores growing confidence in Netflix's future amid a shifting streaming landscape.
Goldman Sachs' upgrade reflects a shift in perspective on Netflix's performance. Strong operations, content recovery, and moderated competition drive this reassessment. As Netflix continues to adapt in the cutthroat streaming market, investor optimism remains high. It's lights, camera, and action for Netflix's future potential.