Key Points

Renowned investor and Bridgewater founder Ray Dalio, known as the "Crocodile King," has expressed his belief that the United States is entering the late stages of a major debt crisis cycle. Dalio predicts that the US government will resort to significant borrowing but will struggle to find buyers for its debt.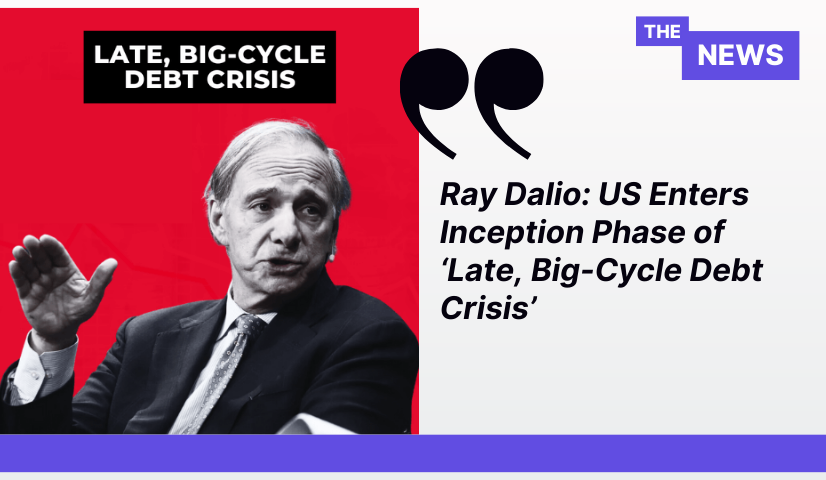 Speaking at an investor forum in New York, Dalio highlighted that while US interest rates may not rise significantly, the economy will deteriorate further. He also issued a warning that continued political division in the US could lead to more internal conflicts.
In fact, during a private equity summit in China in April, Dalio cautioned that the world is on the brink of danger, potentially facing three seismic shifts. These include massive debt monetization, large-scale internal conflicts stemming from wealth and value disparities, and conflicts among global powers.
Dalio emphasized that all three factors are currently at their highest levels since 1930 to 1945 and have reached a crisis point. He stated, "If it happens, we could witness changes to domestic and global order that we have never seen in our lifetimes but have occurred multiple times in history."
At 73 years old, Dalio relinquished control of Bridgewater last year and is focused on establishing his family office, with plans to open an office in Abu Dhabi. According to the Bloomberg Billionaires Index, Dalio's wealth amounts to $16.5 billion.