Key Points

Taylor Swift's $100 million sponsorship deal with FTX has been cancelled. Swift initially had reservations but eventually agreed to the deal. FTX founder Sam Bankman-Fried reversed the decision. Multiple sources confirm the agreement, but conflicting reports and FTX's legal troubles created uncertainty.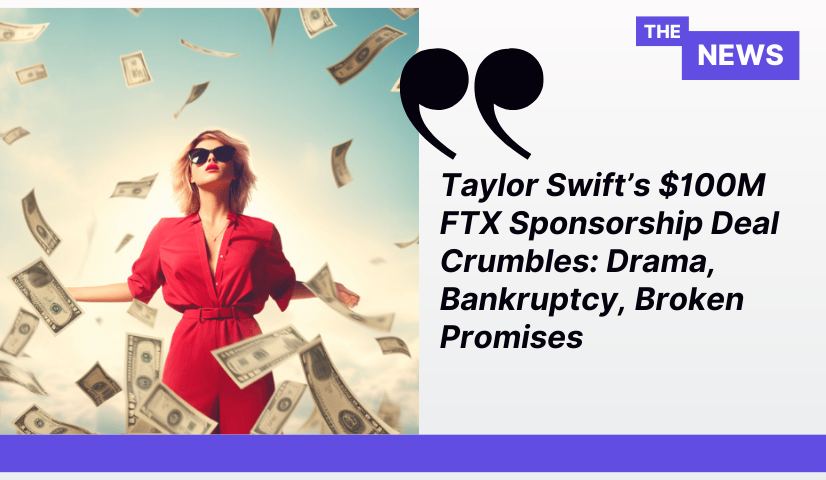 Swift's Initial Reluctance and FTX's Reversal
Rumors suggest that Swift had reservations about the deal initially, but eventually embraced the opportunity. However, her signed agreement, sent to FTX founder Sam Bankman-Fried, languished in his inbox for weeks without a response. Eventually, a group of FTX executives managed to persuade Bankman-Fried to back out of the $100 million deal.
Multiple Sources Confirm the Abrupt Cancellation
Three reliable sources have corroborated the existence of the agreement between Swift and FTX, which took an arduous six months of negotiations to finalize. However, it was Bankman-Fried who ultimately decided to rescind the deal, leaving Swift's team disappointed and baffled. To add intrigue to the situation, one source requested anonymity due to ongoing federal and bankruptcy proceedings. The Financial Times was the first to break the news of the potential collaboration between FTX and Swift.
FTX's Legal Troubles and Financial Turmoil
Compounding the situation, FTX has been mired in bankruptcy protection since November 2022. Bankman-Fried himself faces a slew of federal charges, including fraud and campaign finance violations. Additionally, three other FTX executives have already pleaded guilty to various federal charges and are cooperating with authorities in the prosecution against Bankman-Fried.
A Sponsorship Lost in Chaos
Ultimately, the much-anticipated sponsorship agreement between Taylor Swift and FTX succumbed to insurmountable obstacles and failed to materialize. Conflicting reports, combined with FTX's financial struggles and Bankman-Fried's legal entanglements, created an atmosphere of uncertainty surrounding this high-profile partnership. As fans and industry insiders await further developments, one thing is clear: the path to a successful collaboration can be as tumultuous as a Taylor Swift chart-topper.