Key Points

According to a report by Reuters' partner, the Asian News International (ANI), Elon Musk, the CEO of electric vehicle giant Tesla, revealed that Indian Prime Minister Modi has encouraged the company to make "significant investments" in India. Musk further hinted at an imminent announcement regarding Tesla's plans in the country.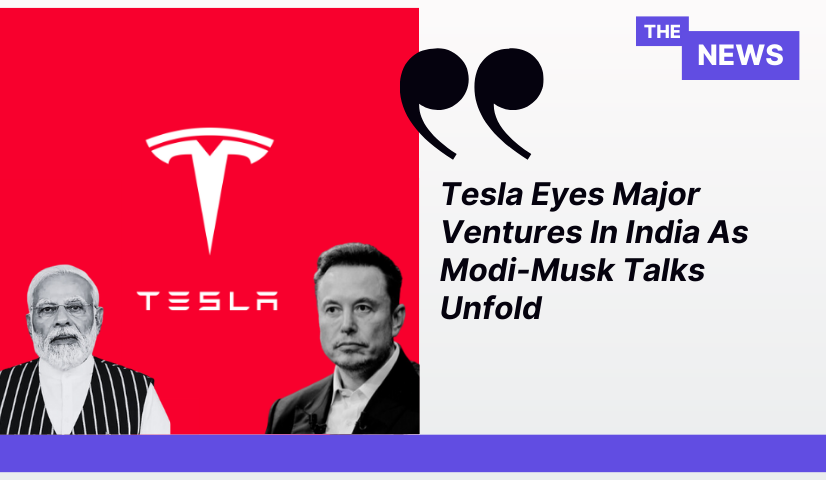 During his ongoing visit to the United States, Indian Prime Minister Narendra Modi held a meeting with Elon Musk. A source informed Reuters that Musk is expected to present a briefing to Modi on establishing manufacturing facilities in India.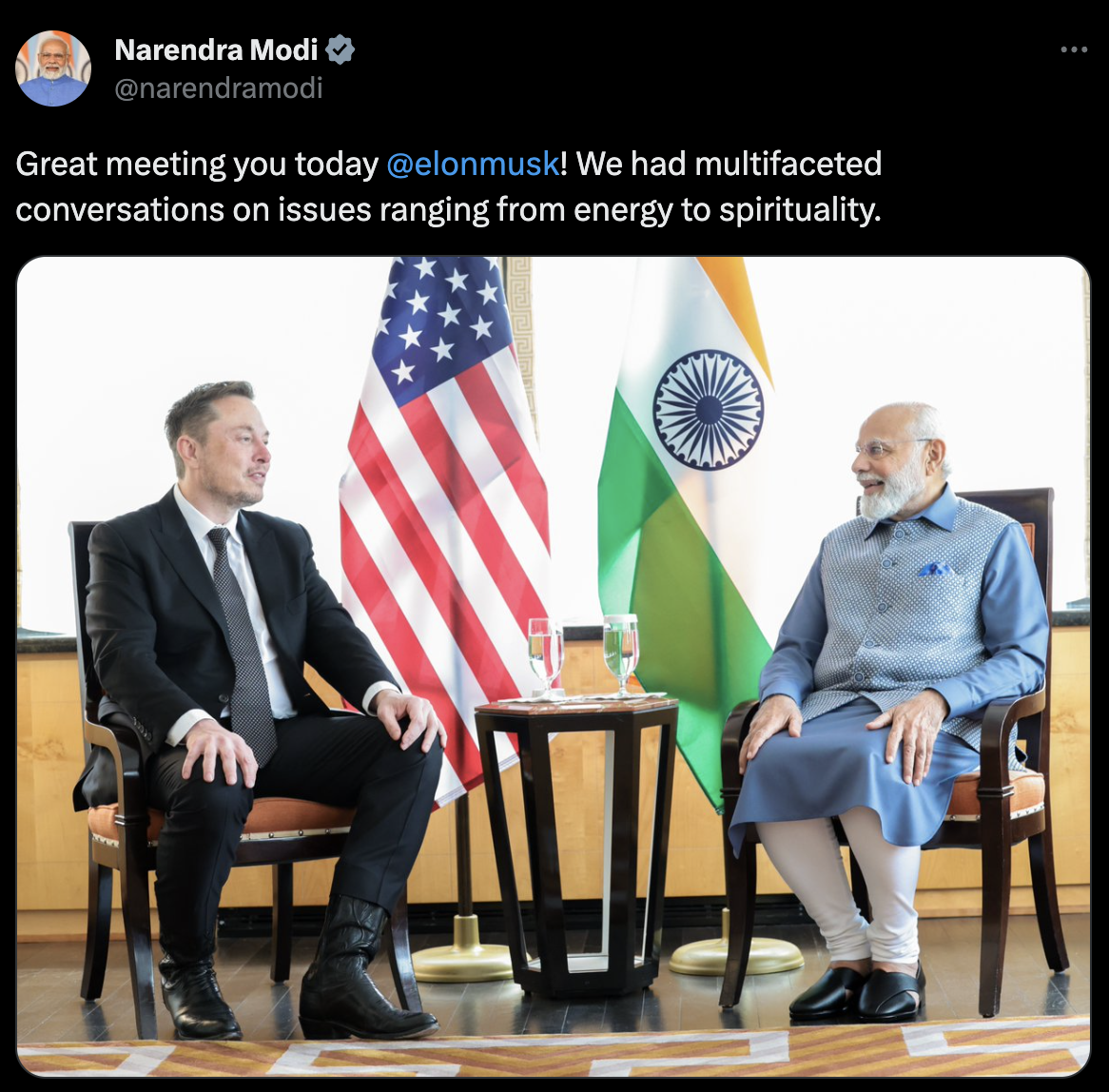 Musk expressed that India holds enormous potential in the realm of sustainable energy, including solar power, stationary battery packs, and electric vehicles. He also expressed his desire to bring SpaceX's Starlink satellite internet service to India.
The Indian Ministry of External Affairs stated that Modi has previously invited Tesla to invest in electric vehicles and commercial space ventures in India.
Musk stated, "I am confident Tesla will make its way to India and do so soon." He referred to himself as a "fan" of Modi and revealed plans to visit India next year.
Last month, Tesla executives visited India to hold discussions with government officials and ministers regarding the establishment of automobile and battery manufacturing facilities in the country.
Musk had previously mentioned that Tesla could select a new factory location before the end of this year, indicating that India is a favorable option.
With increasing tensions in U.S.-China relations, American companies are eager to reduce their reliance on manufacturing bases in China. Tesla had put its plans for India on hold last year due to the country's high import tax structure.