Key Takeaways

Market research institutions project that Threads, currently a hot topic, is expected to generate significant revenue for its parent company, Meta, in the coming years. The next phase for Threads is to achieve 200 million daily active users, as estimated by analysts at Evercore ISI, a market research firm. They predict that Threads could generate $8 billion in annual revenue within the next two years. Although it may still be early to tell, with Meta's backing, Threads' user base is expected to continue growing.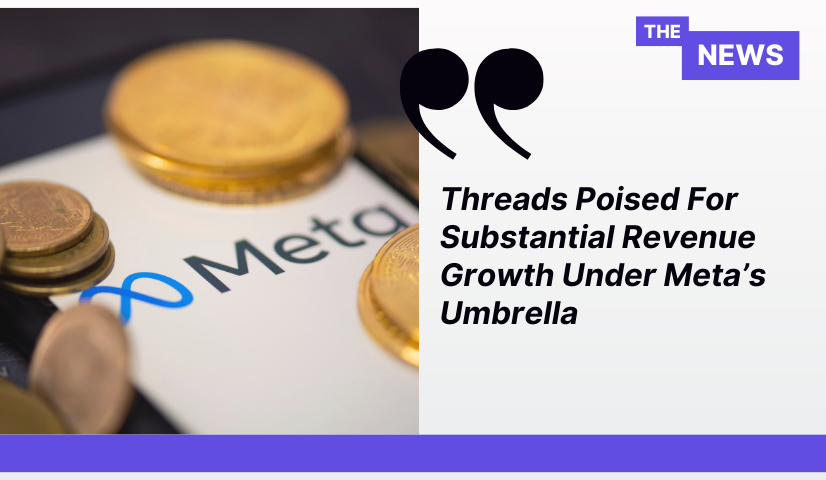 Developed by the Instagram team, Threads has become a new competitor to Twitter. Since its launch on July 6th, it quickly reached 100 million registered users by July 10th, even surpassing the record set by AI chatbot ChatGPT earlier this year.
Meta's Revenue Projections and Threads' Impact
According to data compiled by Bloomberg, Meta is projected to generate $156 billion in annual revenue for the fiscal year 2025. While Threads' $8 billion may only represent a small portion of Meta's overall revenue, it surpasses Twitter's annual revenue of $5.1 billion, which is based on Twitter's pre-listing revenue in 2022.
Meta reported $117 billion in revenue for the full year of 2022, with its social media apps boasting over 3 billion active users. In contrast, as of July 2022, Twitter had 237.8 million users. However, Twitter's acquisition by Elon Musk has been marred by various controversies, leading to unstable operations that significantly impact its advertising revenue.
Threads' Growth Potential and Market Observations
Maintaining strong growth and user engagement for Threads, without cannibalizing user participation on Facebook and Instagram, will be a key focus in Meta's market observation. The company is currently investing heavily in the field of AI while keeping its long-term vision for the metaverse in mind.
Meta's stock price has already doubled this year, reaching a new high of $294.1, a 1.23% increase in closing trading on the 10th day. This marks the highest point in 17 months.
With its potential for substantial revenue growth and an expanding user base, Threads has emerged as a significant asset under Meta's umbrella. As Meta continues to pursue its ambitious goals in AI and the metaverse, Threads' ability to maintain its growth trajectory and user engagement, without adversely affecting Facebook and Instagram, will be closely monitored.