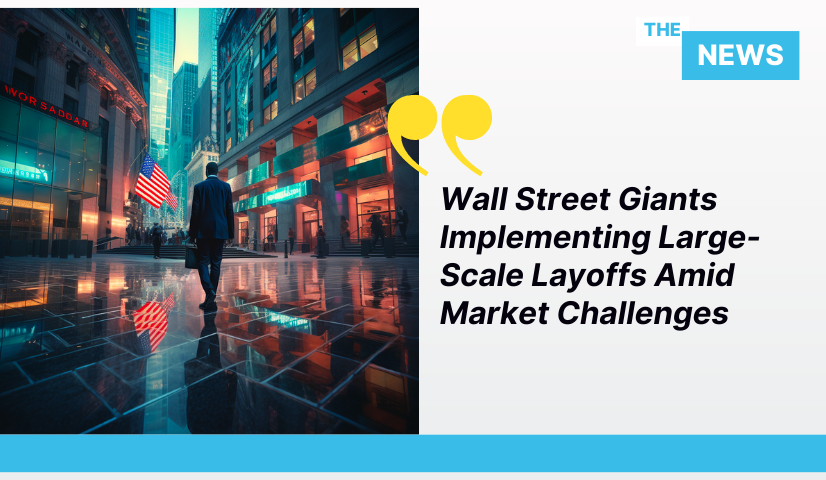 Key Takeaways

As the financial landscape evolves, Wall Street's major players are implementing significant layoffs in response to market challenges. Following announcements of substantial job cuts at Citigroup, Goldman Sachs Group, and Morgan Stanley, the Chicago Mercantile Exchange Group (CME) has also joined the trend, revealing plans to cut 100 jobs. This marks the most severe layoff crisis on Wall Street since the 2008 financial downturn.
Shifting Focus to New Technologies
According to CME spokesperson Laurie Bischel, the majority of the affected positions will be reallocated to new technology roles, focusing on cloud-based businesses. This strategic move aims to optimize operations and maintain workforce efficiency. However, specific details about the number of employees to be reassigned or potential new hires have not been disclosed.
Cost Optimization in a Challenging Market
The entire financial industry is under scrutiny as investors seek profitability while cutting costs. During the first half of this year, major Wall Street banks have already reduced their workforce by approximately 21,000 employees. The decline in capital market trading activities has led these institutions to reevaluate their staffing needs. Many are turning to technology and machine learning to replace human labor, a strategy aimed at reducing expenditure.
Mixed Performance for CME
Despite the layoff announcement, the Chicago Mercantile Exchange reported a 19% surge in trading volume in 2022, reaching an average of 23.3 million contracts per day. This impressive performance was driven by growth in stock indices and foreign exchange products. Terry Duffy, the CEO of CME, even hailed 2022 as the company's best year in history earlier this year. However, the recent layoff decision signals a potential reversal in the exchange's trajectory.
The wave of layoffs across Wall Street highlights the industry's continuous efforts to adapt to market changes and optimize financial operations. As technology becomes more integral to the sector, firms are streamlining their workforce and redirecting their focus toward new technologies to stay competitive. The impact of these strategic decisions on the broader financial landscape remains to be seen, and industry players will need to navigate these changes to sustain growth and profitability.