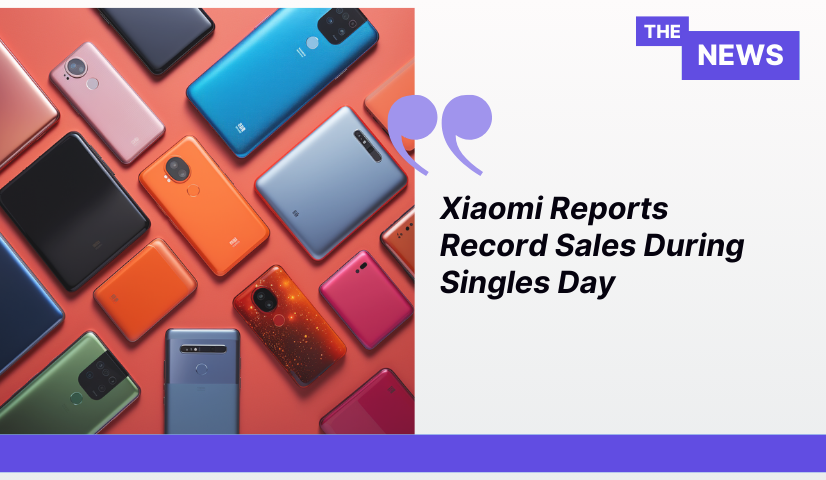 Key Takeaways

Xiaomi recorded over 22.4 billion yuan in sales during Singles Day.
Consumer caution observed, with mixed results from other major brands.
Xiaomi's Stellar Singles Day Performance
BEIJING — In a notable achievement within the competitive Chinese retail market, Xiaomi has reported record-breaking sales during the annual Singles Day shopping festival. The tech giant announced sales surpassing 22.4 billion yuan ($3.11 billion) across major online platforms, including Alibaba's Tmall and JD.com, highlighting a significant triumph in an increasingly challenging retail environment.
Following this announcement, Xiaomi's shares saw a brief surge of over 2% in Hong Kong trading. However, Alibaba and JD.com, two significant players in the online retail space, experienced fluctuating share performances, reflecting the mixed results from the shopping festival. Notably, both companies refrained from releasing comprehensive sales figures this year, a departure from previous practices.
 Tech Giants' Sales Highlights
JD.com reported that Apple products reached a transaction volume of 10 billion yuan, mirroring the previous year's performance. In contrast, new market entrant Lululemon witnessed a staggering 260% increase in transaction volume on JD.com compared to last year. While Alibaba remained reserved in sharing detailed sales data, Xiaomi's success was evident, with its newly released Xiaomi 14 smartphone leading sales on Tmall.
Xiaomi's success has been expanded beyond smartphone sales. The company also claimed top spots in various categories for Chinese brand smartphone sales across different online platforms. Analysts at HSBC have taken note, upgrading their forecasts for Xiaomi's smartphone shipments in the coming years, citing the impressive performance of the Mi14 model.
Singles Day's Evolution and Consumer Trends
Over the past decade, Singles Day has evolved from a single-day event to a multi-week shopping extravaganza. In 2022, amidst the COVID-19 pandemic and ongoing economic uncertainties, Alibaba reported that their sales were in line with the previous year. A Bain and Company survey indicated that 77% of Chinese consumers did not plan to increase spending this year, underscoring a cautious consumer sentiment.
The shopping festival also highlighted the growing importance of livestreaming and short video platforms like Alibaba's Taobao and ByteDance's Douyin in driving sales. According to Syntun and Morningstar analyst Chelsey Tam, GMV from livestreaming rose by 19% this year. Tmall dominated the comprehensive e-commerce platform category, while JD and Pinduoduo also held significant shares.