Key Takeaways

In the ongoing legal dispute between the public blockchain Ripple and the U.S. Securities and Exchange Commission (SEC) regarding the classification of XRP tokens as securities, a major update was announced. Judge Torres issued a summary judgment stating that Ripple's sale of XRP through exchanges does not constitute security.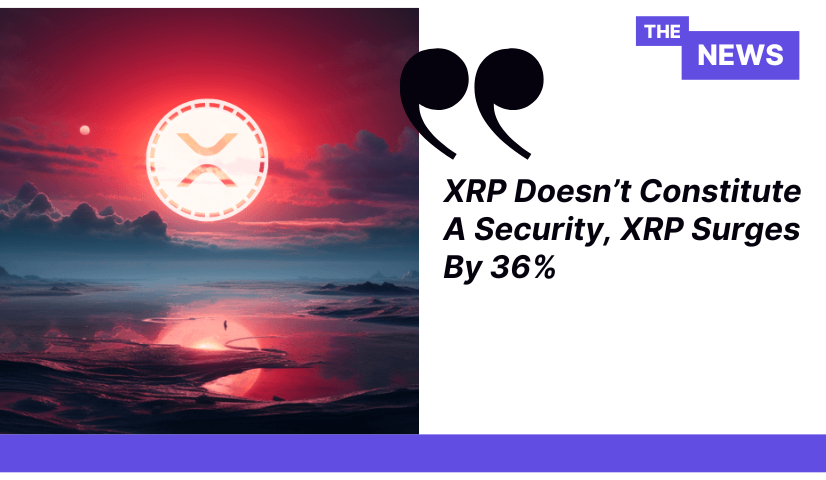 According to the court documents, the judge determined that Ripple's institutional sales or fundraising activities could be considered securities. However, the subsequent sale of XRP on exchanges did not meet the third prong of the Howey test, a legal framework used to determine whether an asset qualifies as a security.
As a result, the judge concluded that selling tokens to users through exchanges is permissible as long as it occurs through order books and not through methods like ICOs, IEOs, or Launchpads. Additionally, the transfer of XRP by Ripple as rewards, investments, gifts, or between executives is also not considered securities.
Understanding Summary Judgment
A summary judgment is a court decision made in a simplified manner, without a full trial, based on the overall facts of the case or specific issues within the case. In this lawsuit, the court stated that it would issue an order setting a trial date and related pretrial deadlines, indicating that the case is not fully concluded and further proceedings are yet to come.
The Ripple Decision's Impact
Adam Cochran, Partner at Cinneamhain Ventures, believes that overall, this is a significant victory for Ripple. Being one of the more centralized foundations, Ripple engaged in standard sales through exchanges and developed formal sales programs. If these actions are not considered securities, then almost everything sold through exchanges would not be classified as securities. Moreover, the ruling provides a boost to the argument that Ethereum (ETH) is also not a security.
Inspired by this news, XRP experienced a rapid surge within an hour, reaching a high of 0.6472 USD, marking a new high since May of the previous year.
Conclusion
The favorable ruling in Ripple's case, combined with the increased clarity surrounding XRP's status, led to a surge in investor confidence, resulting in a significant price increase for the cryptocurrency.