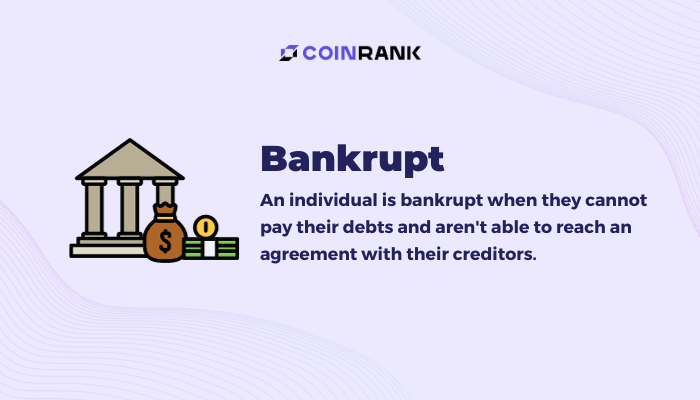 Definition
Bankruptcy is a legal status that an individual attains when they are unable to meet their financial obligations and fail to reach a viable agreement with their creditors. This status acknowledges the individual's inability to repay debts, prompting legal proceedings to manage the resolution of outstanding financial obligations.
Bankruptcy typically involves a structured process overseen by a court, with the goal of distributing the debtor's assets among creditors and providing a fresh start for the individual in financial distress.
The inability to reach an agreement with creditors distinguishes bankruptcy from other forms of debt resolution. Bankruptcy laws in the US vary by jurisdiction, but common forms include Chapter 7, which involves liquidation of assets, and Chapter 13, which allows for a reorganization of debts.