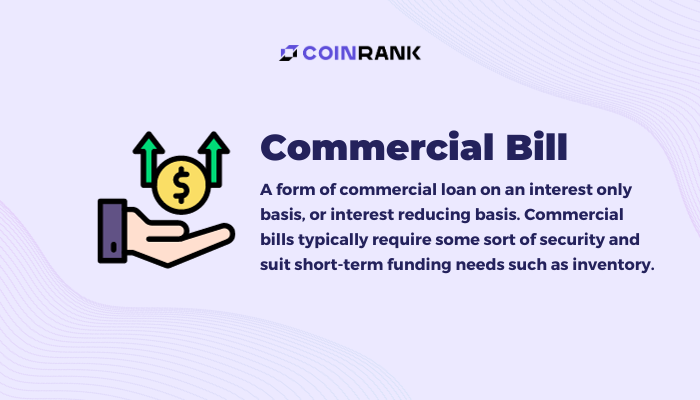 Definition
A commercial bill, alternatively known as a 'bill of exchange', represents a specialized financial instrument used primarily for short-term commercial lending. These bills facilitate short-term financing, often directed towards specific business needs, such as inventory purchases. Commercial bills typically operate on an interest-only or interest-reducing basis, offering businesses flexible and structured borrowing options.
These bills are secured through some form of collateral or financial guarantee, providing a level of assurance to lenders. Businesses can use commercial bills to address short-term financial requirements, manage working capital, or seize strategic opportunities without the burden of long-term debt.
The flexible nature of commercial bills allows for variations in interest payment structures, catering to the unique financing needs of the borrowing entity.