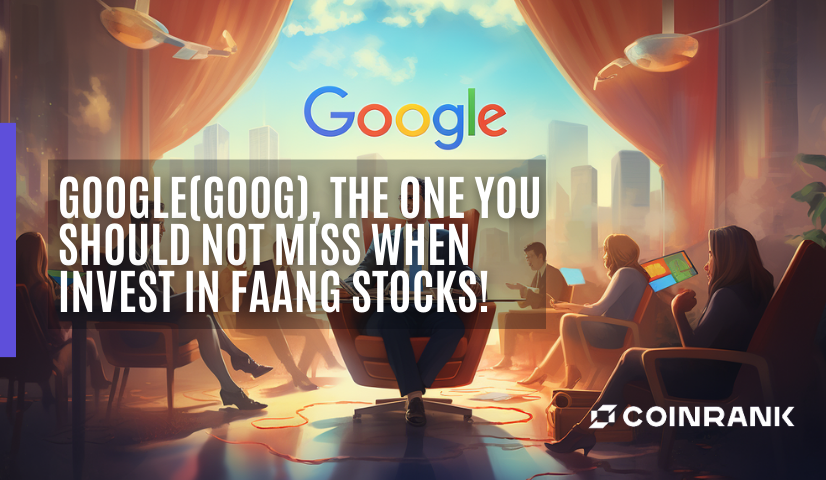 Key Takeaways:
Google, valued at $1.772 trillion, excels in search, advertising, cloud computing, and innovations like Google Cloud TPU v5e, ensuring global recognition and competitiveness.

Choose between GOOG and GOOGL based on voting rights or stock prices, as individual retail investors find influencing Google's policies challenging.

Google's $224 billion digital advertising revenue, surpassing rivals like Facebook and Amazon, underscores its secure market position, while innovations like "Google Cloud TPU v5e" reveal ongoing commitment to AI advancement.
Introduce Google
Google, headquartered in the United States, is a multinational technology company with a market capitalization of $1.772 trillion. The company is renowned for its globally recognized search engine service, which is widely used worldwide. Its competitors include Meta Platforms (NASDAQGS: META), Baidu (NASDAQGS: BIDU), and Match Group (NASDAQGS: MTCH).
Google also offers advertising, cloud computing, software applications, hardware, and other technology solutions. Over the past 12 months, the company has reported earnings per share of $4.72, and it maintains a return on equity of 23.33%, indicating strong performance in terms of shareholder equity returns. Google's gross profit margin stands at 55.68%, signifying a relatively high level of profitability in its product and service sales. As of the provided data, the company does not pay dividends.
The Difference Between GOOG and GOOGL
In the case of Google (or Alphabet), the company has two different stock symbols: GOOG and GOOGL. Many investors may find themselves wondering whether they should buy GOOG or GOOGL. The primary difference between GOOG and GOOGL is that GOOGL is Class A stock, which comes with voting rights, while GOOG does not.
So, should you buy GOOG or GOOGL? Even though GOOGL comes with voting rights, it's often difficult for individual retail investors to influence Google's policies through their votes. Therefore, when making a purchase decision, you can primarily consider the stock price. The price trends of GOOG and GOOGL stocks typically don't show significant differences. When investing in Google, you can opt for the one with the lower stock price at the time of purchase.
(Source: finance.yahoo.com)
Google's Revenue Breakdown
In 2022, Alphabet, the parent company of Google, showcased a diverse range of revenue sources within its Google division. Specifically, Google Search and related services generated $162.5 billion in revenue, while Google Network Members contributed $32.78 billion. YouTube ads produced $29.24 billion in revenue, and Google's other businesses accounted for $29 billion in revenue. Google Cloud performed exceptionally well, contributing $26.28 billion in revenue. Furthermore, Google's innovation arm, known as "Other Bets," also generated $1 billion in revenue. These figures highlight Google's robust performance across various sectors.
Of particular note is the performance of YouTube in these business segments. The revenue generated by YouTube was remarkable, with revenue reaching approximately $8 billion in 2017 and surging to $29.2 billion in 2022. This nearly fourfold growth demonstrates a highly successful business model.
(Source: https://fourweekmba.com/google-revenue-breakdown/)
What's New in Google? "Google Cloud TPU v5e."
Recently, at the 2023 Google Summit, Google introduced a new generation of generative AI chips known as "Google Cloud TPU v5e." This chip is specifically designed to handle massive models and has seen significant cost improvements. It offers up to twice the training performance and 2.5 times the inference performance while maintaining the same price. Google's objective goes beyond the realm of AI chips, as they aim to establish a comprehensive artificial intelligence ecosystem with ambitious goals.
The Cloud TPU v5e is celebrated as a "supercomputer" that combines high performance, flexibility, and efficiency. In terms of performance, according to speed benchmark tests, the Cloud TPU v5e has achieved a fivefold improvement in training and running artificial intelligence models compared to its predecessor. For example, it can process internal speech-to-text and sentiment prediction models in real-time, covering 1000 seconds' worth of data in just one second, making it six times faster than before.
These innovations position Google as a significant participant in the fields of AI hardware and software, and their objective seems to be reshaping the entire AI ecosystem, pushing it to new heights.

Why You Should Invest in Google?
When we invest in a company, we often assess its market share within the same industry. One of the most significant advantages of investing in Google is its dominant position in digital advertising revenue, which is challenging for other companies to shake. In 2022, Google's digital advertising revenue from Google Search and Network accounted for approximately $224 billion, while the second-place contender, Facebook and Instagram, had roughly $113 billion. The third-place competitor, Amazon Ads, was even further behind at $37 billion, which is just a fraction of Google's revenue. This demonstrates Google's formidable position in the short term.
Additionally, Google exhibits growth across various segments of its business. Aside from the previously mentioned YouTube business, Google Cloud, its cloud services division, doubled its revenue from 2020 to 2022. From the points mentioned above, it's evident that investing in Google offers the advantage of a remarkably secure moat, contributing to a certain level of stock price stability.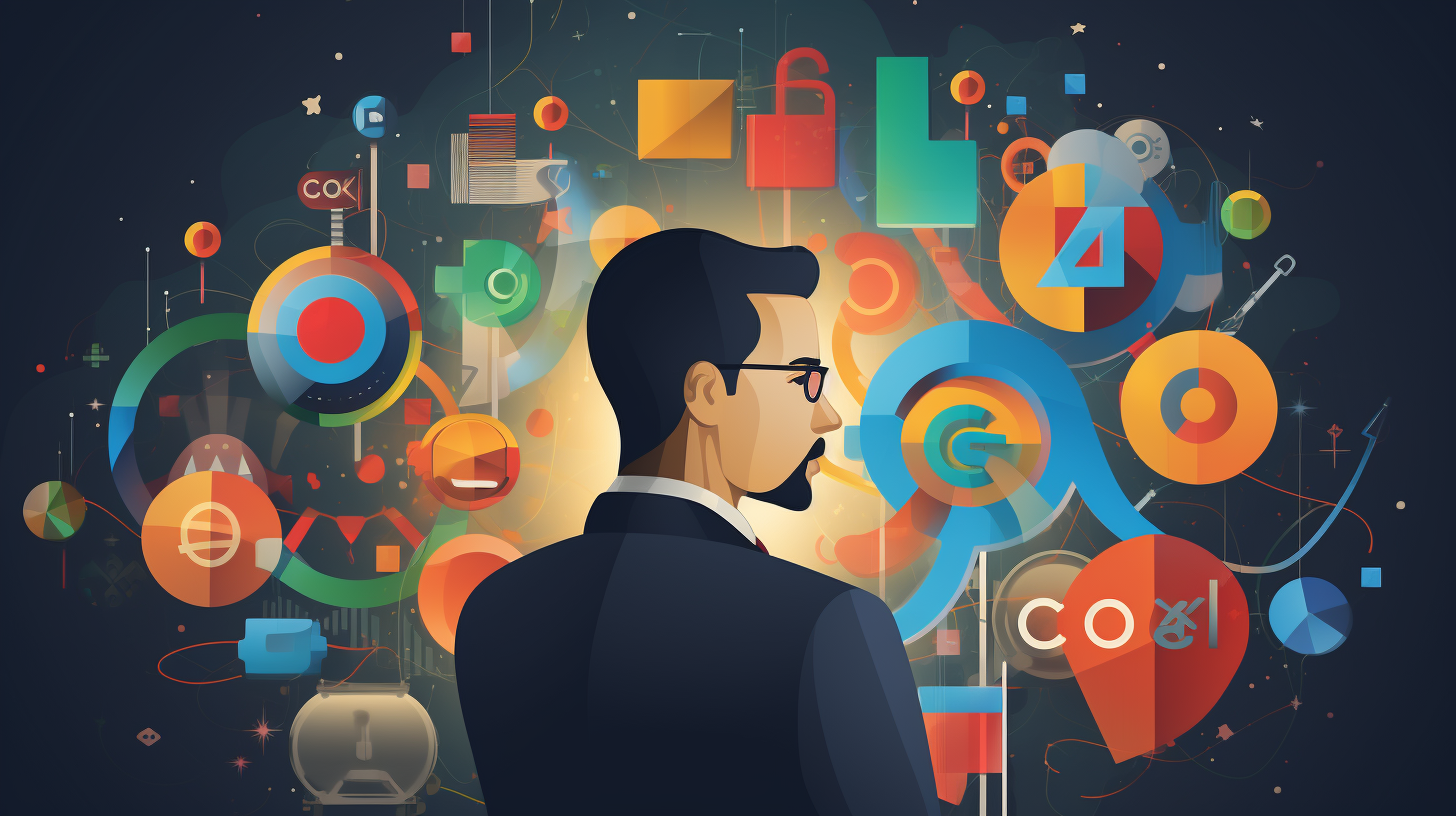 What should you concerned about when you want to invest in Google?
When considering an investment in Google, there are two key factors that need to be taken into account. First, from a perspective of stock price growth, Google is already a massive company in terms of both size and value. It is challenging for a company of this scale to experience explosive growth, as smaller companies might. If you are seeking assets with the potential for explosive growth, it may not be suitable to allocate a significant portion to this stock.
Beyond the limited growth potential, there is another crucial point that requires consideration. With the recent passing of the DSA Digital Services Act in the European Union, 19 multinational internet companies, including Google's subsidiary YouTube, as well as its gaming, mapping, and shopping platforms, have become the first batch of entities subject to these regulations. Additionally, companies like Meta, which owns Facebook and Instagram, are also covered. Meanwhile, Microsoft's Bing and Google Search have been designated as "Very Large Online Search Engines (VLOSEs)" under the same standards set by this law. These 19 companies are required to submit their first annual risk assessment reports to the EU within the next few days, analyzing the vulnerabilities (risks) in their systems that could lead to the appearance of illegal content and false information on the internet and outlining their plans for improvement. As the concept of privacy protection becomes increasingly mainstream, some of Google's internet advertising operations that involve monitoring user behavior may be affected. This aspect deserves careful attention when considering an investment in Google.
Reference